by Erik Slagle
Trinitas is primed to face the tsunami of mental health challenges created by COVID-19.
Long after we are clear of COVID-19, the fallout from the pandemic is likely to impact us for a lifetime. Exactly what the scope of those after-effects will be is difficult to say. However, healthcare systems are dealing with many of them now, including a dramatic uptick in mental health issues. It's no surprise. Prior to the past year, tens of millions of people across the U.S. were already struggling with mood disorders, with only about half likely to seek professional treatment—a sobering assessment that comes from the National Institute of Mental Health. The deluge of negative news and emotional triggers (much of it delivered on the devices that were keeping us connected) has only made this situation worse.
There is a silver lining in this dark cloud.
Our obsessive connectivity has created greater awareness about what mood disorders are and knowing when and where to seek help. Thanks to expanded public education campaigns and a culture of sharing on social media, more people are willing to speak up and self-advocate when they realize their emotional state involves more than just these occasional experiences. Also, it appears that people have a better understanding that occasional bouts of sadness, anxiety and stress are normal, even healthy.
For more than five decades, Trinitas has filled that role, offering care and support for those suffering from mood disorders. Now, a comprehensive expansion—including a $5 million investment in its facilities and treatment programs—has made two new options available: esketamine and unilateral Electroconvulsive therapy (ECT). Along with the financial and material invest-ments, the introduction of these services complements an advanced, future-focused rethinking of how mood disorders are evaluated and treated.
Mood disorders, which distort an individual's emotional state and can affect his or her ability to carry on a normal life, can include any impairment that leaves a person feeling unusually sad, depressed, or anxious. Manic conditions, in which a person's mood quickly alternates between extreme depression and excessive happiness, also fall under this heading. At Trinitas, each patient's care is tailored to his or her particular symptoms, history and lifestyle, according to Dr. James McCreath, Vice President of Behavioral Health. "Our approach to delivering treatment to our patients always centers on what's most suitable for the individual," he says. "Introducing new options this year allows us to further tailor our treatments."
Redefining the Evidence Base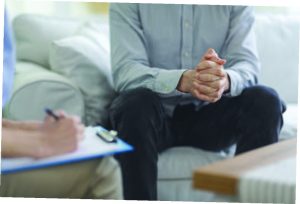 Part of the shifting treatment landscape for Behavioral Health stems from what Dr. Salvatore Savatta, Chair of Psychiatry at Trinitas, calls a "dramatic expansion" over the last 15 years in relevant research and the volume of information sources from which practitioners can draw:
"The 'evidence base' of 'evidence-based medicine' in psychiatry is profoundly deeper than it used to be. Twenty years ago, physicians typically treated patients in accordance with their own institutional preference, residency training, and personal experience. The available peer-reviewed evidence was extremely weak. Now, however, there is a relevant evidence base for almost every question a physician faces."
Personalized treatment programs combine evidence-based psychotherapies with psychiatric medications; adding esketamine and unilateral ECT gives the team a fuller range of options. Esketamine, delivered as a nasal spray, is beneficial to patients with more challenging forms of depression. The unilateral ultra-brief pulse delivery of ECT now in use at Trinitas has been shown to be nearly as effective as the previous bi-lateral approach, and with far fewer side-effects. Both of these treatments can be considered when a patient fails to respond to more traditional antidepressants—promising brighter outcomes for patients at one of New Jersey's largest hospital-based mood disorder programs.
Dr. Salvatore Savatta, Chair of Psychiatry at Trinitas, points out how important it is for people to consider all available options—including ECT—when undergoing treatment for severe mood disorders.
"There are many misconceptions about how today's ECT affects the mind, even what this treatment looks like," he says. "People base it on what they've heard or seen on TV and in the movies. And even those depictions of old-fashioned ECT treatments were largely inaccurate. We need to remove the stigma surrounding this treatment so more people can feel comfortable seeking out and receiving the help they need."
In addition to improved methods for delivering ECT, the field of behavioral health has seen seismic changes in the way patients are evaluated and treated. According to Dr. McCreath, who brings 45 years of experience to his role, psychotherapy treatments have improved dramatically in both the number of options available and the effectiveness of those options. He also points out that, as a society, we've become more comfortable talking about mental illness— a key point in expanding access to treatment.
Quicker, Stronger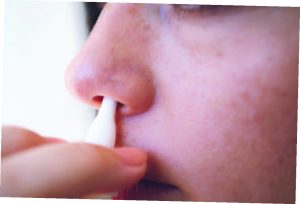 Esketamine is a more potent and faster-acting form of ketamine, which is most often used as a surgical anesthetic and has been around for 50 years. Esketamine has an immediate effect on treatment-resistant depression and also appears to reduce suicide ideation. Delivering the drug in a nasal spray means it is absorbed by a different receptor than pills are—providing a much faster route to the brain, where it targets multiple brain connections at once.
"People struggling with mental illness—be it major depressive disorder, bipolar disorder, seasonal affective disorder, generalized anxiety, or any other disorder—now see it as acceptable, and are encouraged to talk about what they're experiencing and to seek professional help earlier in their journey," he says. "There's a greater willingness to get treatment and they find larger, more impactful support networks among their friends and loved ones."
McCreath also cites a greater emphasis in recent years on short-term treatment versus long-term hospitalization, along with a societal recognition that having a mental illness isn't an impediment to enjoying a productive life.
The Trinitas Department of Behavioral Health and Psychiatry provides treatment to patients of all ages, as well as family services. The center offers a 98-bed inpatient facility and a specialized unit for adults with mental or developmental disabilities. Prior to the pandemic, Trinitas logged more than 15,000 outpatient visits a month. The team of practitioners includes psychiatrists, psychologists, social workers, substance abuse counselors, creative arts therapists and many others. Specialized services include parenting groups, women's services, geropsychiatry, an adolescent residential program, and programs for individuals with HIV. Survivors of domestic violence and sexual abuse can also receive specialized care, as can juvenile offenders or persons requiring justice-involved services.
"People who come to Trinitas for behavioral health treatment will find a vibrant, young, and experienced team of forward-thinking providers who have all of today's treatment options at the ready," Dr. Savatta says. "We strive to show compassion at all times to our patients, and to their families."
Considered individually, psychotherapies, medications, and technological advancements in fields like ECT offer promise to the millions across the country suffering from mental illness. The holistic approach in practice at Trinitas—in combination with the team's skill, experience and humanity—provides relief and hope that no technology in itself can offer. Whatever the post-COVID landscape looks like, the Department of Behavioral Health and Psychiatry will be ready to respond.
Editor's Note: For more information on behavioral health services at Trinitas, call (908) 994-7556.