by Erin Avery
Knowing how to get into the 'best possible college' starts with understanding what that actually means.  
We have all consumed the Kool-Aid. We all crave and covet the translucent rear-windshield sticker announcing to the community what a great job we did getting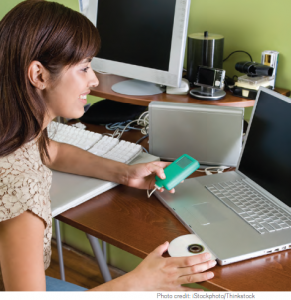 our child into a name-brand college. In doing so, however, we are committing a heresy of emphasis; we have become so obsessed with the outcome that we have overlooked the whole point of the process. As a Certified Educational Planner with many years in the trenches of the "admissions game" (as one colleague playfully refers to it), I have accumulated an abundance of two things: anecdotes and raw data. The data speaks for itself; in the end, numbers are numbers. But the anecdotes—the "data" lived out through the hearts, hands, and hormones of respiring teenaged beings—is why I cannot imagine doing anything else with my life. It is this passion that is incendiary with my students; it is the invisible permission slip for each of them to permit themselves to dream of a life and future that is so meaningful, so gratifying, so spectacularly promising, that they cannot help but begin to vision what it might be. Which is why nothing makes me cringe like hearing a parent say, "WE want to apply to…" My philosophy is this: Focus on the student's process of growth and self-discovery in the college application process, and the ideal college match will be the beautiful consequence. Your child's "reach" school may not even be on your radar when you begin. Thus your first and most important effort should be to identify the best possible destination—not just for those four wonderful years, but for the rest of his or her life. I may be uttering heresy to those Type A's among us (myself included) who cleave to the Machiavellian means-to-an-end mentality of Why do anything if it doesn't get you to the next level in life? But the experts back me up. Steve Antonoff, of Antonoff and Associates in Denver, Colorado, says this about people in my profession: "The treasure the consultant has is not the list, the treasure lies in figuring out who a young person is and helping them discover what colleges will be the best fit for them." What Antonoff is gesturing at is that a great consultant—or a great guidance counselor, or a wise mentor—will do whatever it takes to: 1) cut through the teen peer-pressure culture that oppressively enforces conformity, 2) focus on students for who they are, and 3) mirror back to them the unique gifts with which they have been blessed. In my own practice, I encourage each young person not to put his or her light under a basket, but to hold it aloft so as to illuminate the room, the school, the community and, I daresay, the globe. Only then does a true picture begin to emerge of the "best possible college." Only then can a young person start building an application strategy to get into that school. In that spirit, consider the experiences and outcomes of the following four students…
JANET: Almost Famous Janet attended a "magnet" public high school. She excelled academically and acquired along the way a specialization, due to the unique coursework and curriculum of her specialized high school. With a friend (and following the promptings not of her single parent, but of her passion), she began a music and entertainment web site. This enabled her to obtain press passes, which she and her friend used to gain backstage access at various performances and concerts. What would have been fun and games for her peers was work for Janet. She spent countless hours preparing questions for interviews and then sitting with musicians pre-performance. But Janet's love of this subject made this work feel like play. She would then blog about her interviews on the website, which developed a devoted readership (à la Almost Famous). When Janet came to me to select colleges, her mother was concerned about pursuing too narrow of a focus in music industry management. Herein lay the folly. While I understood her mother's apprehension, Janet was perfectly poised, based on her industry exposure and connections to be an ideal candidate to such coveted programs as the Clive Davis Department at the NYU Tisch School of the Arts and Drexel University's Music Industry program. These are specialized and, as such, require specialized students who  "make sense" to the admissions reader. Not only was Janet accepted to every college to which she applied, she received copious amounts of merit aid to incentivize her to come hither.

JULIA: Model Applicant Julia, a print-model blonde go-getter with a husky voice, possessed perhaps the healthiest self-esteem I have ever encountered in a young adult from a public high school. My preconceived notion of the modeling industry's impact on a teen was that the vulnerability, competition and rejection based on the mercurial whims of anonymous PR marketers would crush a young person's confidence and spirit. However, Julia not only developed real empathy for the outcast and socially ostracized, but a "centeredness" wherein her confidence emanated from an aquifer within. The resilience she learned from the endless industry "go-sees" amplified her determination and attenuated her fear of failure—a debilitating attribute of today's Millennials. She got passionately involved with a buddying program that pairs special-needs adolescents with their peers. Julia shot high, landing among the stars, at a small liberal arts college that is providing her the raised academic bar that she did not always receive during her high-school experience. She is "opening it up" as they say on the Autobahn and seeing just how fast those horses under the hood can take her. Yet it wasn't without a fight. Julia aimed very high and was waitlisted. She did not have a final answer until the summer months. However, when she received that all-important call back, she immediately seized the opportunity! Fortuitously, the waitlist situation provided an opportunity for all the eager adults in Julia's life to clamor on her behalf to the admissions representative reading her application—evidence that the squeaky wheel does get the grease. Julia's tenacity, her "nothing ventured, nothing gained" attitude—combined with persistence and patience—earned her acceptance to her "reach" school.

ADDIE: Academic Goddess Addie is a gifted scholar with the intellectual Midas touch. Her challenge lay in discerning a focus, as she truly excelled in every subject area—in addition to being a concert pianist and visual artist. I often wondered if she descended directly from Mount Olympus or, at the very least, possessed a divine bloodline. I encouraged Addie over the course of our two-year consulting relationship to begin to explore "insights," those tenuous moments of epiphany in which an overlap or connection between two or more seemingly disparate disciplines collide and novel and nascent ideas are born. She researched a summer program in London that amalgamated her love of art history with her burgeoning interest in the fashion industry. Leave it to Addie to design, for her culminating assignment, contemporary street wear employing medieval monastic and Tutor-inspired hoodies for the common hip-hop man on the street! Upon her return, we explored the conundrum of the typical fashion studies program: Fashion minus intellectual rigor. The notable exception was Cornell's Fiber Science and Apparel Design Program in the College of Human Ecology. Addie scheduled a visit, and with her stellar grades and the ideal programmatic fit, she was ushered in Early Decision and could not be more elated to this day.

ROGER: Mr. Clutch Roger is another story entirely. A lovable guy, Roger stood 5' 5" in cleats. Conspicuously smaller than his teammates, Roger chose the topic of being the runt underdog and had lots of fun with himself throughout his personal statement. He came across as affable, humble and perseverant—three characteristics that we brainstormed during his second foot swinging session in my office's pair of worn leather chairs. Roger also conveyed depth. His father's work revolves around cars and Roger had developed an abiding passion for all things automotive, including a deference for Lee Iaccoca. He wrote a moving essay tying the current event of the American car-maker crisis to the future of business in America, which earned him an acceptance off the waitlist at a notable undergraduate institution with an accomplished undergraduate school of business. Roger channeled his passion and, through his voice, translated his ardor for cars and the automotive industry into a profoundly passionate plea to be admitted. He succeeded. It was a testament to colleges wanting doers a well as believers.
Pop Quiz: What's the common denominator that enabled these kids to first identify and then successfully apply to the best possible college? If you answered passion, you have cracked the proverbial code. Bravo. Now, for the extra credit. What have you done to model that level of passion for your own student? Have you drawn out of yourself or your child a love so profound, an interest so strong that as much of your free time as possible is spent gathering information about that passion without counting the hours? Or have you encouraged résumé-padding or highlighted the "because it looks good for college" rationale? If you are raising a recalcitrant leader, soul-search as to why. Do you have the tendency to swoop in and take over school projects or science fair experiments? Do you occasionally or frequently send the message You are not actually capable of doing this yourself, therefore, I must help you? We Type A's do so unwittingly—from the moment we tie their shoes— because we don't have the patience to wait for them to do it themselves. And besides, it has to be a certain way, doesn't it? If passion is the birth, then ownership is the conception. You hear your child needs a "hook" to get into college, so you steer him toward Habitat for Humanity. But can he swing a hammer? Does he have a heart for the homeless or disenfranchised? Listen intently to him. What does your child find outrageous? Enervating? Inconceivably unjust? What website (besides Facebook) does your child most frequent? Remember when he was into dinosaurs and you took him to the museum, and reread him that book ad nauseum? Remember when she loved those Pokemon characters and you listened as she recited the hundreds of different permeations she had memorized? What about that train kick, or that vampire phase? Perhaps, over time, you have fanned the flame of their curiosity. Do so now. Do so always. But avoid seizing the stick and flint and attempting to ignite it for them, because unless they can own the process, they can never fully or truly own the outcomes. EDGE
 Editor's Note: When Erin is not authoring articles, she runs Avery Educational Resources (averyeducation.com). She also does pro bono work with children who lost parents on 9/11. A Division I varsity athlete and a competitive Irish step dancer, she holds two Masters degrees from Oxford and Yale Universities, respectively.