by Christine Gibbs
If that's how dieting makes you feel, then it's time for a new Rx
If sticking to a diet were literally to boil down to a life-ordeath choice, could you do it? Anyone who's fought an unsuccessful battle of the bulge has, at one time or another, considered this extreme set of circumstances. The fact that we actually wonder about such things says a lot about our attitude toward dieting. It suggests that, for a great many of us, eating healthy and living healthy won't start until we have a gun pressed to our heads. Or some other vital organ. In his practice at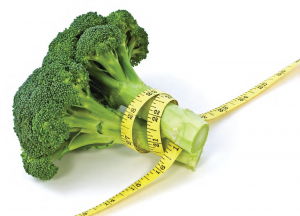 Trinitas Regional Medical Center, Dr. Ari S. Eckman, M.D., sees a steady stream of patients dealing with diabetes—a disease approaching epidemic proportions— and also hypothyroidism, another disorder that is growing, particularly among women. When asked if his high-risk patients were better dieters than most, the Chief of TRMC's Division of Endocrinology, Diabetes & Metabolism said that yes, initially they are. "But many do lapse over time," he admits. Apparently, risk alone is no guarantee of success. Dr. Eckman is quick to confirm this fact. He maintains that dieting is not so much about food as it is about lifestyle. The root of the word "diet" actually comes from the Greek word diaita, which means a "prescribed way of living." Dieting, he insists, doesn't have to mean depriving. That being said, he cautions, the whole point of dieting is to lose weight. "Make no mistake about that." The Power of Positive Eating Google "diet" on your computer and the results are overwhelming. You'll discover page after page of sites that are overflowing with imaginative menus and mouthwatering recipes. Whichever one you choose, says Dr. Eckman, you can increase the chance for success by following these ground rules: Spice Up Your Life Although salt can amp up flavor, there are a lot of other herbs and spices, both dried and fresh, that can compensate: pepper, oregano, basil, cumin, garlic, cilantro and the well-sung quartet of parsley, sage, rosemary, and thyme.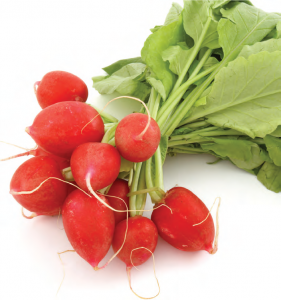 Most Americans need to reduce their daily salt intake. This is doubly true for people trying to lose weight. Think Outside the Box Get creative in your kitchen. Take advantage of seasonal produce. Cook veggies several different ways (roast, steam, grill) for different taste and texture…and raw is always beautiful. Make fruit a part of your meal to stave off a major sugar craving. Dress Up Your Diet Visually feast, don't just blindly eat! Set a pretty plate. Garnish your heart out. Color-coordinate healthy food choices. Use your best china. Sip water out of a crystal goblet. Presentation goes a long way—cater to all of your senses, not just your taste buds. Move Away from the Kitchen At home, dine someplace other than where the food is, namely the kitchen. You'll have to get up for second helpings. The extra steps will make you take notice of how much you're consuming. Work In a Workout A diet without exercise is a recipe for failure. Find 30 minutes each day to break a sweat with some cardio activity, and not necessarily all in a single interval. Park your car a little farther from the office or the supermarket. If you work at home, devote the commuting time saved to exercise. No buts to getting off your butt. Lead Yourself Not into Temptation Drive by the driveins. Clean out your cupboards. Eat five to six small meals a day rather than only two; your body seeks to metabolize— deny it by skipping a meal and you'll overeat at the next. Monitor the Usual Suspects Forego the fad diets; better to identify your specific food weaknesses and just stay away from them. That way a minor slip-up won't lead to a major binge! Among the same search-engine results that yield great recipes for different diets, you will also find lengthy dissertations on the challenges to success: temptation, boredom, stress, self-indulgence and the need for instant gratification. To that, says Dr. Eckman, you can add resentment. Nothing can sabotage a diet's success more than hating the fact that you have to diet at all. Ultimately, he says, we will comfort ourselves by giving in to cravings. We'll indulge ourselves with dangerous "treats." We'll eat, drink and yet we still won't feel particularly merry. Denial is also a definite diet-killer, adds Dr. Eckman. "Too often I hear patients claim that they don't eat much! The problem is how much is 'much' to them? And it may not even be how much they eat, but how wrong they eat," he says. "If you can't see the real you when you look in the mirror, then maybe you need to go out and buy a good scale…and then be sure to step on it." The numbers won't lie. EDGE  
Editor's Note: Dr. Eckman completed a fellowship in Endocrinology and Metabolism at Johns Hopkins University. In addition to providing medical treatment for Diabetes and Thyroid conditions, his practice, Premier Diabetes & Endocrinology (tel: 908 994 5187), extends to a broad range of health conditions, including polycystic ovarian syndrome, osteoporosis and other calcium disorders, low testosterone levels and lipid abnormalities.