Twenty memorable movies to take your temperature by.
Is it getting warm in here, or is it just that a semi-normal summer seems within reach? After a year of bread-making, diet-busting and binge-watching, it's hard to know what's hot and what's not anymore. If you're looking for a new thread to tug on, we suggest working your way through this collection of unforgettable films.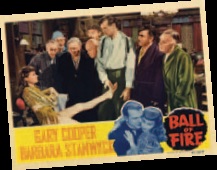 Ball of Fire • 1941
Gary Cooper plays against his brooding film hero persona in a movie about a group of musty academics grappling to understand contemporary slang as their decade-long encyclopedia project reaches the letter S. Barbara Stanwyck lived up to her billing as a ball of fire, while Cooper displayed remarkable comic timing.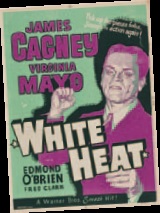 White Heat • 1949
James Cagney transforms a low-budget gangster flick with a six-week shooting schedule into a masterpiece with a tour de force performance. His character, Cody Jarrett, was one of the first to draw a line between mental illness and criminal behavior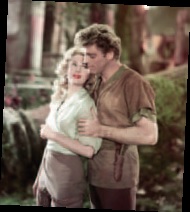 The Flame and the Arrow • 1950
Burt Lancaster and Virginia Mayo co-star in this 12th century swash-buckling drama. Warner Brothers offered $1 million to anyone who could prove that Lancaster didn't do all of his own stunts—and someone took them up on it!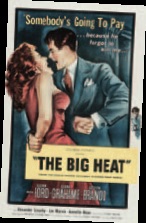 The Big Heat • 1953
Glenn Ford stars as a police detective who takes on the mob in a moody and visually captivating story directed by the great Fritz Lang. Jocelyn Brando (Marlon's older sister) played Ford's wife and a young Lee Marvin was excellent as a psychopathic gangster.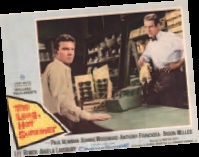 The Long, Hot Summer • 1958
Paul Newman plays a Deep South drifter in a film that marked the return of director Martin Ritt from the blacklist. Newman, who was named Best Actor at Cannes, married co-star Joanne Woodward during production. Orson Welles, Angela Lansbury, Lee Remick, Richard Anderson and Tony Franciosa make up a remarkable supporting cast.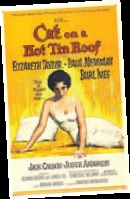 Cat On a Hot Tin Roof • 1958
Elizabeth Taylor and Paul Newman play Maggie and Brick in the toned-down film adaptation of the controversial Tennessee Williams drama. Williams and Newman were both disappointed that studio censors cut out key parts of the play, but the film still earned Oscar nominations for Best Picture, Best Director, Best Actor and Best Actress.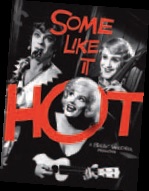 Some Like It Hot • 1959
Jack Lemmon, Tony Curtis and Marilyn Monroe are brilliant in this gender-bending screwball comedy. Writer-director Billy Wilder never imagined the luminous Monroe would take the part, but to her enduring credit she saw how playing a ditzy "straight man" to the inspired lunacy of Curtis and Lemmon would make the film great.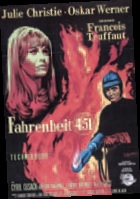 Fahrenheit 451 • 1966
Francois Truffaut directs a chilling adaptation of Ray Bradbury's tale of a dystopian future in which "firemen" are tasked with destroying all literature; Julie Christie plays a schoolteacher who convinces a fireman to read the books he's burning. A 2018 remake starring Michael B. Jordan and Michael Shannon lacked the oomph of this earlier production.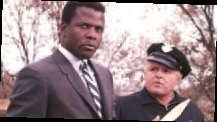 In the Heat of the Night • 1967
Sidney Poitier and Rod Steiger originate the roles later occupied by Howard Rollins and Carroll O'Connor on the TV series of the same name. The film won the Academy Award for Best Picture and Steiger took home the Best Actor Oscar.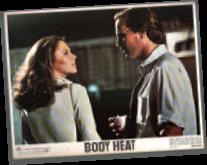 Body Heat • 1981
Kathleen Turner and William Hurt are at their smokey, sexy best in a drama inspired by film noir classic Double Indemnity. Body Heat marked the film debut of Turner—who was best known for her role on TV soap The Doctors—and featured a supporting cast that included soon-to-be stars Ted Danson and Mickey Rourke.

Chariots of Fire • 1981
Of all the movies on this list, the story of two English runners at the 1924 Olympics easily has the most memorable score. It also won Best Picture. The title was inspired by a poem by William Blake, who borrowed the idea from passages in the Bible.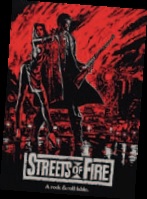 Streets of Fire • 1984
An utterly original retro rock musical, Streets of Fire is full of holes and weaknesses, yet it helped launch the movie careers of Diane Lane, Willem Dafoe, Amy Madigan, Rick Moranis, Bill Paxton and Robert Townsend. A little known fact is that it also inspired the Street Fighter video game franchise.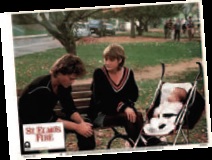 St. Elmo's Fire • 1985
This "Brat Pack" classic stars Demi Moore, Ally Sheedy, Andie McDowell, Rob Lowe, Judd Nelson, Emilio Estevez, Andrew McCarthy and Mare Winningham. The film, an attempt at a Big Chill meets Breakfast Club vibe, did well at the box office but did not win over the critics. Amazing that no one made it into a TV series.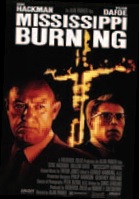 Mississippi Burning • 1988
Gene Hackman and Willem Dafoe co-star as FBI agents investigating the disappearance of three freedom riders. Hackman and Frances McDormand earned Oscar nominations, and the film was up for Best Picture and Best Director.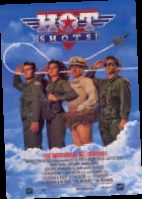 Hot Shots • 1991
Charlie Sheen stars in this Desert Storm era spoof a la The Naked Gun. The superb comedic timing he demonstrated a dozen years later on Two and a Half Men is on display in this popular farce.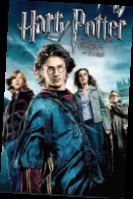 Harry Potter and the Goblet of Fire • 2005
The fourth installment in the Harry Potter series, Goblet of Fire shows a more mature side of Harry and his Hogwarts friends. The film killed at the box office and featured teenagers Robert Pattinson and Katie Leung, who played Harry's first love interest.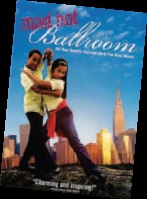 Mad Hot Ballroom • 2005
The lone documentary on this list, Mad Hot Ballroom introduces us to the ballroom dancing program in the unlikeliest of places: the NYC public school system. Fifth graders tango and fox-trot their way into our hearts as they converge on the citywide finals.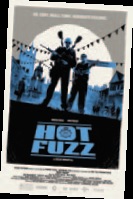 Hot Fuzz • 2007
Loveable goof balls Simon Pegg and Nick Frost star in an inspired send-up of the action film genre. Jim Broadbent, Timothy Dalton, Bill Nighy, Martin Freeman, Stephen Merchant, Cate Blanchett and Olivia Colman make up one of the all-time great supporting casts.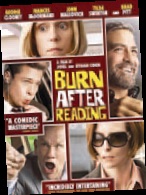 Burn After Reading • 2008
Brad Pitt and Frances McDormand play a pair of moronic gym employees who become hopelessly entangled in an intricate spy plot. George Clooney, John Malkovich, J.K. Simmons and Tilda Swinton co-starred in this screwball comedy penned by Joel and Ethan Coen.
Hot Tub Time Machine • 2010
John Cusack, Craig Robinson, Clark Duke and Rob Corddry pass out after downing Chernobyl, a Russian energy drink, and wake up in 1986—with a stern warning from a hot tub repairman not to alter the future. A cast of likeable actors and a relentlessly ridiculous script make this movie difficult not to enjoy.
EPHOTO CREDITS
Ball of Fire • Samuel Goldwyn Productions
White Heat • Warner Bros. Pictures
The Flame and the Arrow • Warner Bros. Pictures
The Big Heat • Columbia Pictures
The Long Hot Summer • 20th Century Fox
Cat On a Hot Tin Roof • MGM
Some Like It Hot • The Mirisch Corp.
Fahrenheit 451 • Anglo Enterprises/Vineyard Film
In the Heat of the Night • The Mirisch Corp.
Body Heat • The Ladd Company/Warner Bros.
Chariots of Fire • Allied Stars/Goldcrest Films/The Ladd Company
Streets of Fire • Universal Pictures/RKO
St. Elmo's Fire • Columbia Pictures
Mississippi Burning • Orion Pictures
Hot Shots • 20th Century Fox
Harry Potter and the Goblet of Fire • Warner Bros./Heyday Films
Mad Hot Ballroom • Nickelodeon Movies
Hot Fuzz • StudioCanal/Working Title/Big Talk
Burn After Reading • Focus Features
Hot Tub Time Machine • MGM/United Artists/New Crime Prod.