Have you ever noticed how many BAD movies have the word GOOD in the title? That made us wonder… which films rank as the all-time BEST "good" movies?
The Good Earth 1937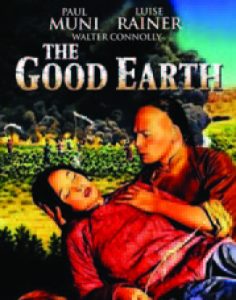 Drought and famine push a Chinese farming family to the brink in the film version of Pearl S. Buck's moving novel. Luise Rainer and Paul Muni portray their characters in heavy makeup, with Rainer winning an Oscar for her unforgettable work as O-Lan. MGM originally wanted to make the movie in China with an all-Chinese cast, but Chiang Kai-shek and his wife got involved in the negotiations and the studio ended up shooting everything in California, with a mix of Asian and American actors.
Goodbye, Mr. Chips 1939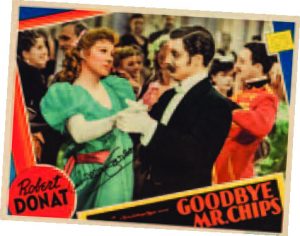 Sam Wood directs Greer Garson and Robert Donat in the story of an English schoolteacher who recalls his tragic romance with a feisty suffragette and endures the horror of the First World War, which annihilates many of his former pupils. Garson charmed audiences on both sides of the ocean, while Donat gave a jaw-dropping performance that earned him an Oscar as Best Actor. Garson was also nominated but lost to Vivien Leigh, who played Scarlet O'Hara that year in Gone with the Wind.
In the Good Old Summertime 1949
Basically the musical version of You've Got Mail (and The Shop Around the Corner), this version is set in turn-of-the-century Chicago, with Judy Garland and Van Johnson playing anonymous pen pals who end up working side-by-side in a music store. Sharp-eyed movie buffs will spot a very old Buster Keaton and a very young Liza Minelli in this film.
The Good, the Bad and the Ugly 1966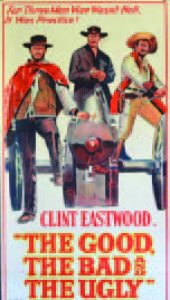 A masterpiece of the Spaghetti Western era, Sergio Leone's film followed two other successful Clint Eastwood flicks: A Fistful of Dollars and For a Few Dollars More. Eastwood (aka The Man with No Name) plays the "Good," Lee Van Cleef (a Jersey boy!) the "Bad" and Eli Wallach the "Ugly." Ignored by critics at the time, it later made Time's list of 100 Greatest Movies.
The Long Goodbye 1973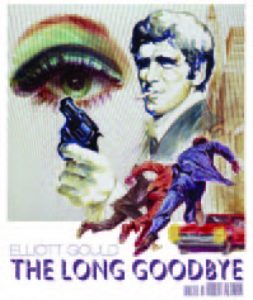 Elliott Gould stars as detective Philip Marlowe in the motion picture version of Raymond Chandler's 1953 book, which was moved to 1970s Hollywood. Dan Blocker (TV's Hoss) was supposed to play one of the leads, but died of a heart attack before filming started. He was replaced by New Jersey-born Sterling Hayden. Jim Bouton and Arnold Schwarzenegger also have small roles in this Robert Altman film. Gould's acting style proved perfect for the updated version of Chandler's iconic detective.
The Goodbye Girl 1977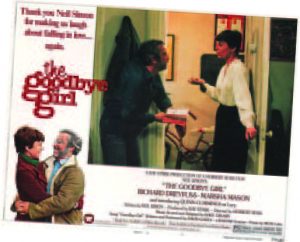 Neil Simon's romantic comedy was the first to surpass $100 million in ticket sales, thanks to flawless, relatable performances by Marsha Mason and Richard Dreyfuss —playing two flawed entertainers struggling to relate. Simon is generous with his punchlines, which helps 10-year-old Quinn Cummings nearly steal the whole picture.
Looking for Mr. Goodbar 1977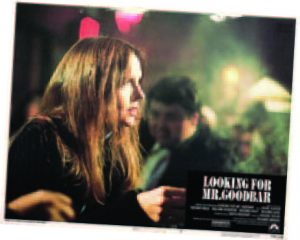 Diane Keaton stars in the film adaptation of Judith Rossner's sexual thriller, which was inspired by the murder of New Jersey schoolteacher Roseann Quinn. The movie is a lurid snapshot of nightclub life in the 1970s, but all these years later it is still Keaton who steals every scene in what many consider to be her best-ever performance. A trio of future stars—LeVar Burton, Tom Berenger and Richard Gere—got their first quality roles in this flick.
Good Morning, Vietnam 1987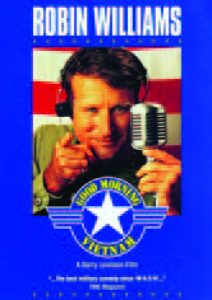 Director Barry Levinson unleashes Robin Williams in one of the funniest movies of the 1980s. Improvising most of his scenes, Williams conveys the absurdity, pain and hypocrisy of America's strategy in Southeast Asia as Adrian Cronauer, a wacky DJ assigned to the Armed Forces Radio operation in Saigon. Bruno Kirby, Forrest Whitaker, J.T. Walsh, Robert Wuhl and "Uncle Floyd" Vivino are brilliant in supporting roles, while Williams earned a Golden Globe for his unforgettable performance.
GoodFellas 1990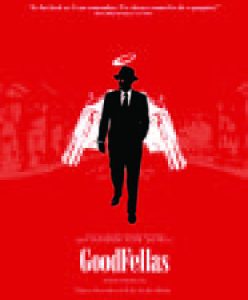 This Martin Scorcese mob epic follows Henry Hill's rise and fall from the 1950s to the 1980s. Lots of New Jersey actors scored key roles, including Ray Liotta as Henry, Frank Vincent as Billy Batts and Joe Pesci, who absolutely hijacks the movie as Tommy DeVito. Nominated for six Oscars, with Pesci winning Best Supporting Actor.
A Few Good Men 1992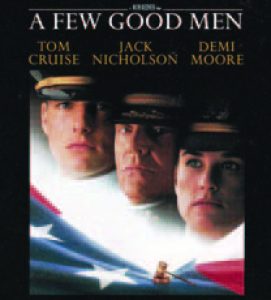 Jack Nicholson is sensational as keg-of-dynamite USMC Colonel Nathan Jessup, with Tom Cruise and Demi Moore playing JAG lawyers lighting his fuse. When Jack blows ("You can't handle the truth!") it makes for one of history's most-quoted lines. Nicholson was nominated for a Supporting Actors Oscar in a movie featuring outstanding performances by Kevin Bacon, Kiefer Sutherland, Cuba Gooding Jr., Kevin Pollak, Noah Wylie, J.T. Walsh, Michael DeLorenzo and Christopher Guest.
As Good As It Gets 1997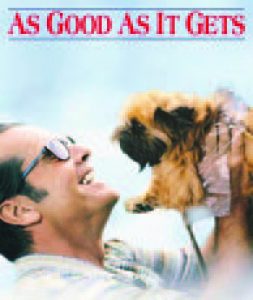 Jack Nicholson plays a famous author with crippling OCD, who is teased out of his shell by a waitress (Helen Hunt), a neighbor (Greg Kinnear) and Verdell, the neighbor's dog. The quirky, complex and unpredictable story was a huge hit, grossing more than $300 million worldwide, with Nicholson and Hunt winning Academy Awards and Kinnear earning a Best Supporting nomination.
Midnight in the Garden of Good and Evil 1997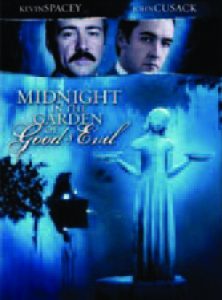 Kevin Spacey and John Cusack make for an unlikely pairing in Clint Eastwood's adaptation of the popular book by John Berendt about the seamy side of life in Savannah, Georgia. Jude Law is very good in one of his first big roles—and yes, that's James Gandolfini playing a cook—while several real-life characters from the book portray themselves on-screen, including transgender performer Lady Chablis. The movie bombed at the box office but earned a devoted cult following.
Good Will Hunting 1997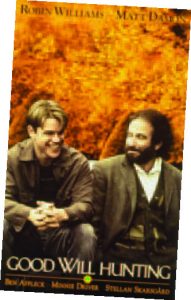 The breakthrough movie for both Matt Damon and Ben Affleck—who co-wrote and co-starred with Robin Williams—the story follows genius janitor Will Hunting as he comes to terms with his friends, his past and his future. Williams won a Best Supporting Oscar while 20-somethings Damon and Affleck took home statues for their screenplay.
Good Night, and Good Luck 2005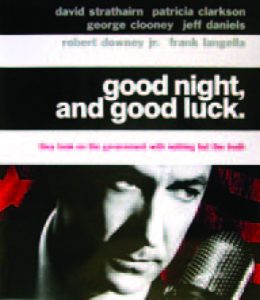 David Strathairn is brilliant as Edward R. Murrow holding the line against Senator Joseph McCarthy in 1953. George Clooney co-wrote and directed the moody, black-and-white film, which also features Patricia Clarkson, Frank Langella, Jeff Daniels and Robert Downey, Jr—and a killer soundtrack recorded by Dianne Reeves. It was nominated for six Academy Awards, including Best Picture, Actor, Director and Screenplay. EDGE