by Mark Stewart
The 25 books all New Jerseyans should have in their homes
Am I missing something? How did being "book-smart" become a bad thing? More to the point, when did TV and the Internet become more reliable sources of ideas and information than a well-written, proofed and edited book? Honestly, sometimes I wonder if we've all become a little book-stupid. As a transplanted Manhattanite who put down roots in the Garden State more than three decades ago, I made it my mission to learn as much as I could about New Jersey as quickly as possible. Thirty-one years later, I am still turning pages (and keeping my local Barnes & Noble afloat) with no end in sight.
Where all of that reading has gotten me is to the realization that New Jersey is a land of multiple personalities and myriad identities. The deeper one drills down into the history or the culture or the literary heritage of the state, the more utterly new and fascinating stories begin to reveal themselves. I was probably in my 40s when it finally dawned on me that I would never be able to synthesize all of the information trapped in the 200 or so books (now 300 or so) I owned that are relevant to New Jersey.
Not long ago, I was discussing this very point with a visitor to my home—a relatively recent transplant in the Garden State. How, he asked, would I characterize exactly what it means to be a New Jerseyan? Well, I replied, you won't find your answer online. It's somewhere on these bookshelves. Then he asked the better question: Which 25 would you pull off the shelves to get me started?
I was amazed how quickly I was able to narrow down my collection. What I ended up with was a mix of works covering history, culture and fiction—most of them recently published, some very well known, a few not. You may find my Top 25 light on dirty politics, organized crime, pollution, gambling and diners—five themes that certainly have generated their fair share of books—but hey, this is my list. Go make your own!
No, really. Pick your own Top 25. In fact, I hope you get to the end of this story and disagree with at least half of my choices. Because, truth be told, that's what being book-smart is all about. Happy hunting!
1609: A Country That Was Never Lost
History • Kevin Wright • 2009
Forget everything you learned in school about the Lenni-Lenape. Kevin Wright unearthed original documents from the 1600s and 1700s for 1609, which repaints the picture of colonial New Jersey in some eye-opening ways.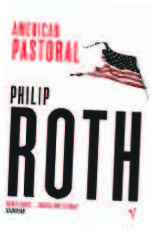 American Pastoral
Fiction • Philip Roth • 1997
Roth's novels are very New Jersey-centric, so any of his award-winning books technically could make this list. American Pastoral focuses on the tumultuous life of a former athletic star modeled on Newark's legendary Swede Masin.
Are You There God? It's Me, Margaret
Young Adult Fiction • Judy Blume • 1970
Margaret is a sixth grader who moves from New York City to the New Jersey suburbs, where she begins an unforgettable search for spiritual answers. Is there a girl under the age of 50 who hasn't read this book?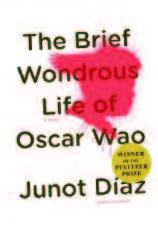 The Brief Wondrous Life of Oscar Wao
Fiction • Junot Diaz • 2007
Much of this Pulitzer-winning novel is set in the Dominican Republic, but the central character, Oscar, is a Paterson teenager trying to balance love, life and a sci-fi obsession with his family heritage.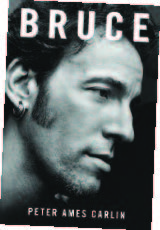 Bruce
Biography • Peter Ames Carlin • 2012
EDGE interviewed Peter right after his Springsteen bio came out, and it has since been heralded as the "Best on Bruce" by his legion of fans.
Eddie and the Cruisers
Fiction • P.F. Kluge • 1980
This novel, set in South Jersey during the early 1960s, has been called the Citizen Kane of rock & roll. No argument here. The movie was very good; the book is even better.
Encyclopedia of New Jersey
Reference • Marc Mappen • 2004
Keep this 900-plus-page book within reach at all times. Though a decade out of date, it still provides a superb starting point for virtually anything you need to know about the Garden State. Mappen's books and newspaper pieces on Jersey culture and history are legendary.
Freedom Not Far Distant
History • Clement Price • 1980
A scholarly work on the African-American experience in New Jersey by the Rutgers U. professor who was recently named City Historian of Newark.
Howl and Other Poems
Poetry • Allen Ginsburg • 1956
This collection includes Ginsburg's two best-known poems, Howl and A Supermarket in California. Though not specifically tied to New Jersey—and more famous for its influence on the Beat Generation—this book presents the Newark-born poet at the height of his literary powers…and was just too hard to put back on the bookshelf once I pulled it off.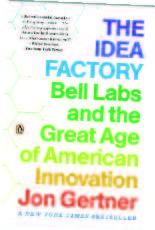 The Idea Factory: Bell Labs and the Great Age of American Innovation
Non-Fiction • John Gertner • 2013
I have come to know many now-retired scientists who worked at Bell Labs. What they accomplished—and how they attacked the problem-solving process—is truly humbling. I couldn't wait to get my hands on this book.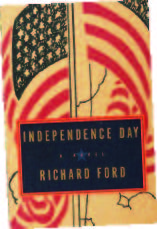 Independence Day
Fiction • Richard Ford • 1995
No, it's not a book about an alien invasion. Independence Day is one of Ford's three novels staring New Jersey real estate agent Frank Bascombe. Each is a Faulkner-esque masterpiece in its own right, but this book won a Pulitzer, so it's the one I'm going with.
Jernigan
Fiction • David Gates • 1991
As first novels go, this one by David Gates is nearly un-improvable. Central character Peter Jernigan sounds like an adult version of Holden Caulfield, with suburban New Jersey as a backdrop.
The Jersey Game: The History of Modern Baseball from Its Birth to the Big Leagues in the Garden State
Sports • James Di Clercio • 1993
Truth be told, I have yet to discover a great, scholarly book covering the history of New Jersey sports. This one makes the list for its sharp focus on baseball in the 19th century.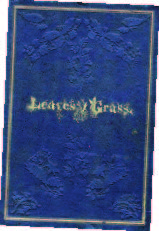 Leaves of Grass
Poetry • Walt Whitman • 1891
Whitman actually published the first collection of his writing under this title in 1855. He constantly reworked the poems and kept adding more until the final version, published prior to his passing in Camden in 1892. He had moved to the Garden State in the 1870s. Leaves of Grass praises the wonders of nature and the human spirit.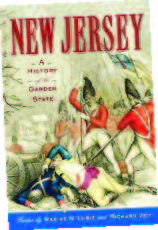 New Jersey: A History of the Garden State
History • Maxine Lurie & Richard Veit, Editors • 2012
As essay collections go, this is the one I now reach for when I need to bone up on my regional history. It is structured chronologically and features an introduction by Marc Mappen.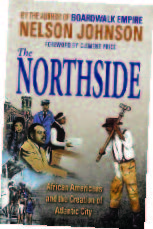 The North Side: African Americans and the Creation of Atlantic City
History • Nelson Johnson • 2010
We all know what happened to Johnson's earlier book, Boardwalk Empire. I pick this one, however, because it presents a side of the same story that was underexplored in the HBO series.
Past and Promise: Lives of New Jersey Women
History • Joan Burstyn • 1997
This work of collective biography does an excellent job of highlighting the achievements and contributions of New Jersey women from colonial times up through the late 20th century. I'd love to see a second, updated edition.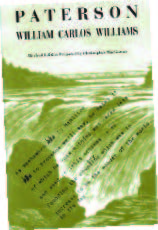 Paterson
Poetry • William Carlos Williams • 1963
Williams began publishing his poems about Paterson in the years after World War II. They were finally collected in a 1963 volume. Williams approached his subject as a reporter might, and then transformed his research into a sometimes-eccentric new form of American poetry.
The Pine Barrens
Non-Fiction • John McPhee • 1968
This book was originally published as nine articles in The New Yorker. It is an incredible snapshot of an untouched wilderness in the shadow of two major urban centers. If you are trying to decide which book on this list you should read first, strongly consider McPhee's.
Rebellion In Newark
Non-Fiction • Tom Hayden • 1967
Were the infamous Newark Riots riots at all? Hayden's detailed account of the events leading up to and during the six days of murder and mayhem still stands up after all these years—and raises a number of troubling questions about New Jersey's darkest hour.
This Is New Jersey
History • John Cunningham • 2012
Some version of this book was probably your textbook in 4th or 5th Grade. Cunningham was the state's unofficial popular historian for nearly seven decades from the 1940s until his passing in 2012.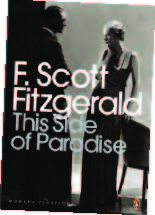 This Side of Paradise
Fiction • F. Scott Fitzgerald • 1920
The heck with The Great Gatsby. This was the novel that catapulted Fitzgerald into the post-WWI literary scene. The story of Amory Blaine (a thinly disguised F. Scott) explores love, greed and social climbing among the Princeton elite. The initial printing sold out in three days.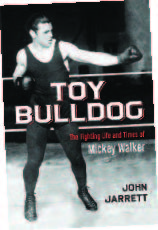 Toy Bulldog: The Fighting Life and Times of Mickey Walker
Biography • John Jarrett • 2013
The story of boxing in New Jersey intersects with so many other themes that I had to include one book on the sport. Mickey Walker wins a split decision over the better-known Jimmy Braddock story, Cinderella Man. Though both stories are compelling, Walker's takes place during the Prohibition Era and is far more colorful.
Weird N.J.
Non-Fiction • Mark Moran & Mark Sceurman • 2003
You've probably come across the magazine created by these two guys a million times. Their first book hit the stores a little over a decade ago. If you ever have a hankering to root around abandoned psychiatric hospitals and the like, consider this your travel guide.
A Woman's Crusade: Alice Paul and the Battle
for the Ballot
Biography • Mary Walton • 2010
After more than a half-century of steady-but-slow progress by the women's suffrage movement, New Jersey's Alice Paul rolled up her sleeves and finished the job by employing an out-of-the-box brand of civil disobedience that forever changed the way Americans stand up to their own government.
Editor's Note: Mark Stewart has authored six books on his adopted home state, all published by The Heinemann Library, as well as a history of the New Jersey Devils. None made the cut. Which book just missed squeezing into the list? "Number 26" was the 2001 suspense novel set in Spring Lake, On the Street Where You Live, by Mary Higgins Clark. Anyone who's thinking of digging a backyard swimming pool might first want to check out this supernatural cautionary tale!
The Cover Story
(76) Houghton Mifflin; (77) Riverhead Books; Touchstone Publishing; (78) Penguin Books; Alfred A. Knopf; (79) Upper Case; Rutgers University Press; Plexus Publishing; (80) New Directions; Scribner Publishing; (81) McFarland & Company.