by ERIK SLAGLE
ECT is shedding Hollywood myths and restoring the rhythm of mental health.
John Lanier is the kind of healthcare professional who wears his life experience like a badge of honor. Having experienced Electroconvulsive Therapy (ECT) as a professional who helped patients prepare for and reorient after treatments—and then later as a patient himself—he offers an analogy to help people understand the fundamental aspects of ECT.
"Defibrillation shocks your heart to get it back into its proper rhythm," he says. "It unscrambles and restarts everything. ECT does that for your brain. What we see on TV and in the movies—the flailing, the violent seizing—it doesn't happen. There's minimal seizing activity…more like muscle cramping. It isn't a barbaric procedure at all."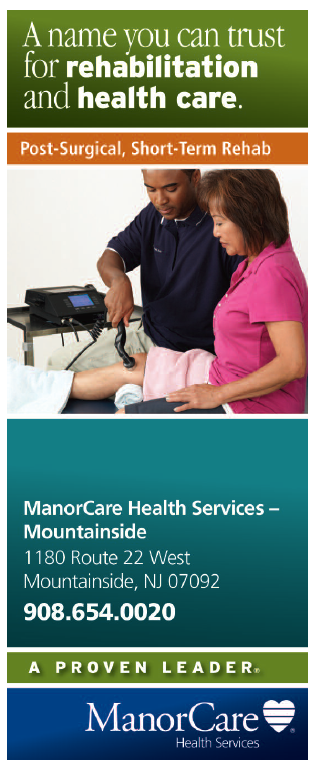 In 1973, at the age of 19, Lanier (left), now Program Coordinator for Nursing Performance Improvement at Trinitas Regional Medical Center, was treated for severe depression with ECT. Before that, he was a Psychiatric Technician at the Carrier Clinic in Belle Mead, helping patients prepare for ECT and then reorient afterwards. Lanier recalls waking up from the anesthesia after one of his own treatments with a breakfast tray in front of him. He had no pain or immediate memories of experiencing the treatment. And in the long run, he says, it worked.
Lanier's childhood was worse than your typical unhappy childhood, but he made it through high school. However, after one year of college, too depressed to function, he quit.
"I had been going to therapy and taking medication for a month, but my depression wasn't responding satisfactorily," he says. "I felt like I might be schizophrenic, and was diagnosed as having depressive neurosis."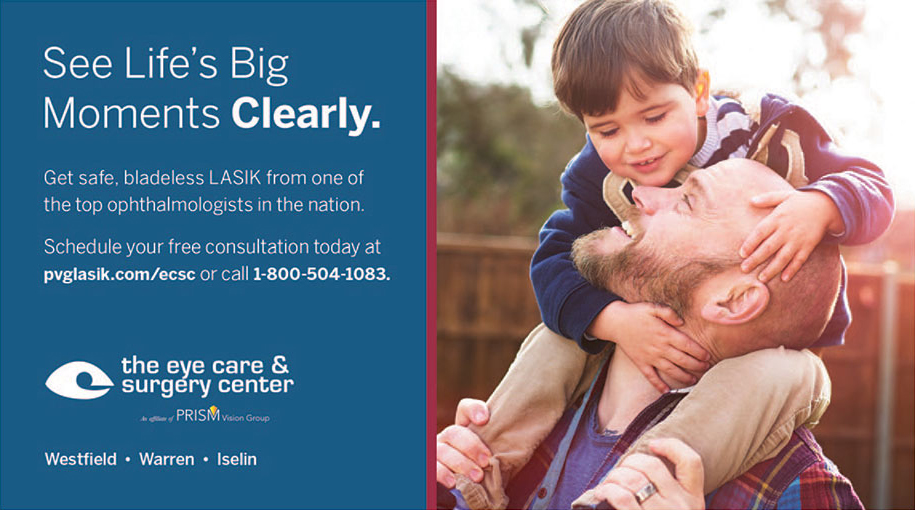 Whenever he encountered problems, Lanier's first reaction was I should kill myself. Then he attempted suicide.
"I remember my therapist telling my parents that, without a more aggressive treatment, there would be future attempts," he says, "and eventually one could be successful."
When Lanier decided to get a job, Carrier Clinic hired him as a Psych Tech. He understood the stigma surrounding ECT, which still exists, and appreciated the difficult choice his parents faced at the time. Back in those days, he points out, "you didn't talk about depression, and you certainly couldn't talk about shock treatments."
After his ECT treatments nearly five decades ago, Lanier experienced incremental changes until eventually he noticed that suicide was no longer his go-to option. "It had fallen to maybe third or fourth on my list until finally it didn't enter my mind at all. And in 1987, he began to notice an odd sensation that felt unfamiliar, but pleasant. He felt happy.
"My parents' decision wasn't an easy one, but it was the right one," Lanier says.
The Facts About ECT
The words shock treatment conjure up scenes from One Flew Over the Cuckoo's Nest and A Beautiful Mind, where Electroconvulsive Therapy is portrayed as punishment for bad behavior linked to mental illness. The reality is quite different: An ultra-brief pulse of electrical current is applied unilaterally (one side of the brain, as opposed to both sides). There are minor side effects, such as initial confusion and temporary memory loss.
"There are many misconceptions about today's ECT," confirms Dr. Salvatore Savatta, Chair of Psychiatry at Trinitas. "People believe what they've heard or seen on TV and in the movies. These over-dramatizations—applied against a patient's will—have little to do with the real-life treatments. We need to remove the stigma surrounding ECT so more people can feel comfortable seeking out and receiving the treatment they need."
Used in tandem with traditional psychiatric medications and evidence-based psychotherapies—such as dialectical behavioral therapy (DBT) or cognitive behavioral therapy (CBT)—ECT can help complete an integrated series of treatments that bring relief from the most challenging types of depression. When a patient isn't finding relief through psychotherapy and traditional antidepressants, Dr. Savatta says, "ECT can provide substantial relief."
The Road Ahead
Patients like John Lanier can be counted among therapy's great long-term success stories. With proven results and an established history as a legitimate, humane medical treatment, tens of thousands of psychiatric patients now opt to have ECT each year. Lanier's own success story took a remarkable turn when he went to work in Carrier Clinic's Addiction Recovery Department, and a nurse manager urged him to go back to school for nursing.
"She told me I'd made history by working at a psychiatric facility after also receiving treatment myself," he recalls. "The Director of Occupational Therapy, who worked with me during my illness, said that with my skills and my personable nature, I'd make a good clinician. So I went back to college, and this time—since I was thriving, not just surviving— I stuck with it."
In the months and years that followed, Lanier became a Licensed Practical Nurse, then earned his Associate Degree in Nursing from Raritan Valley Community College before earning a bachelor's degree from the University of Phoenix and finally a master's degree from the University of Hawaii. He spent years working at Trinitas before retiring last August.
Or so he thought. Chief Nursing Officer Mary McTigue wanted Lanier's skill set back on the job to assist with a COVID-related Department of Health project involving long-term care facilities. He returned on a per diem basis, then transitioned into a full-time role when a massive public outreach effort was organized around COVID vaccination distribution. Lanier was tasked with coordinating Trinitas' vaccination administration centers, including Elizabeth High School, which at one point was administering more than 1,000 shots per day.
Over the course of Lanier's entire career, including his recent return to Trinitas, he has touched tens of thousands of lives. The health of an entire community has been bolstered in part because he has been there time and again to answer the call. Without his decision to undergo ECT as a young adult, however, the community might have missed one of its most impactful members. His story is a testament to the value in ECT, and to the importance of setting the record straight when it comes to what Electroconvulsive Therapy is…and what it isn't.
As the field continues to advance—at Trinitas and many other facilities across the state—Lanier's story offers hope to individuals struggling to combat depression and other mental illnesses.
"I believe my experience can help other patients see the light at the end of the tunnel," he says. "There's an empathy I feel towards them, because I've been there. To anyone struggling, I can tell you that it gets better."