In a few years, Meg Donnelly will look back on the early months of 2020 and wonder how she did it. Donnelly is currently filming Season 4 of the ABC sitcom American Housewife, opening Disney's Zombies II on Valentine's Day, and will be touring this March in support of Trust, the well-received album she dropped last December. It's great to be 19, right? Donnelly got the musical comedy bug as a grade-schooler in New Jersey, and then fell in love with Broadway after her family moved to New York. She's been singing, acting and dancing professionally since her 'tween years and at this point you've probably seen or heard her a hundred times without even knowing it. Start paying attention… Donnelly is not just a natural talent, she is a force of nature. EDGE editor Mark Stewart caught Donnelly before she revved up her day in L.A.
EDGE: At what point did your professional training begin?
MD: I went to a school called Annie's Playhouse in Far Hills starting when I was five or six. Originally I went there to do shows for fun, because I was bad at sports and had to find something to do after school. I would go there, like, every night and watch all the older kids in class. That's where I fell in love with performing. I just couldn't see myself doing anything else, musical theater is so big in the NewYork– New Jersey area, so it was really cool to get into that. I was born in New York City and then my family moved to New Jersey, then moved back to the city when I was growing up. But I spent a lot of time in Jersey all the time, because of so many family members living there—in Hunterdon County, Somerset County and Morris County—all over the place. It was fun to visit them and visit old friends, too. I love New Jersey. It's the best.
EDGE: Did your parents take you to a lot of Broadway shows?
MD: I loved going to Broadway shows. In New York, I attended the Performing Children's School. PCS was really fun. I was a huge theater kid. My favorite musical still is Rent. I saw it on Broadway the first time when I was five. I had no idea what was going on and I fell asleep at the end. Growing up, I would watch the movie every single day—long before I even grasped the concept of what it was about. I loved it.
EDGE: From what I've seen, you'd be very much in your element in a Broadway musical. I hope that's on your radar.
MD: Oh, yeah. For sure. I would like to do theater. Acting is so amazing and singing is so amazing, so I'd love to combine all three.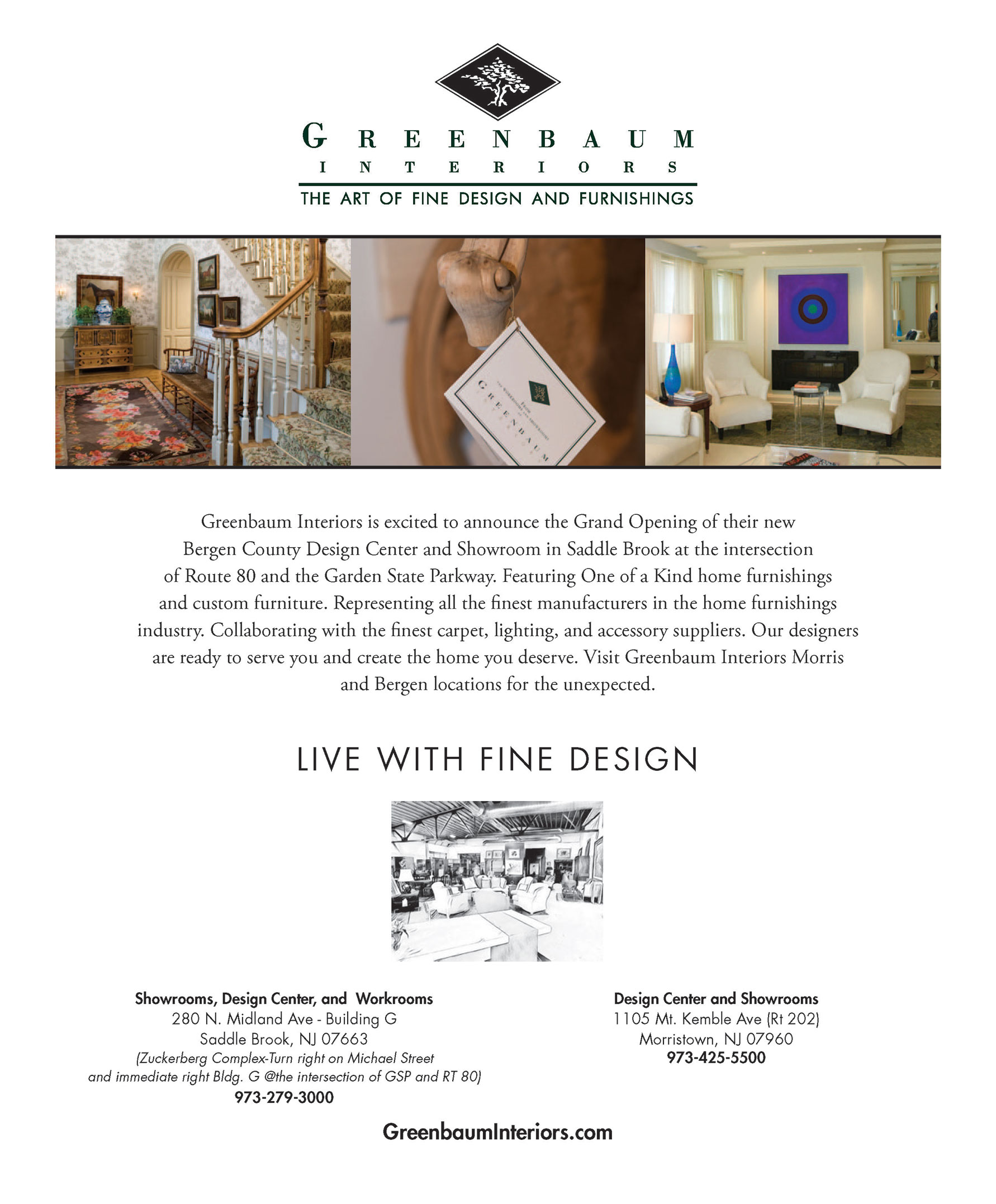 EDGE: You started shooting the fourth season of American Housewife in January, playingTaylor Otto, the family's teenage daughter. How has that role evolved?
MD: In the first season, Taylor was an athlete playing three sports. I love watching sports so much…I just cannot play them. It was a challenge and it was fun— no matter what Taylor is or does, I love playing her—but I am so thankful that the writers threw in that she broke her ankle and couldn't play anymore. She had to find a new activity and turned to theater. That was really cool. [laughs] I think Taylor has become a very relatable character for teenage girls everywhere and to parents, as well. She is a combination of all the writers' teenage daughters, if that makes sense, so there are many situations with her mom and the things she says where parents who watch American Housewife say, "Oh… Yup…"
EDGE: How do your experiences as teenagers differ?
MD: Taylor navigates through life a little more than I do. She's in high school and about to go to college. Me, I was 11 and out of school auditioning. I didn't have a normal life. So it's hard to relate. But as teenagers and daughters, we have a lot of similarities, too.
EDGE: There are a lot of funny people on your show. Who cracks you up the easiest?
MD: I honestly would say Daniel [DiMaggio] who plays my younger brother, Oliver. Diedrich [Bader] and Katy [Mixon] are constantly making jokes and they are so funny. Also, obviously Ali Wong. Her improvs are so funny. I don't have that many scenes with her because she's usually doing the "second breakfast" with Katy. I always talk with Ali outside of work. You know, it's crazy how nice everybody is. You hear these horror stories in Hollywood and we're, like, nothing of the sort. I pinch myself every day. And it's not just the cast. The entire crew is like family. We know each other like the back of our hands because it's been the same crew going on four years.
EDGE: There are never any guarantees that a network series will be picked up, of course. During your first season, did everyone feel like the show was going to make it?
MD: We did 13 episodes our first season and were hoping for more. I asked Diedrich, because he's been around the block in this business and he's like my second dad. He said, "There's literally nothing you can do.You just have to wait it out." Everyone was so happy when they announced we would get a full season. You pay attention to the ratings and all that, but in this day and age, you never know.
EDGE: In the Zombies films you've made for Disney, was that your first time playing the romantic lead?
MD: In American Housewife, Taylor has boyfriends and stuff, but that's not the equivalent. In Zombies that was the first time it was super-heavy romantic. It was so much fun, though, because Milo Manheim [who plays Zed, her zombie boyfriend] and I are, like, best friends. Especially doing the second movie, it's so easy to go into a scene where we know exactly what we're doing. The scenes are challenging, but the chemistry of romance is so natural now.
EDGE: Did you know Milo before Zombies?
MD: No. We met during the audition process. But we instantly trusted each other. It was the weirdest feeling. That's why it ended up working out—we just had this connection, I don't know how to describe it.
EDGE: How did the audition work?
MD: The process was interesting. First, you come in for the role. So there were three auditions of me going for [the lead role of] Addison. Then it was a chemistry read, where they'd pair you up with different guys. All the Zeds and Addisons would go in and they'd check the height and the look and see what was happening between the actors. Milo and I were paired up with different people at the beginning and it wasn't until the end of the day that they put us together. When we were in the room, I don't know what happened. Something clicked. Everyone kind of saw it and Milo and I saw it, too. We were just so comfortable and laughing at the same time. It was cool. So for the rest of the process they only paired us up, so we were a team. Once that happened, it was like, Which team will get it? It's funny. In the final audition they asked if we could sing a duet. And I was like, ummmm… I started freaking out. But Milo being Milo, he said, "Give us two minutes."
EDGE: And what happened? 
MD: We went outside the room and I asked, "What is your idea?" He said, "I don't have an idea! I just started saying stuff!" We quickly decided we'd sing "Love Is an Open Door" from Frozen and, in two minutes, we got the harmonies down and made up some choreography. We went back in shaking—we were so nervous—but we just went for it.
EDGE: Addison is a cheerleader in Zombies. You mentioned that sports isn't really your thing. Did you have to go through a lot training to play a cheerleader convincingly?
MD: It was cool because when I was little I had taken gymnastics. It started to come back, especially the tumbling stuff. But, yeah, there were four weeks of rehearsal and then six to seven weeks of shooting. So during rehearsal we had intense cheer training. We filmed in Toronto, so all these cheer teams from Canada would come in and teach us how to keep your elbows together when you clap, the proper way to position your arms and legs, it was really intense. But so much fun.
EDGE: You began making a splash as a recording artist in 2018. Now you have the album Trust, which came out near the end of 2019. How did that part of your life evolve?
MD: My whole life I've been writing down song lyrics and have always had melodies in my head. I didn't know how the whole recording and producing part of the business worked, but it was always something I'd wanted to do. On the first Zombies movie, Ali D Theodore, the producer of the song "BAMM"—we actually went to the same high school, PCS in New York—said, "I really want you to come by my studio if you're home." A year later I was in New York, dropped by the studio, and it just kind of clicked. I started making music and that was that. He helped me navigate through the music world and I couldn't be more grateful. My life has changed a lot since then—music is very therapeutic for me and it has always been such a big part of my life. Now I finally get to do another thing that I love.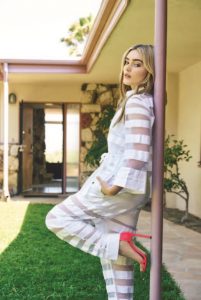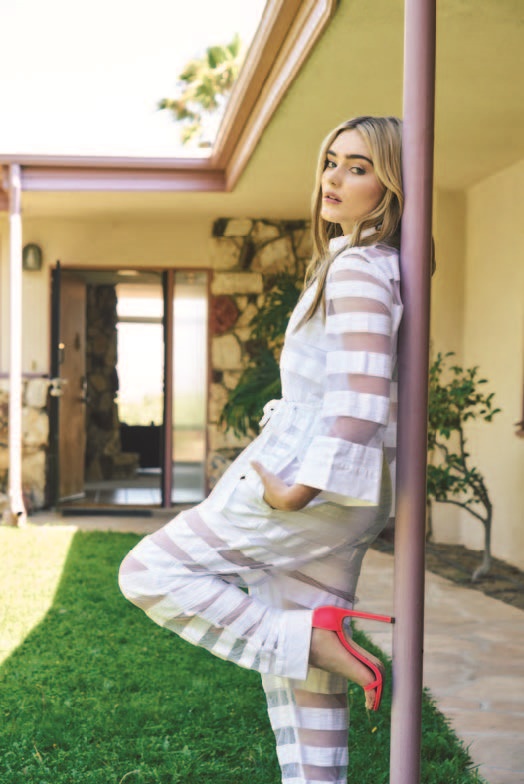 EDGE: Is there an entertainer you look at now and think, Yeah, she did it the right way—not an idol so much as an inspiration?
MD: I feel like Zendaya is such a good model. She gracefully and gradually went out of the Disney world and is doing stuff she loves. She's on [the HBO series] Euphoria and she came out with music that's really good. I feel like everything she does is poised and elegant, but you can tell she also has fun and is very authentic. She balances all of those qualities very well.
EDGE: At some point down the road, achieving that kind of balance might mean making decisions about pursuing dramatic roles or acting in comedies, or chasing a singing career. Are you thinking about those choices yet?
MD: Honestly, I'm down for anything. [laughs] I'm seeing where things take me, playing it by ear, staying ready for whatever comes my way. I do tend to overthink and plan out my whole schedule, but in this business you have no idea what's going to happen. I could get a call tomorrow to be on a flight to Seattle and I'd be, Okay, great. Right now, I'm just grateful for every opportunity and excited for the future.