"Popular" may be one of the iconic songs that Kristin Chenoweth has made her own during a hit-filled stage and screen career, yet it falls far short of describing her standing among musical comedy connoisseurs. It is no exaggeration to say that Chenoweth is one of the most beloved performers in Broadway history. From her Tony-winning performance as Sally in You're a Good Man, Charlie Brown to her memorable turn as the good witch Glinda in Wicked—to her portrayal of Mildred, the cranky preacher's wife in this summer's joyfully insane Apple TV series Schmigadoon—she has specialized in imbuing her characters with irresistible charm and explosive energy. Can you imagine Kristin Chenoweth sitting quietly on the sidelines during the COVID-19 pandemic? No…and neither could EDGE editor Mark Stewart. Fortunately, he was able to slow Kristin down long enough to chat about her busy 2021 and the just-released holiday album, Happiness Is…Christmas!
EDGE: Can you recall the moment when you were on a stage before an audience and thought, This is for me?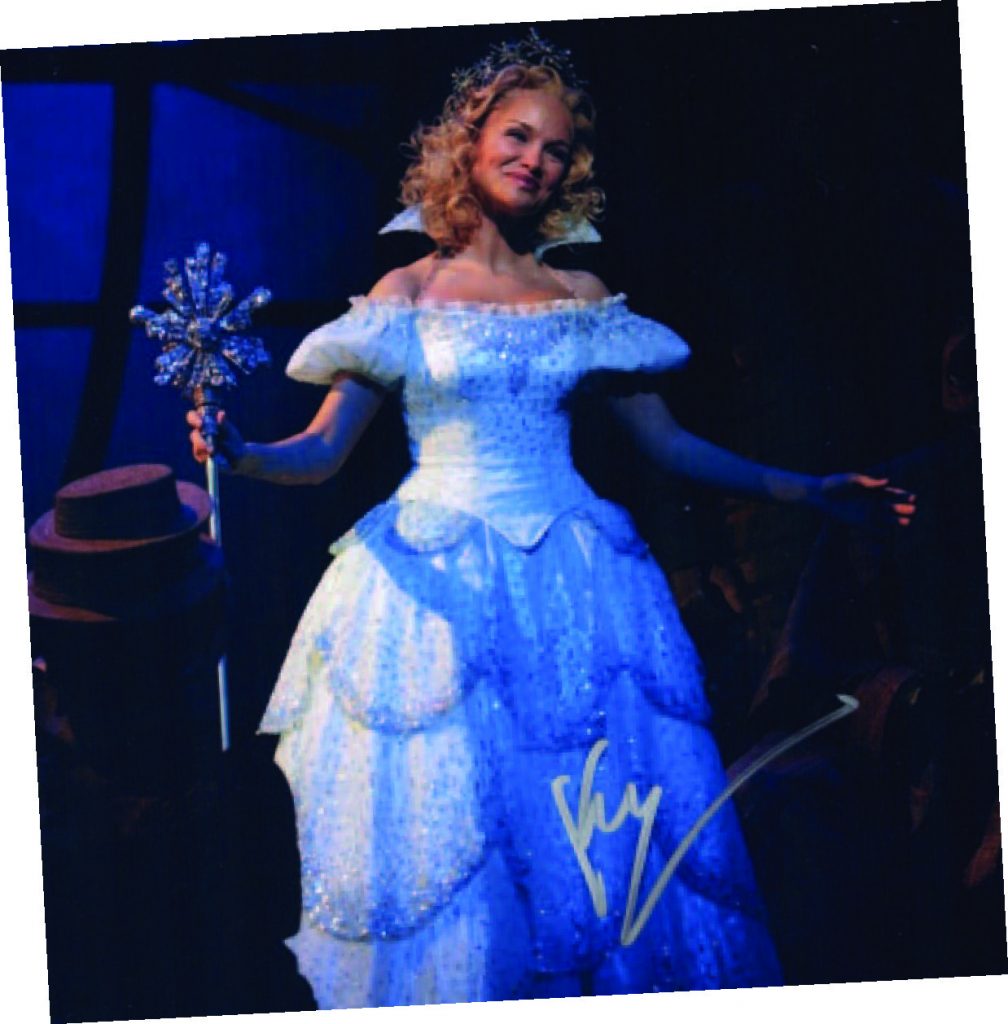 KC: Of course. I was about eight years old and wanted to be a ballerina. I was in a version of The Nutcracker in the Tulsa Ballet and wanted to play one of the mice, but I was too small to fit in any of the costumes. The director said he wanted me to "create" the role of the rabbit. I thought that seemed kind of sketchy. The rabbit just sat there next Clara for all of Act II. It was the second weekend, a Saturday matinee. My family was there. One of the props the sugarplum fairies dance with, a large vine, fell center-stage. It was a pretty big prop. That's very dangerous for theater and especially for ballerinas. I thought, What would a bunny do? How would it act? So I hopped out, put it in my mouth and hopped back. The audience went crazy. I thought, Hey…I like this feeling! That's when the bug bit me.
EDGE: Did your parents indulge this desire?
KC: You know, they did. We lived in Broken Arrow, Oklahoma and the nearest town that had anything was Tulsa. My parents were very gracious. They allowed me to take piano lessons at Tulsa University and I studied ballet in Tulsa, as well, where I became a member of the Tulsa Ballet junior dance company. And I sang in church. The first time I sang in church I was little, too, and thought Hey, I like this singing stuff, too. It kind of all happened at once.
EDGE: Florence Birdwell passed away earlier this year. She is someone you've mentioned as having played a key role early in your career.
KC: Thanks for asking about her. We had her memorial this October. The only way I know how to describe her is that she was a force—in terms of emotion and technique and knowing how to handle each student in a different way. I was really hard on myself, so I didn't need somebody else being hard on me. She knew when to be hard on her students and when not to be. Yes, she taught me vocally and technically, but she's really the one that ingrained in my mind the idea of If you don't mean what you're singing, don't sing it. I still hear her in my head today. And now that's what I tell my students, at Broadway Boot Camp and other places: "If you don't mean it, don't sing it."
EDGE: I'm thinking of the bunny story in Tulsa and about the idea of creating a role. In the 1999 Broadway revival of You're A Good Man, Charlie Brown, you played Sally. I saw the original and she wasn't in it. It must have been an interesting opportunity to create a role that didn't previously exist. Who in the world knew that Charlie Brown's little sister would be a show-stopper?
KC: Certainly not me! I remember Michael Mayer saying, "I have a surprise for you but I can't tell you yet." I had another offer at the time in Annie Get Your Gun with Bernadette Peters. He said, "Trust me, you're gonna want to do this."
EDGE: Why couldn't he tell you?
KC: Because Charles Schulz was still thinking about whether he wanted to give his permission to [add the Sally character]. Somehow, I knew in my heart I wanted to be in Charlie Brown, I just didn't know why. I followed my gut and took the job. The first day of rehearsal, we were all asked to sit in chairs, in front of the costumes of the characters we would play. When I got to my chair I saw it was all Sally stuff. I thought, Oh my gosh! I get to create this part! It's rare that a director trusts someone to do that. And obviously, it was the right decision for me and one of the most fun times in my life.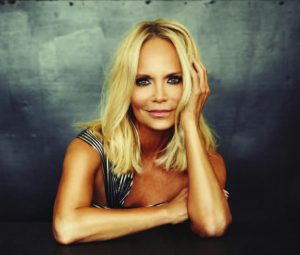 EDGE: Thinking about Wicked (left) and some of the wonderful roles that followed, do you look back at that decision as a game-changing moment for you?
KC: I look back and think of Michael Mayer's genius of having the idea and how lucky it was that Charles Schulz said yes to Sally. And what a good idea it was to let us play with all of the different sketches when we were out of town to see which ones really worked, and which didn't, in front of an audience. And finally, the genius of Andrew Lipa to come to me with a song, "My New Philosophy," which was so character-driven. It was a great experience, but also one I can never repeat because my life changed overnight. I was lucky to be with my Charlie Brown family, and they with me—there were only six of us—because we were together.
EDGE: Do you still have to audition for roles?
KC: Sometimes I have to audition. Mostly for Broadway I don't. To be honest, we look for jobs that are "me" or they come to me and say this is a "Kristin part."
EDGE: How do you know you're good to go with a role?
KC: If I don't want to see anyone else playing it, then I know that's my part. I've got to have fun and love the person—even if she's a nightmare, I've got to figure out ways to love her. Sometimes I like to turn a part on its ear and not do what people expect. I think I've been successful in that respect; I've found my niche.
EDGE: Which, I guess, is how you make it look easy.
KC: That's a very big compliment and I appreciate it.
EDGE: What's the most difficult thing you've had to do professionally?
KC: Schmigadoon was pretty hard because we had to do an 18-page song in one take, with no cuts. In other words, no mistakes. That was a little scary.
EDGE: Do you have a favorite song, one you never tire of singing?
KC: There's a song, "Til There Was You," that Meredith Wilson wrote in the movie of The Music Man, which I did years ago with Matthew Broderick. I never get tired of singing that song. I just think it's one of the most perfect songs.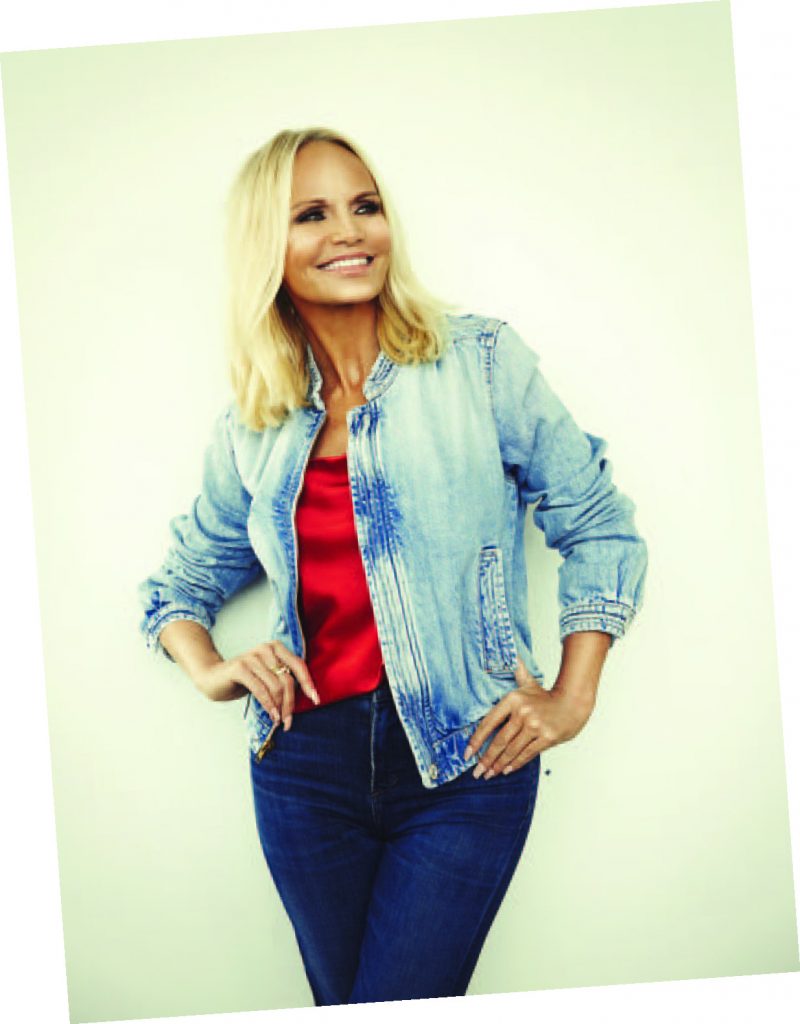 EDGE: You've played opposite some very impressive men and women on Broadway, people like Andy Karl and Peter Gallagher, whom most people know. What I'm wondering is have you ever worked with someone you knew little or nothing about, and they just blew you away in that first rehearsal?
KC: Everybody blows me away [laughs]. I think about the Andy Karls and the Peter Gallaghers and, goodness, going back in time to Brian D'Arcy James…I've just been so lucky. With my leading women. With my leading men. I'm grateful because they have all been very giving. In Promises, Promises I was in a role that no one wanted to see me play because it was more on the dramatic side. Sean Hayes, who is one of my closest friends, held my hand and was like I got you. He'll always have a special place there for me.
EDGE: Tell me about your upcoming Christmas album. I've always wondered, how does an artist pick the songs that "make the cut" and belong together? Are they personal favorites? Are they ones that you feel suit your style? To me it seems like a real hand-wringing decision.
KC: Well said. It can be a hand-wringing experience. I really wanted this album to have a particular feel, like it's in my DNA, which is why I recorded it in Nashville—not Country, but something with intimacy. I chose each song very carefully. We do a version of "Happiness" from You're a Good Man, Charlie Brown where we were given permission to rewrite the words about Christmas. That was a big one because of the history for me. I love Kaye Starr so "Man with a Bag" had to be on there. I love Karen Carpenter, so "Merry Christmas, Darling" had to be on there, too. There's a song that Barbra Streisand sang a long time ago called "Christmas Lullaby" written by Ann Hanson Callaway that had a huge orchestration to it, but I wanted it to be smaller in nature. A wonderful guitarist out of Nashville named Brian Sutton played it so beautifully. There's a song that Stephen Schwartz wrote called "We Are Light" and as I thought about the feel and the tone of the record, the idea of "light"—of light at the end of the tunnel, of we're getting there—kept coming up. It's a Chanukkah song, but it's so hopeful that I really wanted to have that on there, too, because a lot of people don't feel that now. The way we end the record is with Peggy Lee's "My Dear Acquaintance." With all we've been forced to deal with the past couple of years with the pandemic, that song to me is a real standout because it's like, "here's to life" in a way. There's a lot of happiness on this album.
EDGE: You mentioned Karen Carpenter. To my mind, no one made a happy song sound sadder than Karen Carpenter. How do you make her song your own?
KC: First of all, you quit listening to her [laughs] because I will imitate her. But you can't help take some of the things she did so beautifully and pay homage to her. Karen had a deep voice, with a kind of cry in her voice, you feel her heart and her pain. On my version you get more of I'll see you soon baby. I'll be coming your way and it'll be amazing. But yeah, you'll hear a little Karen in there because she is the O.G., the original source.
EDGE: You mentioned Schmigadoon. I look at that cast and see a Who's Who of scene-stealing performers. How did anyone keep a straight face?
KC: We didn't [laughs]. We had a lot of do-overs.
EDGE: Usually there's someone in a cast that really gets to you, and it's not always who the public might think it is.
KC: Alan Cumming was hard because he's so silly. And Fred Armisen. They just make me laugh. It's who they are.
EDGE: Did they give you a "Mothers Against the Future" tee shirt when you were done?
KC: No, but I want one! Don't you think we should have had them printed?
EDGE: That's the first thing I thought of.
KC: That actually was the first line I read in the script and I thought, Oh, this is epic. You know, these are all my friends in Schmigadoon, people I've known forever and just love.
EDGE: Also, I can't think of anyone other than Martin Short playing the leprechaun. I don't think Martin could, either.
KC: I know [laughs]. He's so perfect in every way.
EDGE: And he's having a little too much fun, I think.
KC: I agree. EDGE
Editor's Note: Kristin Chenoweth's new album, Happiness is…Christmas!, was released in October. National Champions hits theaters November 24th. Schmigadoon is available on Apple TV. For more information on Broadway Bootcamp visit kcbbc.com. For more information on Kristin's Arts & Education Fund, visit officialkristinchenoweth.com.