by Diane Alter
Renal Patients Learning to THRIVE Through Education & Intervention
The best-kept secret in Linden isn't a chic boutique. It's not a trendy eatery, nor is it a new after-hours hot spot. According to Joseph McTernan, it's the Trinitas Renal Services Unit, which has made the difference in countless thousands of lives since opening in 1993.
"Right here in Linden, we offer world-class expertise in both the diagnosis and treatment of renal disease," says McTernan, Senior Director of Community and Clinical Services for Trinitas Regional Medical Center. "Our renal program has won a national award for excellence in patient care, and our highly qualified physicians and staff boast years of experience. We have won a five-star rating from the Center for Medicare and Medicaid Services, which puts us in the top 10 percent of dialysis centers around the country. It's a designation that affirms the strength of our renal care outcomes."
How does one measure such a thing? It's a numbers game, says Dr. James McAnally, Chair of the Division of Nephrology: ER visits, hospital admissions, and infection rates. And the Trinitas numbers are indeed outstanding.
"Our patients require 40 percent fewer emergency department visits than the national average, and 43 percent fewer hospital admissions," says Dr. McAnally.  "Our rate of infection is less than half of the national average."
Besides its Linden location, which treats chronic patients, the Renal Services Unit also has a location at the main campus on Williamson Street and another at the New Point campus, both in Elizabeth.
10 STEPS TO RENAL HEALTH
Exercise regularly
Don't overuse over-the-counter painkillers or NSAIDs
Control your weight
Get an annual physical
Follow a healthy diet
Know your family's medical history
Monitor blood pressure & cholesterol
Don't smoke or abuse alcohol
Talk to your doctor about getting tested if you're at risk for chronic kidney disease
Learn about kidney disease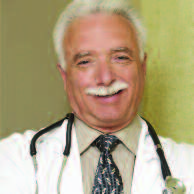 "If you have high blood pressure, diabetes, a family history of kidney failure, or are over age 60, the best thing you can do is to get tested for kidney disease annually by a doctor," Sean Roach, Public Relations Manager for the National Kidney Foundation tells EDGE. "Usually, a urine test is all you need."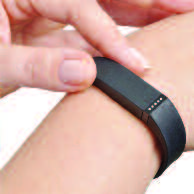 Chronic kidney disease (CKD) is found in 26 million adults in the United States. The most common causes of CKD are diabetes and hypertension. Data shows that African Americans and Hispanics are disproportionately effected.
So, what's the plan of attack to diagnose and treat all those who have chronic kidney disease?
INTERVENTION & EDUCATION
"Education is a big part of what we do," Dr. McAnally points out. "We teach patients how to take the best care of themselves. We have them meet with nutritionists and other professionals to make every day the best day possible."
The first step on this journey toward living the best days possible is The High Risk-Intervention Via Education (THRIVE) Program at Trinitas, which Dr. Mc Anally founded more than 20 years ago. It addresses CKD in its early stages.  Dr. Mc Anally explains: "The goal of the THRIVE program is not only to educate and to empower patients regarding CKD and its various treatment options, but more importantly to develop strategies to slow the progression of CKD.
With the support of the National Kidney Foundation, Trinitas has conducted annual screenings to help community members become aware of the likelihood that they may develop CKD based on hereditary or lifestyle factors. "Through our efforts, we have reached more than 500 people who have participated in our Kidney Early Evaluation Program (KEEP)," explains Peggy Custode, Renal Clinician.
The THRIVE program is based on the five "E's" of rehabilitation:
Encouragement. The THRIVE team gives patients with impending kidney failure the encouragement they need to adopt a positive attitude toward rehabilitation.
Education. The THRIVE team gives patients and their families the education they need to handle the sometimes profound life changes associated with chronic illness, including coping strategies for successful adaptation.
Exercise. Gradual decline in muscle strength and endurance is a result of inactivity. THRIVE patients are encouraged and counseled about exercise. There are many levels of activity to fit varying degrees of functional ability, from vigorous workouts for the otherwise healthy patient to stretching exercises for the chairbound.
Employment Referrals. Occasionally there is a need to alter the work environment to address healthcare needs. The THRIVE staff assists patients in meeting these needs.
Evaluation. Identifying patients early and educating them about kidney disease—and how to comply with a treatment plan—enables them to manage their own health, which will improve outcomes.
These 5 E's of rehabilitation work.  As a result of the THRIVE program, most patients begin renal therapy electively in an outpatient setting.  "Such therapy has been associated with decreased morbidity, decreased mortality and lower costs overall," reveals Dr. Mc Anally.
"Our mission isn't simply helping patients survive," McTernan adds. "It's about showing them how to thrive."
DIABETES & KIDNEY DISEASE
How prevalent is kidney disease? Sean Roach of the National Kidney Foundation says that 26 million American adults—nearly one in 10—have kidney disease. "And, most don't know it," he says. "That figure is projected to climb to 14.4% in 2020, and 16.7% in 2030."
Dr. McAnally says the current diabetes epidemic is largely to blame for the increasing number of kidney disease cases. Diabetes is one of America's leading killers, as well as the number-one cause of kidney failure. Also, signs and symptoms of kidney disease are often nonspecific. That means they can be caused by other illnesses. And because kidneys are highly adaptable and able to compensate for lost function, signs and symptoms may not appear until irreversible damage has occurred.
"Dr. Mc Anally's professional career has been devoted to nephrology and to teaching patients how to manage their kidney disease," says Joe Mc Ternan. "He has encouraged people who have hypertension or diabetes to take responsibility for their renal care before they experience significant kidney failure."