by Mark Stewart
We are producing a bumper crop of athletes in women's sports in the Garden State. Do we know who planted those seeds?
New Jersey's official nickname, The Garden State, first became popular during the 1800s, when New York, Philadelphia and other cities grew ever more dependent on the fruit, vegetables and dairy items produced by our famously fertile soil. Today, there is another export crop you can add to the list: top-notch athletes. We grow them like crazy.
This has been true for decades, of course. As noted elsewhere in this issue, New Jersey has a particular set of circumstances—great population density, strong school programs, healthy income and employment numbers, a terrific road system and, let's be honest, a little bit of a chip on our shoulders—that constantly recombine to produce talented, successful and occasionally transcendent young men and women who leave their indelible stamp on college, international and professional sports. Okay, now let's be honest again: The guys hogged the sports spotlight for more than a century here. It's about time the girls get to share it.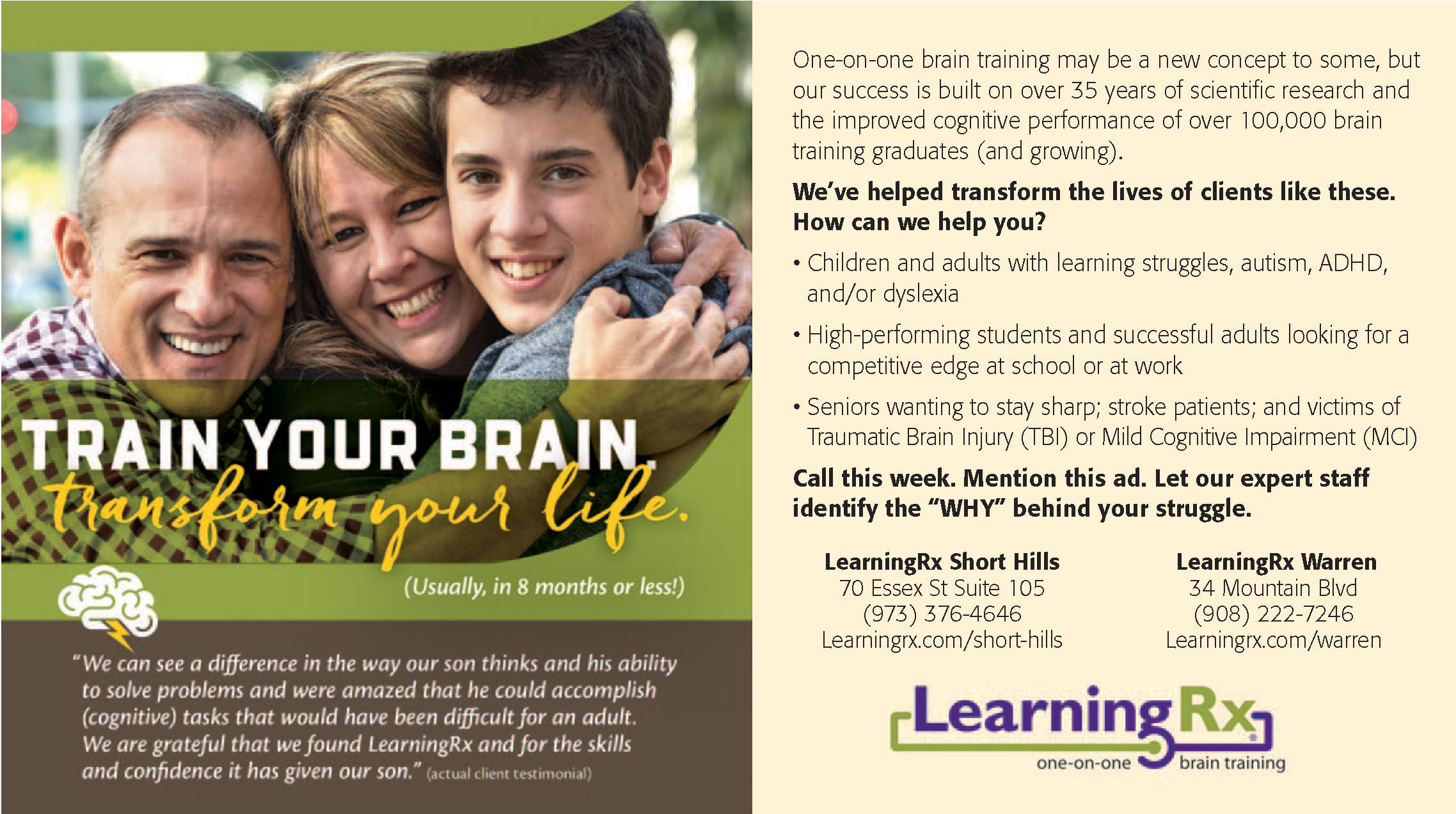 New Jersey's explosion in women's sports programs and participation—from grade school on up—is a relatively recent phenomenon. It was triggered in large part by the passing of Title IX legislation in the 1970s. Title IX was indeed a game-changer. It banned discrimination in higher education, which in turn compelled colleges and universities to support (and often create) women's sports programs. With a dramatic expansion in college sports teams, the trickle-down effect was that coaches needed star athletes…and New Jersey schools and communities were uniquely structured to feed that need. Which is how we arrived at where we are today. However, giving Title IX the lioness's share of the credit, as some do, misses a critical point: Today's athletes stand on the shoulders of the pioneers of their sports—most of whom lived and played decades before Title IX, with some stretching back to the turn of the last century.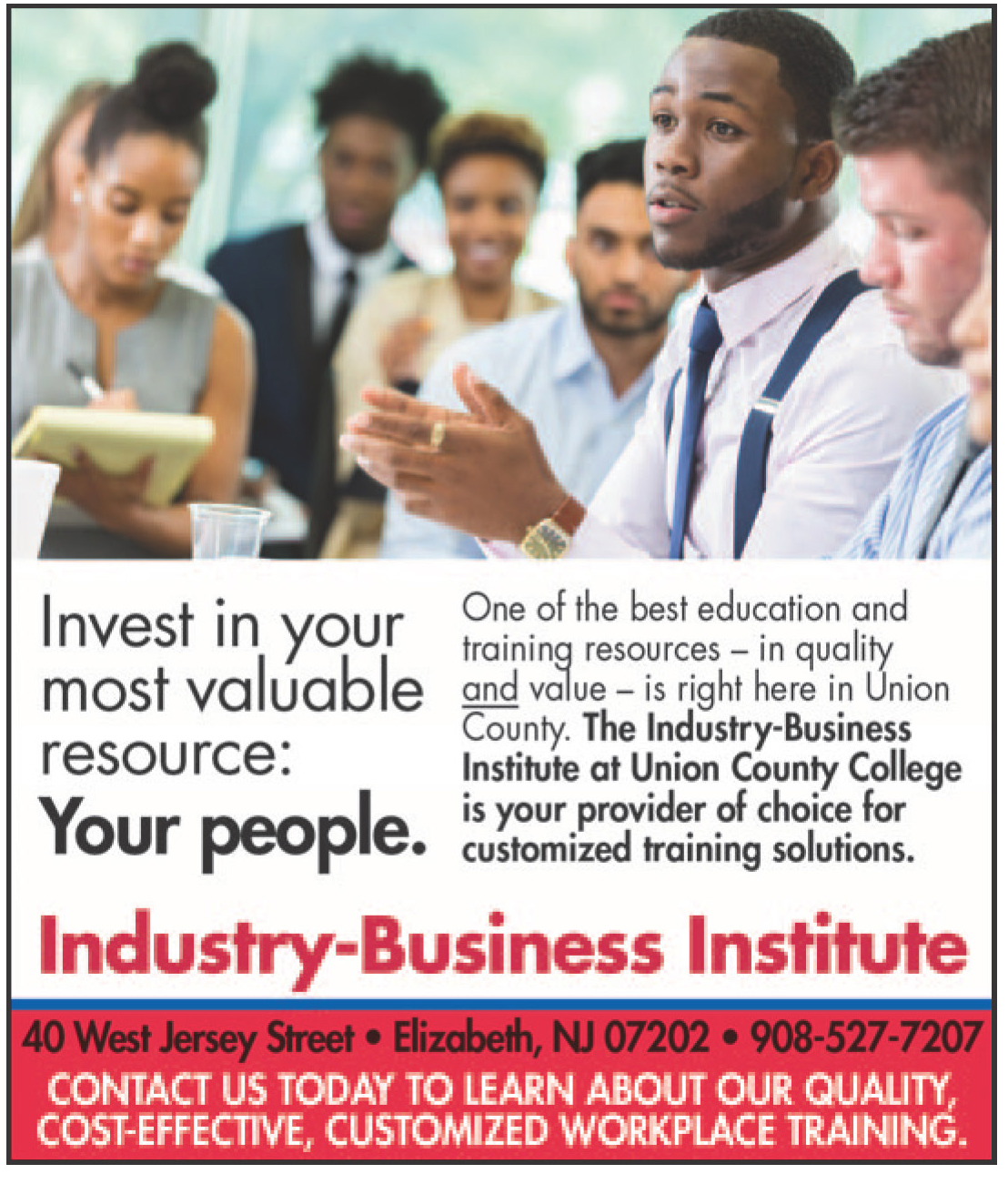 Country Club Types
The 1890s are sometimes referred to as the Gilded Age in New Jersey. For sports historians, that decade marked the first flowering of women's sports in the Garden State. The elite-level athletes of that era tended to be children of means, young ladies who watched their male counterparts play country club sports like golf and tennis—and who wanted in on the action. Of course, they were bucking a cultural norm that had existed for centuries, the understanding that girls with the energy and athleticism to excel in sports should simply find another, more "ladylike" outlet for their talents. Consequently, the first stars of women's sports in New Jersey weren't concerned with how they might look to a future husband dripping with sweat. They were winners who possessed a killer instinct. And when the door opened a crack, they simply powered through it.
The groundbreakers in tennis included Aline Terry of Princeton, who won the 1893 U.S. singles and doubles championships, and Bessie Moore (right) of Ridgewood, who won a total of six U.S. titles between 1896 and 1905. Terry was a highly mobile and stunningly aggressive player, despite the fact she played at a time when women were expected to wear ankle-length tennis dresses. Moore won by outlasting opponents in long rallies, thanks to her equally good forehand and backhand. She reached her first U.S. singles titles at the age of 16 and, at age 31, was the first-ever U.S. Indoors champion, winning the inaugural tournament held in New York's Park Avenue Armory. Moore's great rival was Juliette Atkinson, who was born in Rahway but learned the game growing up in Brooklyn (we'll take some credit for her as a Jersey Girl anyway). Atkinson combined stamina and strategy to become the nation's top player in the late-1890s.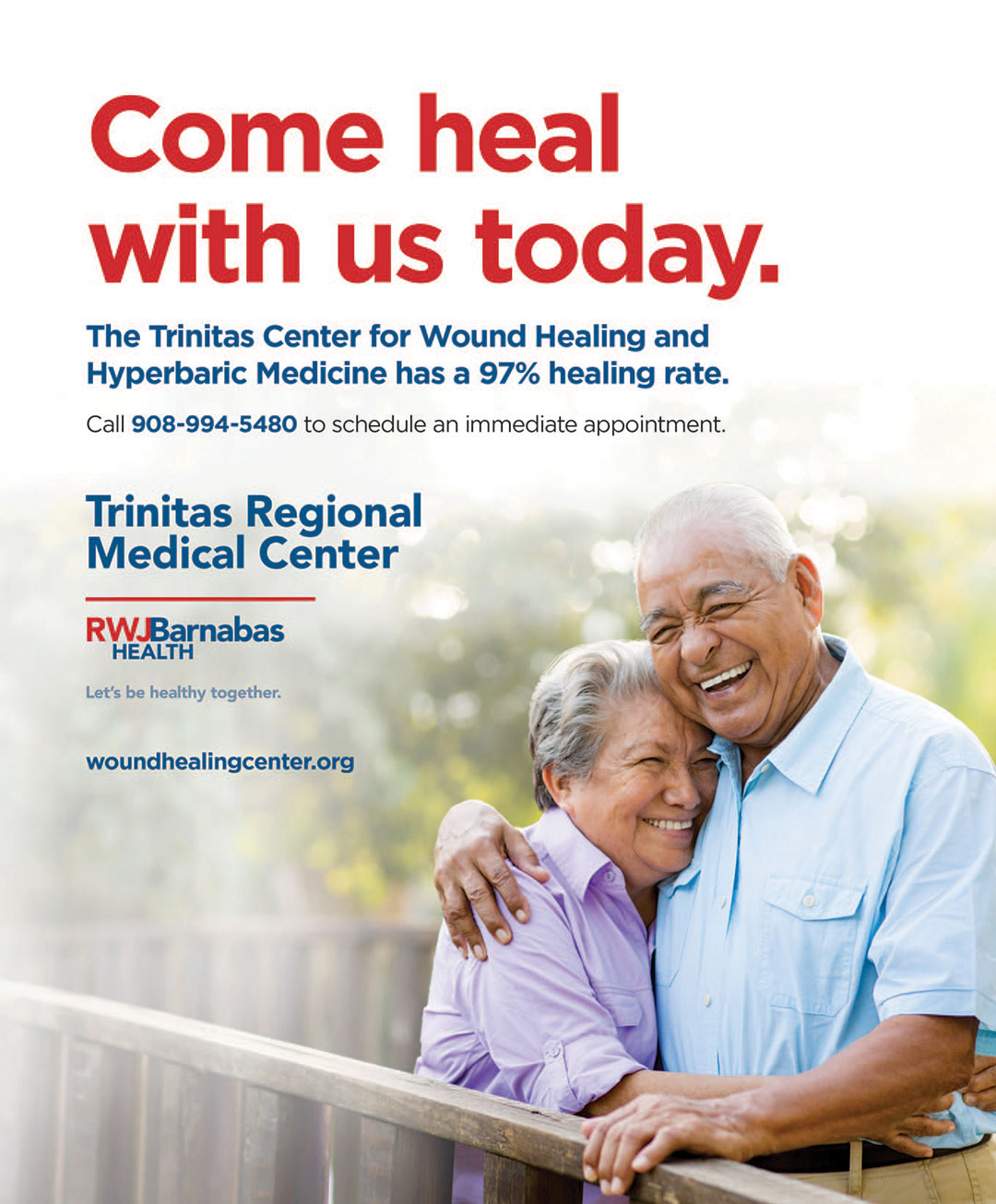 Another top player in the early days of tennis was Helen Homans. Growing up in Englewood, she sharpened her skills playing against her older brother, Shep, when she was a young teenager and he was an All-American football star at Princeton (and later a champion tennis player). Homans won the 1905 U.S. singles champion-ship and was a supremely talented doubles player. She married her frequent mixed doubles partner, Marshall McLean, and played at a high level well into her 50s.
Top-flight women's golf also got its start in the 1890s. For several years before that, New Jersey country clubs set aside certain days for their female members and created a set of tees that were closest to the hole for beginners, juniors and women (though to this day they are somewhat derogatorily known as "ladies" tees). The U.S. Women's Amateur Championship, which is the country's third-oldest golf tournament, began in 1895 and was held at the Morris County Golf Club in its second year, 1896. The club had been in operation only two years at that point, having been formed as America's first all-women golf club in 1894. In 1897, the competition moved to the Essex County Country Club in West Orange. Beatrix Hoyt, the granddaughter of Salmon P. Chase—who served as Secretary of the Treasury and Chief Justice of the Supreme Court during the Abraham Lincoln administration—won both tournaments.
The biggest name in women's golf in New Jersey during the 1920s and 1930s was Maureen Orcutt (below), who learned the game as a girl in Englewood. She was runner-up at the U.S. Women's Amateur in 1927 and won more than 50 titles during her career, including the U.S. Senior crown twice in the 1960s. Orcutt became just the second female sports-writer for The New York Times. In 1946, the former Olympic track star Babe Didrikson Zaharias helped women's professional golf get off the ground by founding the LPGA Tour. The U.S. Women's Open came to New Jersey for the first time in 1948 and Babe, age 37, cruised to the title by eight strokes. The tournament returned to New Jersey five more times between 1961 and 2017.
Run Camille Run
While golf and tennis were dominated by the upper crust in New Jersey during the early 20th century, other sports enabled elite athletes to show their stuff regardless of how well-off their families were. The first dual track meet for female athletes was held in 1903 in Montclair and Spalding's annual guide listed women's track and field records for the first time in 1904. As social attitudes changed about the value of vigorous exercise for young women, running, jumping and throwing competition became commonplace in New Jersey high schools during the first two decades of the 1900s (although male spectators were often barred from these events).
The 1920s are called the Golden Age of Sports in America and that was certainly true in New Jersey. Women's softball teams began springing up across the state and bowling became a popular women's sport after Prohibition kicked in. Prior to that, bowling alleys were allowed to serve alcohol and were basically sports bars for men. When the taps were shut off, bowling alleys courted women to make up for lost income. Competitive swimming also became a popular sport for women, especially along the Jersey Shore. Gertrude Ederle (above), who summered in Highlands, learned to fight off the strong currents of Sandy Hook Bay and developed the endurance she needed to become the first woman to swim the English Channel, in 1926.
For nearly two decades prior to the Second World War, New Jersey became a regional hub for men's and women's track and field events. The first great homegrown women's star was Camille Sabie (above), a teen prodigy whose name has, unfortunately, been lost to history. Sabie, a Newark girl, was so explosive in short sprints and hurdles that officials sometimes wondered if there was something wrong with their stopwatches. In 1922, she shattered the world record in the 100-yard hurdles twice in two different meets on back-to-back days. She was picked to compete on America's first international track team, in Paris, where she broke her own world record twice more, ran the anchor leg for the 440 relay squad and beat all comers in the broad jump. In the fall of 1922, she continued smashing records. At a meet in Newark's Weequahic Park, 25,000 people showed up to watch her equal the American record in the 100-yard dash and set new world records in the broad jump and 60-yard hurdles. Sabie retired from competition shortly before her 20th birthday and eventually became the beloved Phys. Ed. Teacher at her alma mater, East Side High School in Newark.
In 1923, Newark was selected as the site of the first Amateur Athletic Union (AAU) women's track and field championships. The meet was won by a team sponsored by Prudential Insurance. In 1931, the AAU championships were held in Newark again and, by the time they were done, a 19-year-old Texan had become a household name. Babe Didrikson (yes, the same "Babe" who would help establish the LPGA 15 years later) won the long jump, broke the U.S. record in the hurdles and won the baseball throw with a distance of 296 feet—a record that apparently still stands. Didrikson's time in the hurdles was so good that officials held up the meet to measure the track…and found that it was actually more than two feet too long.
Another early New Jersey track star was Paterson's Eleanor Egg, a sprinter who piled up more than 250 medals and trophies in the 1920s and '30s—but missed two Olympics due to unfortunately timed injuries. Mae Faggs, the first American woman to compete in three Olympics (1948, '52 and '56), was born in Mays Landing and grew up in Queens. Another transplanted New Jersey Olympian was Mary Decker-Slaney, who spent her early years in Hunterdon County before moving to the West Coast in the late-1960s.
Over the ensuing decades, Garden State high schools sent several track and field athletes to top college programs—a process that accelerated dramatically after Title IX legislation was passed. That paved the way for New Jersey Olympians like Joetta Clark of South Orange—who represented the U.S. in four Olympics—and her younger sister, Hazel. At the 2000 Olympic trials, Joetta, Hazel and sister-in-law Jearl Miles-Clark swept the top three spots in the 800 meters final—an all-sisters outcome we are unlikely to see again in any track event. This past summer, Sydney McLaughlin of Dunellen was the talk of the Olympics, setting a new world record in the 400-meter hurdles and also winning gold as a member of the 4 x 400 relay team. All are part of a continuum that stretches back nearly a century to the triumphs of Camille Sabie.
Playing Ball
The breakout sports stars of the 1920s and 1930s laid the foundation for the postwar boom in New Jersey of girls' and women's sports participation. Softball, swimming and basketball in particular took off. As mentioned earlier, softball was being played at a high level in the Garden State prior to the war years, particularly in Bergen and Hudson counties. In fact, several players in the All-American Girls Professional Baseball League (made famous in A League of Their Own) came from New Jersey, most notably Dolores Lee of Jersey City, who inspired the scene where Rosie O'Donnell throws two baseballs at the same time. After the AAGPL folded in the mid-1950s, several top stars joined the New Jersey-based Allington All-Stars, a barnstorming club that took on men's teams all over the country. Their star was Dottie Schroeder, who was played by Gina Davis in the movie. A generation later, girls were getting in on Little League action, starting with Maria Pepe, whose insistence on playing for her Hoboken team in 1972 opened the door to millions of girls who followed.
Women's hoops picked up steam in the 1950s and 1960s with the international success of AAU teams and became a full-blown phenomenon in New Jersey during the 1970s, thanks to a confluence of forces: the announcement that women's basketball would become an Olympic sport in 1976, the advent of Title IX, and the wondrous play of Carol Blazejowski (above). Blazejowski starred for Cranford High and then Montclair College, where she drew huge crowds not only at Montclair but also at Madison Square Garden. She later starred for the New Jersey Gems in the short-lived Women's Professional Basketball League. Sports Illustrated called her the most relentlessly exciting performer in the history of women's basketball. One of the co-captains of the aforementioned '76 Olympic team was Juliene Brazinski Simpson, who developed her skills as a point guard competing against the guys on the playgrounds of Elizabeth and later, in high school, for Benedictine Academy.
One of the early pioneers of women's basketball was Cathy Cowan of Egg Harbor. She attended West Chester College south of Philadelphia, which had a strong athletic program for women, and ended up being one of the top coaches in the nation during the 1970s. She married NBA referee Ed Rush and later ran basketball camps for girls. One of her counselors was Geno Auriemma, who went on to win multiple NCAA titles as head coach of the UConn Huskies. Another camp counselor was Cheryl Reeve of Washington Township, who coached the Minnesota Lynx to the WNBA title in 2011. The first president of the WNBA, it's worth noting, was Val Ackerman of Pennington, who starred in college for the University of Virginia. By the 1980s, New Jersey was producing some of the nation's top players, including Valerie Still of Camden, Adrienne Goodson of Bayonne and Anne Donovan of Ridgewood. Donovan won Olympic gold in 1984 and 1988 as a player, and then as head coach of Team USA in 2008. She also led the Seattle Storm to the WNBA championship in 2004.
New Jersey women began making waves in aquatic sports starting in the 1960s. Lesley Bush, who attended a school in Princeton without a swimming or diving team, found a home at a training center an hour north in Mountain Lakes and made the Olympic diving team in 1964 at age 16. When she stunned the experts by winning gold in Tokyo as a relative unknown in the platform competition, even her parents thought it might be a mistake. Princeton threw a parade for Bush upon her return and many of her classmates—who were let out of school for the day—had no idea it was that Lesley Bush they were going to see. Another teenage swimming prodigy was Ginny Duenkel (right) of West Orange, who also won gold at the 1964 Olympics. Neither her parents nor her coach could afford the airfare to Japan, so she went alone and demolished the world record in the 400-meter freestyle. An earlier gold medalist was Joan Spillane, who began her swimming career in Glen Ridge before moving to Houston. She was a member of the record-setting 1960 freestyle relay team. These swimmers set the stage for modern record-breakers and NCAA champions, including Olympic gold medalists Kelsi Worrell of Westampton Township and Rebecca Soni of Plainsboro.
In recent years, gymnastics has made its share of headlines in Garden State newspapers, and there are dozens of first-rate gyms here to get young girls started in the sport. Laurie Hernandez of Old Bridge had something to do with that. She surprised many experts when she finished second behind Simone Biles at the 2016 Olympic Trials, and then won silver in Rio on the balance beam (with Biles taking the bronze). Hernandez also helped the American team win the all-around, becoming the first person born in the 21st century to win Olympic gold. She was the latest star in a Garden State gymnastics tradition that stretched back to the Swiss and German turnvereins of the early 1900s. Along the way, New Jersey produced several elite-level gymnasts, including Irma "Chip" Haubold of Union City (a 1936 Olympian along with her husband, Frank) Helen Schifano of East Orange—America's top competitor during the 1940s—Roxanne Pierce (right) of Springfield, Alyssa Beckerman of Middletown and Kristen Maloney, who began her career in Hackettstown before moving to Pennsylvania.
There is seemingly no end to the sports that have been impacted by New Jersey women on the national and international levels. They include figure skating, skiing, hockey, cycling, rowing, fencing, bowling, lacrosse, field hockey, all manner of equestrian sports and even professional wrestling. Unfortunately, magazines being what they are, there is only so much one can squeeze in so many pages. The question of who sowed the seeds of women's sports culture in New Jersey is one that deserves deeper dives and a much more comprehensive answer.
Honestly, you could write a book about it.