by Christine Gibbs
When it comes to hands and shoulders, Dr. Richard Mackessy connects the dots every day.
Dr. Richard P. Mackessy, a board-certified microsurgeon, ranks among the region's preeminent "hand guys." Which is why he loves to talk about…shoulders. "The shoulder is the pivotal joint to the hands, so pardon the pun," he smiles, "but they do go hand-in-hand." Indeed, much of Dr. Mackessy's practice actually involves shoulder issues.
And, not surprisingly, most of his shoulder surgeries involve the rotator cuff. That being said, he has also performed more extensive shoulder surgery, mainly in the 60 to 65 age group.
Yet, at the end of the day, Dr. Mackessy is a board-certified hand surgeon, and that is where his passion lies.
Carpal tunnel issues predominate, especially among his patients in their 40s. Fortunately, he points out, they usually present with trauma requiring physical therapy before surgery even becomes an option. Their complaints range from difficulty opening a jar of peanut butter, to grasping a tough-to-turn doorknob, to extracting a stubborn car key. His professional advice to these patients?
"Get a special kitchen wrench for the jar situation, leave the door open, and get a car with a pushbutton start."
Dr. Mackessy chose to focus on hands because that was a popular area when the time came to pick an orthopaedic subspecialty. More importantly, he felt that hands represented an opportunity to focus on microvascular techniques, thereby broadening his surgical skill set. In recent years, those techniques have been accompanied by technological leaps in surgical science.
For example, he cites Dupuytrens Disease, a seriously debilitating genetic contracture of the fingers. What used to require invasive surgery—followed by three to four months of rehab—has now been replaced by a single injection of Ziaphlex to dissolve scar tissue, with a mere two to four weeks of physical therapy. Another advance is the development of specialized plates that result in minimal impact on the patient's daily activities for injuries such as a distal radius fracture (aka a broken wrist). And recently, a man in Denmark received a hand prosthesis that has enabled him to actually "feel" the items he touches.
In the area of shoulder repair, months of post-op recovery and cumbersome external fixators (such as casts and splints) are no longer required. Rotator cuff surgery is now arthroscopic and, in the extreme, reverse total shoulder replacements are available, much like those for knees and hips.
In analyzing his patients further, Dr. Mackessy says the younger ones typically show up after a sports-related injury and lean toward rehab. The over-35 group is ready for whatever state-of-the-art surgical solution is available to quickly solve a problem. Women, who outnumber his men patients, are typically more circumspect and weigh their options more carefully. Why so many female patients? "They just take better care of themselves," he believes.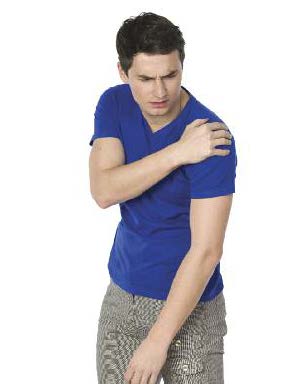 Editors Note: Chris Gibbs pulled this assignment because she has a long history with carpal tunnel syndrome. In other words, it's personal. Is the computer, she asked, the culprit in the rise in cases? Dr. Mackessy says the jury is still out on that connection. The same goes for texting and thumb issues. Instead he is convinced that almost everyone will suffer from some degree of rotator cuff or carpal or other hand damage once they reach a certain age—through the normal wear and tear of everyday life.