by Erin Avery
Junior year doesn't have to be a scorcher.
For college-bound high school students (and their parents), getting junior year right promises a lifetime of rewards. Messing it up can lead to frustration, acrimony and an endless string of woulda's, coulda's, shoulda's and what-if's. Which makes you wonder: Why is it that most college counselors don't have a formal sit-down with kids until March or April of their junior year? That puts families in the unenviable position of learning the process while doing the process.
That's the educational equivalent of diffusing a bomb while reading the manufacturer's instruction manual for the first time.
In the spirit of summer, I would encourage young people and their families making the transition from sophomore to junior year to start embracing SPF. No, not the sun protection SPF—Student Proactive Factor. It's a six-step process for juniors that should start right about now, but for younger students it can definitely begin earlier..
It'll be a day at the beach if your rising junior…
Improves overall GPA by two clicks.
It's now or never.  Colleges look for an "up" trend and as a parent you can help by encouraging your child to draft a mission statement for junior year. Every academic, social and extracurricular decision from that point forward should be weighed against this goal. Keeping their eyes on the prize will reduce the chance of derailment.
Begins connecting with admissions representatives at top-choice colleges.
Pick the schools you like and get on their radar. Parents can assist by transporting their child to at least one college fair and then taking a back seat. Shadow your child but refrain from speaking at all. This often-excruciating exercise sends the clear message that it is the student's process, not the parents'.
Makes something better at school or in the community.
Colleges aren't looking for applicants who try to reinvent the wheel; just make a better mousetrap. Prompt your child to identify two or three aspects that they like about their school setting and two or three opportunities for positive change outside school. Then, the student is encouraged to choose area of need and respond to it with the leadership of love.
Campus Visits
If your kid's begun Driver's Ed before you've visited a college campus, then slow down and back up!Somehow, everything accelerates when students become independently mobile. Go online, buy a college guide, ask around—just pick schools that seem to represent the light at the end of the tunnel and make a day trip or two. You'll be hearing a lot of pitches from admissions officers over the next 12 to 15 months, and each will make his or her school sound great. Learn to listen between the lines, and get comfortable walking around college campuses. Strength: Zinc Oxide
Student Buy-In
When you have skin in the game, there is more personal accountability. Tell your child what college costs, and how much debt you are likely to incur during the course of their education. Even if you are a "full-pay" family, consider saddling your child with a small student loan. This may help focus your daughter or son on getting serious about the process now. Besides, there's no time like the present to start providing kids with life lessons about their future of financial autonomy. Strength: SPF 10
Get Acquainted and Organized
Explore and understand fully the processes in place at your school. Remember that, regardless of whether you work with an outside educational consultant, collaborating with your school-based guidance counselor is vitally important. Ask about how to request transcripts, how much lead time is necessary, the protocol for teacher recommendations, etc. While you're at it, remember that, in this process, the squeaky wheel almost always gets the grease. So try to get a read on how much squeaking you'll need to do to get the grease you desire in the year ahead.   Strength: SPF 15
Your kid will look like a lobster if he or she…
Be vigilant regarding behavior that may look like typical teen-aged "ball-dropping" but can actually be deliberate self-sabotage. It's a self-fulfilling prophecy stemming from students' internalization that they are not worthy of enjoying success. Drawing on the personality development research of Stanford professor Dr. Carol Dweck, parents can make enormous strides by taking praise of intelligence out of their vocabulary and instead, praising their children for their diligent work ethic. This will encourage students to feel worthy of achievement and simultaneously less afraid of vulnerability, risk-taking and comfort-zone transcending in the learning arena.
Tries to outsmart the teachers.
Teens, especially those of a precocious nature, may believe that they are in no need of growing the bonds of the teacher-student relationship. However, it is precisely that seeking-out of a mentor—and the act of asking for advice and extra help—that can enlist a champion of a student's admission cause. Encourage the growth and healthy development of advisor relationships. Reinforce to your teen that it takes a village. Or remind them of the Wonder Pets!wisdom: What's gonna work? Teamwork!
Fails to understand cause and effect.
High school students do not have fully developed frontal lobes of their brains. Period. This process of development helps us link choices with natural consequences, i.e., "If I run this red light, likely it will only affect me, but nothing is going to happen anyway." As a result of this perspective, adolescents can make short-term decisions that may result in troublesome long-term consequences. Add any illegal substance, and the effects are exponentially skewed. As a parent, you need to send a strong and consistent message of a zero-tolerance policy for drugs, alcohol and internet pornography. The effects on the developing brain have been amply documented. Be prepared to provide your young adults with fac
ts and stats. This is an information generation and good data trumps cautionary tales.
Don't End Summers Empty-Handed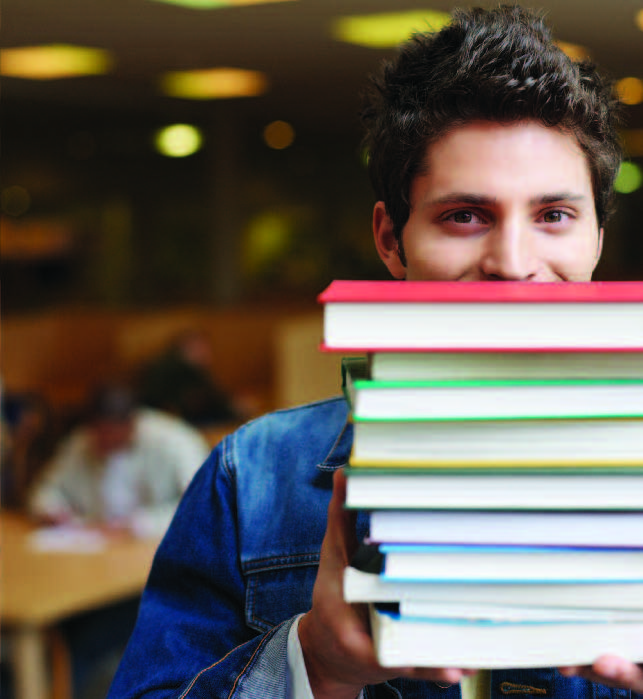 Encourage your child to be productive, be adventurous, be courageous, grow a passion, plan for consistency of theme in involvements, explore career paths and possible topics for academic majors and undergraduate programs through shadowing, internships, work or study and academic research. Strength: SPF 20
Reverse-Engineer Your Application
As hindsight is 20/20, backwards-plan as much as possible. Your child might ask questions such as: What level of math or language do I desire to be taking by senior year? What clubs will provide opportunities to take on meaningful leadership by the second half of my high school career? Who will be willing to champion me in my recommendation letters? What story do I want to be able to tell colleges about myself, and how I have stewarded my talents? Strength: SPF 30
GPA and Course Selection: Quality vs. Quantity
When evaluating grade point average, colleges look at whether students have taken on the most challenging courses at their schools. So get involved and be deliberate when picking courses. Be sensitized to strengths and areas of developing expertise, defer to challenge and rigor in almost every case. Also, inquire about teachers' legacies at the school—who goes the extra mile and who's phoning it in? Begin to grow strong adult mentor relationships and become the most interesting you possible. Remember, its' more about skill-set acquisition and exposure than volume. Strength: SPF 50 EDGE
Editors Note: Erin Avery runs Avery Educational Resources, an independent educational consulting practice. The company holds a popular College Application Boot Camp (August 6-9 on the Jersey Shore), where rising seniors complete their common application, personal statement and activity essay before senior year and fall athletic seasons begin. For families with summer homes in the Metro area, the company also offers Bespoke Boot Camp on-location. For more info, log onto averyeducation.com.