by Sarah Rossbach
A Pitch for Perennials 
By Sarah Rossbach
When I moved into our present home, we had no garden—and two small children. I hired a sympathetic landscaper who, seeing me juggle (not literally) my baby and toddler, designed a small, manageable garden. She planted perennial flowers that reminded me of special people and places in my life: peonies for China, my area of study, camellia bushes for my Southern mother, and agapanthus for the South of France.  My children are all grown and the garden has evolved. Every year, the camellias and (now prize-winning) peonies re-bloomed with no help from me, while the agapanthus, unaccustomed to cold New Jersey winters, behaved as an annual, never to reappear. Which may lead one to wonder: Why purchase and plant annual flowers each year, when perennials—as their name suggests—are a "forever" investment in time, toil and money?
As plants die and lie fallow, fall and winter are excellent times to plan gardening improvements to make in the spring. In fact, you can start planting late into the fall. For example, deer-resistant daffodil bulbs are available at your local plant nursery or in flower catalogues and, once planted, will delight you this spring and future springs with their colorful, fragrant blooms. The best way to learn about perennials is to peruse perennial books, visit your local plant nursery or locate a nearby garden club. When planning my first front yard garden, my landscaper and I first selected some evergreen bushes to create the bones of the garden. That way there was color all year round.
According to Liz Richart, the perennial expert at The Farm at Green Village in Morris County, there are several basic considerations when planning a perennial garden. How much sun does the planting area receive and is it morning, afternoon, or all-day sun? Can the area be irrigated? Are there deer in your neighborhood? How much maintenance time will you be able to devote to your garden? She recommends checking out reliable, unbiased websites for local (Zones 5 and 6) botanical gardens and research universities. 
"Bulbs can extend the bloom time of the garden," Richart says. "Snow drops bloom very early in the year and can emerge through light snow cover. Other reliable spring bulbs include squill and daffodils. Plant spring bulbs in November in clumps with the pointed end up for beautiful spring flowers. They usually require well-drained soil and full sun during their growing season. The depth of the bulbs should be about three times the length of the bulb." 
I was relieved when she didn't suggest tulips. From my tortured experience, the tulip bulbs that hungry squirrels don't abscond with right after I plant them survive only to be early spring morsels devoured by deer just before they fully bloom. I can vouch for daffodils' fortitude and longevity, as they re-bloom and proliferate every spring. I have ordered mine online from various catalogues.
Richart adds that perennial gardeners also should cultivate patience to fully enjoy the fruits of their labors. "Plants can take two to three years to fully reach their stride," she maintains. "There is an old garden adage referring to establishing plants in the garden: Sleep, Creep, Leap is basically what a gardener can expect in the first few years."  In terms of fertilizing the plants, amending the garden soil is a key to helping them mature to full capacity. Adding a planting mix of compost and peat moss will greatly improve the performance of perennials. "The roots need a good base to fully develop in order to grow a fully mature and healthy plant," Richart explains. 
Dave Williams of Williams Nursery in Westfield advises using a base of established plants—such as rhododendrons, evergreen azaleas and boxwoods—as a backdrop for planting perennials. Selecting the plants then becomes all the fun.
For early interest, he recommends planting hellebores. "They bloom in February and last for months," Williams says. "They have the huge advantage of being deer-resistant and now come in a large variety of colors—white, pink and reds."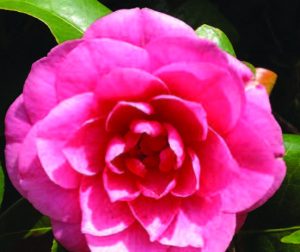 Thinking about easy-to-care-for perennials, Williams suggests mountain pinks phlox. "They are no-brainers," he says. "No one ever kills them. You can plant them as three-to four-inch ground cover and they grow; you can just forget about it." 
Williams also says a recently introduced type of lavender called Phenomenal grows amazingly well with little upkeep, and you can cut the flowers to provide a lovely scent and visual interest. While any nursery owner could go on forever about flowers, two other perennials he mentioned as not only easy to grow, but which help pollinators (such as birds, bees and butterflies that help plants reproduce) were coneflowers and milkweed. 
Williams, whose hobby is salsa dancing, recommends the Sombrero Series of coneflower. "Salsa Red in the Sombrero Series is a compact coneflower that attracts butterflies like crazy," he says. "And milkweed is getting a lot of press. Before I planted milkweed, I had limited monarch butterflies, which are endangered. With milkweed this year, I had monarchs in the garden daily for three weeks."
A final note on this plug for perennials, aka the gift(s) that keep giving. I am by no means dissing annuals. A landscape designer friend, who gives an August cocktail party themed around her stunning Casa Blanca white lilies, always fills in the visual holes in her beautiful garden by planting huge pots of impatiens. Annuals such as stock, zinnias, angelonia, sunflowers and sweet pea create great cutting gardens that provide beautiful material for floral arrangements all summer long. 
Alas, that's a story for another day. 
PERENNIAL PRO
While most perennial planting is (or can be) a do-it-yourself project, some things are best left to the professionals. According to Paul Martoccia of Martoccia Landscape Services in Watchung, once you get into trees and shrubs, that's a good time to bring in a pro. 
"Something that's very important to understand when you get into more significant plantings is the role a landscape professional can play," he says. "A lot of people are tempted to buy cheap plants in big box stores, and are unhappy down the road with the results. We only deal with long-established wholesale nurseries that have quality material. I'll actually hand-select the plants, especially with specimen plants, and even bring the client along with me."
Martoccia says that people thinking about perennials often overlook shrubs with all-year interest, which extend the garden's appeal through the winter. For instance, ornamental grasses such as miscanthus (below) grow to four feet tall and four feet wide in a season or two. Martoccia also likes red twig and yellow twig dogwood: "Their colorful stems get brighter in late winter going into spring."
"Crepe myrtle offer exceptional bang for the buck," he adds. "They come in many different varieties and colors, and bloom into fall. They offer a lot of winter interest and the overall structure of the plant is great to look at all year."
BANG FOR THE BUCK
These perennials deliver great color and interest year in and year out:
Salvia

Coneflowers

Sedum

Daylilly

Shasta Daisy

Hosta

Heuchera

Coreopsis

Hellebore

Catmint

Knock Out Rose

Drift Rose