by Christine Gibbs
Great Toys for Grown-Up Girls & Boys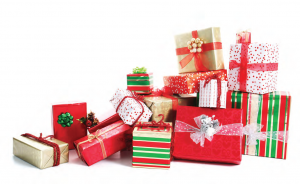 You may be too old to fire off a letter to Santa, but that's no reason for the kid in you to let the holidays pass without making a decent wish list. From old games to new electronics, there's something out there to please even the most discerning inner child. May your season be joy filled…and toy filled!
CHRISTMAS PAST Ask anyone older than 30-something to name their all-time favorite game. The across-the-board answer: Monopoly, the ultimate Boardwalk Empire. The game we remember has undergone a serious makeover as the Monopoly Revolution ($35 at your local Target), which upgrades the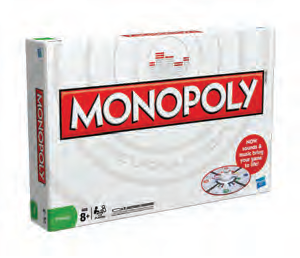 staid old board with sound effects and credit cards instead of cash. Buying houses you can't afford in real life is fun! History's happiest accident—the Slinky— has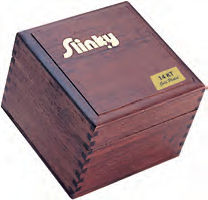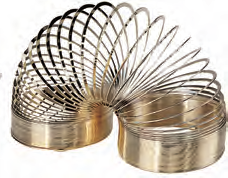 returned to the family staircase in a 14- karat, gold-plated-brass 55th Anniversary Edition ($100 at Buy.com). According to legend, the discovery that the spring could "walk" was completely serendipitous. The rest is history, with more than 300 million sold and still counting. Another beloved blast from the past is the Rubiks Cube, now available in a glitzy high-tech Rubiks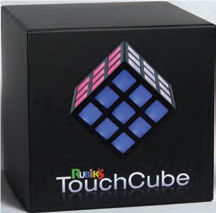 TouchCube version (on amazon.com for about $70). Nostalgia is also available in book form. The Official Preppy Handbook, that iconic, tongue-in-cheek treatise on the WASP-y culture of the 1980s, finally has its longa waited sequel. One of the original authors has taken another satirical look at the "new old guard" in True Prep: It's a Whole New World.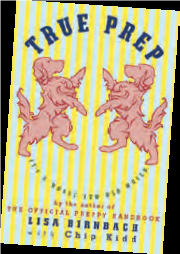 Buy it in hardcover at your local brick-and-mortar bookseller, or go for the preppier Kindle or iPad editions.
CHRISTMAS PRESENT An unfortunate reality of being a self-indulgent grown-up is that fitness and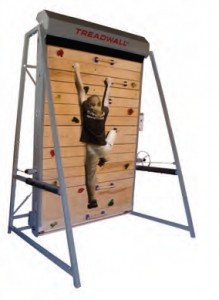 exercise equipment often migrates onto our holiday wish lists. If you think walking (or even running) is for wimps—and can put off that new car purchase for another year—then you might want to trade in your treadmill for a Treadwall, a motorless rotating climbing wall that moves by body weight alone. The good news is you are never more than 1-2 feet off the floor. The bad news is that this will set you back about $10,000 (a KidWall version is less). Check it out at uniquefit1.com or call around to some climber-friendly gyms. If work intrudes on your workout, then consider equipping your home office with a Gaiam BalanceBall Chair (on Amazon.com for about $80).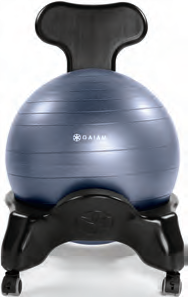 Chiropractically engineered, the chair continues working those core muscles even if you sit at your desk for hours. You're basically buying the chair's framework; the rest is BYOB (Bring Your Own Ball). It's the same balance ball you use in your workout routines. Need to exercise on the road? You'll have no more excuses away from home thanks to the Tumi Travel Fitness Trainer. It's equipped with a pedometer, heart rate monitor, stopwatch, MP3 player and FM radio. Look for it at the Tumi store in the Short Hills Mall (or online at tumi.com) for about $165. Masochism comes in myriad forms, not all of which involve calorie burning workouts. Golf leaps to mind. Feeling the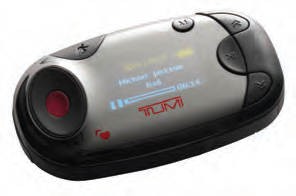 burn in this sport mostly happens between the ears. If greens are what get you blue, then consider the Laser Alignment Putting Trainer, which uses a laser beam to tell you when your putt is perfect— before you even touch the ball. Look for it online at hammacher.com for $329.95.
CHRISTMAS FUTURE If racing ahead of the pack gets you in the holiday spirit, then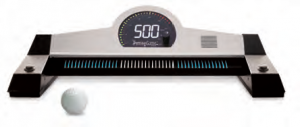 you'll be happy to hear that the toys of tomorrow are here today. For instance, you can actually carry around a computer in a pen with the LiveScribe Echo Smartpen. It captures everything you hear, write or say and delivers it with just a tap of the pen ($170 for 4GB and $200 for

8 GB versions at livescribe.com; also at Target). Or treat yourself to a Gyration Air Mouse, which controls apps on your computer, TV or DVD player with a wave of your hand ($70 and up at amazon.com or compusa.com). Gadget gals are turning cartwheels over the latest Flip Video Cams.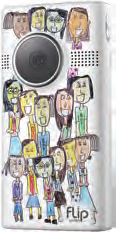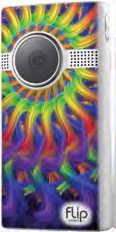 Their fetching case artwork belies their impressive HD video capabilities, with up to two hours of record time ($150 to $230). Best to go direct to theflip.com, where you can even upload your own photo for a personalized one-of-a-kind camera. If your final wish for 2010 (or final wish, period) is to careen down a snow-covered slope at 70 mph, then you'll want to invest in an Airboard. Think of these Swiss-engineered inflatables as really Felixible Flyers. Popular for years in Europe, the Airboard has just begun appearing on American mountainsides. You may want to rent before you buy (they sell for $200 to $630 at airboard.com), and probably review your insurance policy. If your thrill-seeking tends to be a bit less public, then the Spy Net Secret Mission Video Watch may be more your speed. It's a 21st Century take on those old decoder rings buried at the bottom of cereal boxes. It can audio record for 3 hours, video record for 20 minutes, and take still photos with a snake cam that lets you see around corners ($50 at jakks.com and also carried by Kmart).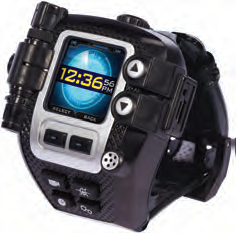 Editor's Note: Chris Gibbs is the brains behind EDGE's "It's A Gift" section. She's been waiting all year to do this story!