by Dan Brickley
There's no trick to taming Botanicals

The icecaps are melting. Wildfires, floods and mudslides dominate the news cycle. The hurricane season is underway. The message is clear: when you trifle with Mother Nature, you do so at your own risk. Lest we forget, she does have her softer, smoother side. Indeed, nothing is more soothing, luxurious, and au courant than embracing botanicals. Indeed, if you know your way around the garden, so to speak, you can put away those space-aged polymers this season and make a triumphant return to nature. Before doing so, keep in mind that not every "botanical" product is worth its weight in aloe. The real-deal botanicals are amped-up, streamlined, and perfected to a T (as in "Tzone"). The following summertime beauty essentials are among the precious few that take natural ingredients to new heights—a place where underground earthiness meets top-shelf luxury. Firstly, let's clear our palette.

REN'S GLYCOLACTIC SKIN RENEWAL PEEL MASK ($55 / 1.7 oz.) is a potent bioactive complex that reduces fine lines and improves tone and firmness. This treatment safely and effectively resurfaces the skin without causing irritation. Its four-fruit-acidcomplex (lactic, glycolic, tartaric and citric) and papain enzyme create a gentle-yet-potent exfoliating action, which leaves skin glowing once again. In addition to its obvious aesthetic benefits, Ren's Peel Mask doesn't include synthetic fragrances, silicones, synthetic dyes, or petrochemicals, which add a caustic element to an already somewhat harsh treatment. This mask is particularly recommended for congested and mature skin. It works well on post-acne scarring and sundamaged skin. Of course, since it's a peel, sensitive skin types should be slightly cautious. Now that we've got ourselves a fresh canvas, nothing's more vital to healthy looking skin than hydration. But, don't be fooled—just because a night cream boasts an olive in the title, doesn't mean it's all natural! Several big-name labs throw in shoddy synthetic fragrances but leave out the nourishing organ ics.
Luckily, in the case of OLE HENRIKSEN'S THREE LITTLE WONDERS, you're naturally covered, thrice-fold. This triad of products (sold together for an unheard of $70) features the award-winning Truth Serum-Collagen Booster, Sheer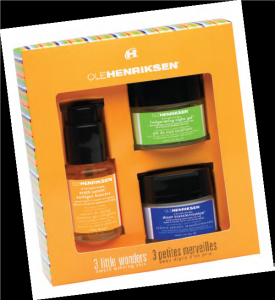 Transformation-Renewing Creme, and Invigorating Night Gel-Firming Treatment. The payoff is truly amazing. Each formulation is oil-free, light in texture, firming, pore-tightening, and promotes uniform pigmentation. Remarkably, this trio is also free of carcinogenic parabens, sulfates, and triclosan. My next recommendation has long been a staple among beauty industry professionals; its natural botanical composition has always taken a backseat to its unbelievable simplistic fine quality.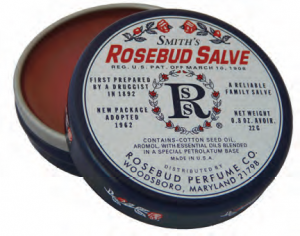 Every girl needs a sweet vernal lip pigment to complement the renewal of dewy skin, which is why ROSEBUD PERFUME's lip balms and salves are an absolute essential for anyone who plans to be kissed this summer. Touched ever so slightly with the faintest of pink hues (listed here from lightest to darkest), Smith's Strawberry Lip Balm, Rosebud Salve, and Minted Rose Lip Balms are masterful (and at a price of $6/.8 oz., they're worth exploring, guilt-free). Each of Rosebud's products tastes and smells delicious, is free of any and all synthetic additives, and maintains the company's long-standing policy of no animal testing.
When it comes to organic powders, blushes, and foundations, nobody can hold a candle to BARE ESCENTUALS. Comprised predominantly of all-natural crushed mineral content—and made without preservatives, fragrances, or other skin irritants—Bare Escentuals' makeup looks like powder but feels like a cream, giving skin a healthy glow. Bare Minerals Blushes ($18/.03 oz.) are available in an array of colors and give a healthy tone that looks natural because, well, it is. Truth be told, the entire line is worth looking into. Bare Escentuals products are completely botanical and ideal for all skin types, including more sensitive complexions—and even those with problem-prone skin. Finally, what summer fling would be complete without a bit of lingering love in the air?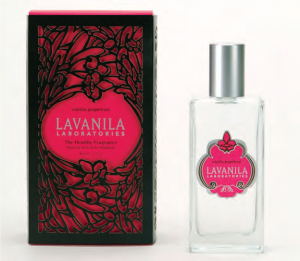 LAVANILA LABORATORIES' VANILLA GRAPEFRUIT fragrance ($56/1.7 oz.) is flirty frivolity incarnate—a luscious concoction of sparkling grapefruit, fresh lime and warm cedarwood, softened in a base of rich Madagascar vanilla. Can you say Yum? Lavanila combines pure essential oils with active botanicals for natural fragrances that are fresh, clean, and contain two super antioxidants, goji berry and kakadu plum. This summer, what could be better than embracing an earthier, more natural inner beauty? Mother Nature may like to play rough, but it's her softer side that will keep you looking and feeling flawless from season to season. I highly recommend adding some of these botanicals to your regimen. They're sure to give you the look, feel and glow of summer all season long. EDGE   
 Editor's Note: Dan Brickley is a fashion, beauty and grooming consultant. He hosted TLC's A Makeover Story.