News, views and insights on maintaining a healthy edge.
Brown Bagging It
Is your child's packed lunch getting the job done? A recent report by the Boston Nutrition Obesity Research Center and the National Institutes of Health suggests that it may not. Only 27 percent of lunches brought to school by the 3rd and 4th graders in the study satisfy minimum standards of one ounce of protein, a half-cup of fruit or vegetables, a half-cup of grains and a cup of milk. What's interesting about these numbers is that the study focused primarily on upper-income families with college-educated parents. In this case, poor food choices are not a function of affluence or education. Among the suggestions nutrition experts offer are packing the lunch the night before, when there is less of a time crunch, and a dedicated section of your fridge for school lunch ingredients.
Is Obesity the New Normal?
With all the talk of stemming America's childhood obesity epidemic, one crucial component has actually gone underreported: the failure of parents to recognize that their child has a weight problem. A 2014 study published in Pediatrics revealed that the percentage of parents who believe their child is "about the right weight" has risen considerably compared to the previous generation—despite irrefutable evidence to the contrary. Parents of girls in a n earlier study (1988 to 1994) said their kids were about the right weight, as opposed to 78 percent of current parents. The increase was not as dramatic for boys (78 percent to 83 percent). However, 37 percent of parents of obese boys said their weight was about right. These numbers worry researchers because children are less likely to lose weight if their parents don't see a problem. One contributing factor may be that the percentage of obese adults is double the number of obese children.
Deep 6 BPA
Despite the fact the FDA has declared Biphenol A (BPA) to be safe, mounting concern about its long-term effects on the brains and behavior of young children has many parents opting to be safe rather than sorry. "Technology has given us many advances in the food and beverage industry," says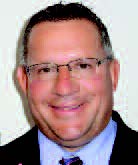 Dr. Kevin Lukenda of Trinitas Regional Medical Center. "Responsible parents need to stay on top of—and be aware of—the possible downside of these conveniences. We need to always remind ourselves that certain products may make our lives easier…but need to know which of these advances can be a risk to our health."
BPA is an industrial chemical used to create rigid plastic products—including food and beverage containers, as well as some dental sealants and register receipts.  A number of studies are under way, but until their results are in, here are some basic precautions parents can take:
Never microwave in plastic containers.
Get rid of any container marked with a #7 or marked PC.
Store food in glass, ceramic or steel containers instead of plastic.
Cut down on processed food purchases at the grocery store—most come in plastic packaging.
Bring your own bags to the store. California recently banned plastic ones. New Jersey should, too.
E-Lim-I-Nate the Negative
A recent study conducted at Carnegie Mellon University found that too many negative social interactions can trigger bouts of inflammation that overwhelm a person's adaptive system and lead to hypertension in older adults. The study (which focused on subjects 50 and older) defined these interactions as involving excessive demands, criticism, disappointment, or other unpleasantness with partners, children, family members, and friends. The effects appear to be more serious among individuals between 51 and 64, and among women in general. One way to manage these situations—besides avoiding them, if possible—is to practice stress-management techniques, including paced breathing and meditation. "The research coming from Carnegie Mellon indicating that unpleasant or demanding interpersonal encounters increase hypertension risk among older adults should come as no surprise to any of us," points out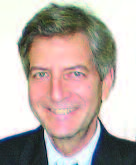 Rodger Goddard, PhD, Chief Psychologist and Director of Wellness Management Services at Trinitas. Dr. Goddard adds that controlling stress should be very high on one's priority list. "We cannot become monks and live in a cave in the mountains, so we need to deal productively with what is in our lives," he says. Stress management involves using both passive and active tools and skills.  Passive skills involve improving the capacity to calm our body and muscles down all throughout the day, and involve deep-breathing, stretching, muscle softening and self-calming thoughts all day long. Active skills involves using:
Tough Thinking to fight against and banish our negative worries and emotions
PIPS (Problem Identification Problem Solving) to dwell on the solutions to our difficulties and not on the problems
Radical Self-Support to build social skills, avoid the negative interactions cited in the study, nurture ourselves, resolve conflict and get our need for love and support filled
Your Germs, My Germs
The next time you check into a hotel or motel and start thinking about all the icky-sticky bacteria you're being exposed to, consider this: Within 24 hours of check-in, that room will be microbiologically identical to your home. According to the recently released Home Microbiome Study by the Argonne National Lab in Chicago, the bacteria you carry with you does a remarkable job wiping out whatever the previous occupant left behind. "Those who travel regularly, or even just occasionally, tend to be very suspicious of their environment when they check into a hotel, whether it's in Des Moines or Dubai," observes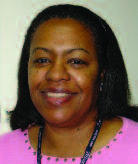 Michelle Gillis-Harry, RN, MPH, CIC, Director of Infection Prevention and Control at Trinitas. "By using a sanitizing spray or a disinfectant wipe that kills germs, you create a line of defense against germs that others leave behind. But, based on the findings of this study, as you close the hotel door behind you, you're leaving your own unique microbial imprint. Simply put, we all leave our mark on the places we live, visit, work or play. It's part of being human and living within the complex environment we call the Earth." The true potential of the Chicago study (and others in the works) may be in forensics, since microbiological evidence left by humans may be more useful than fingerprints.
Trinitas Joins Elite Group of Palliative Care Programs
Earlier this year, Trinitas received the Joint Commission's Advanced Certification status for its Palliative Care Program, becoming just the fifth medical center in New Jersey to attain this distinction. TRMC's multidisciplinary team—which includes medical specialists, nurses, pain management specialists, chaplains, social workers respiratory/physical/speech therapists and nutritionists—was singled out for having demonstrated exceptional patient- and family-centered care, optimizing the quality of life for patients with serious illness. Gary S. Horan, President and Chief Executive Officer, praised the work of the team, noting that their commitment to achieving the Advanced Palliative Care Certification was "a tribute to their dedication to these patients and families who need this highly specialized compassionate care. "According to Valerie Ramsberger, RN, MSN, ACHP—who initiated, developed and directed the Palliative Care Program—in recent years, palliative care has become a specialty that melds the unique skills of a broad spectrum of healthcare professionals dedicated to relieving pain and other symptoms in the most challenging of circumstances. Ramsberger (at center, above), who recently retired as Director of Palliative Care at Trinitas, began the qualifying process more than three years ago by participating in collaborative activities with the Greater New York Hospital Association (GNYHA), Institute for Healthcare Improvement (IHI), and the New Jersey Hospital Association. Geraldine "Magie" Cruz, RN, MSN, CCRN—an ICU staff