News, views and insights on maintaining a healthy edge.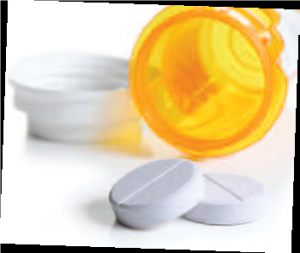 Painkiller Overdoses Spiking Among Women A new report from the Centers for Disease Control offers some eye-opening facts on the abuse of painkillers among women. Since 1999, the number of women who have died from a painkiller overdose has increased by a factor of four. "Mothers, wives, sisters, and daughters are dying at rates that we have never seen before," says Dr. Thomas Frieden, Director of the CDC. Among the more alarming aspects of the report are: 1) On average, 18 women die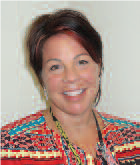 from painkiller overdoses in the U.S. every day; 2) More women die from prescription drug overdoses than from car accidents; 3) Some 50,000 women between the ages of 25 and 34 will be taken to U.S. emergency rooms as a result of painkiller overdoses this year. In its report, the CDC recommended that healthcare providers exercise greater caution when prescribing prescription medications—and suggested that states and the federal government could turn this trend around by doing a better job educating women on the dangers of prescription painkillers. "We are seeing an increase in the numbers of women and young people presenting in the emergency room with prescription pain and anxiety medications—many of whom have legitimate prescriptions for a physical or mental health disorder, and others who are accessing prescription meds from others or on the street," Lisa Dressner confirms. Dressner is Program Director of TRMC's Psychiatric Emergency Services. "Too often, alternatives to these highly addictive medications are not explored, and primary care or pain management doctors may not fully assess someone's potential or history of substance abuse." There is an urgent need, she adds, for more education to consumers around the potential for addiction to commonly prescribed pain meds, and medications for problems related to anxiety or sleep, so that risk for abuse of these medications, and increased depression, withdrawal and suicidality is minimized.
Lisa Dressner Program Director of TRMC's Psychiatric Emergency Services 908.994.7152
 Good News on HPV Virus Michele Bachman can rest easy. The HPV vaccine does not make young women "mentally retarded." In fact, according to a report released by the Centers for Disease Control in June, the prevalence of Human Papilloma Virus (HPV) infections has been cut in half since 2006. The Journal of Infectious Diseases reported that researchers were surprised by this result—not because of the vaccine's effectiveness, but because the rate of vaccination in the U.S. lags far behind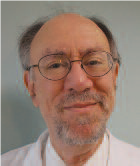 other developed countries. Only a third of American girls have been fully vaccinated; in other countries (including Rwanda!) the rate is closer to 80 percent. HPV causes 19,000 cases of cancer among women in the U.S. each year. It also accounts for 8,000 cases in men, a statistic brought to light by actor Michael Douglas, whose throat cancer was identified as being HPV-related. "The study showed that less than four years later the prevalence of the vaccine strains among young women aged 14–19 years had fallen by 56%," points out Dr. William Farrer, Associate Program Director and Associate Professor of Medicine of the Seton Hall University School of Health and Medical Sciences at TRMC. "This was despite the fact that in 2010, only 32% of 13–17 year-olds had received the full 3-dose series of vaccine. Rates of HPV infection in older women had not fallen, probably reflecting the fact that they were not the target group for the vaccine.The researchers also reported that 'Sexual behavior among females aged 14–19 years overall was similar in the two periods.' This should reassure opponents of the HPV vaccine who expressed concern that somehow use of the vaccine would encourage promiscuity."
 William Farrer, MD Department of Medicine, Infectious Diseases Division 908.994.5455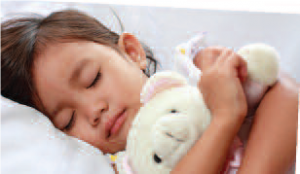 Air Pollution Linked to Sleep Disorders in Children While we watch the Arab Spring unfold in Egypt in dramatic fashion, some dramatic health news has come out of that country that is relevant right here in New Jersey. In July, University of Cairo researchers announced the results of sleep study on school-age children, which shows a link between air pollution and sleep disorders. The 276 children in the study exhibited significant disorders of initiating and maintaining sleep, and excessive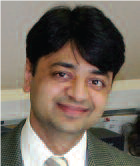 somnolence when exposed to PM10 (particulate matter smaller than 10 micrometers) in the air. PM10 particles can settle in the lungs and cause health problems. Larger particles are typically filtered by the nose and throat. In treating the pediatric population at the Trinitas Comprehensive Sleep Disorders Center, Vipin Garg, MD, Director of the Center notes that, "Small particles or large particles of pollution can irritate the airways of children, especially those who have large adenoids. Children who have to breathe through their mouths because of enlarged adenoids bypass the normal filtering process of the nose and that can have an irritant effect on both the upper and lower airways. This may result in a significant sleep disturbance especially if sleep is already compromised. Also lower airway irritation can lead to asthma-like symptoms."
Vipin Garg, MD Director, Trinitas Comprehensive Sleep Disorders Center 908.994.8880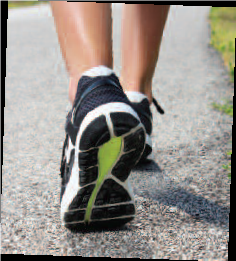 Walking the Walk While the medical profession has long promoted the benefits of daily exercise, a new study out of the Middle East pinpoints how short, brisk walks taken after meals are an effective way to diminish the risk of developing Type 2 diabetes. The results, published in the latest issue of Diabetes Care, focus on how post-meal strolls reduce blood sugar levels. "Blood sugar levels are the highest after meals and as we age our pancreas is less effective in releasing insulin, a hormone that helps lower blood sugar,"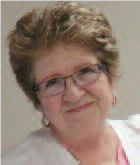 explains Dr. Mahmoud Ali Zirie, who ran the study out of Qatar. "This leads to higher blood sugar that can increase the risk of diabetes. A short walk two hours after meals can help normalize blood sugar levels. To achieve maximum health benefits walking should be moderate intensity. In other words, it needs to be faster than a stroll and brisk enough to raise your heart rate." Those who are new to this type of exercise should begin slowly, stay hydrated and avoid excessive heat, and build toward a regular and rigorous regimen. Kathleen McCarthy, RN, a Certified Diabetes Educator at Trinitas, offers these tips: "Whether you have diabetes or you are trying to keep diabetes at arm's length, you will benefit from a regular exercise regimen of 30 minutes a day, five days a week, or more. Short brisk walks, two hours after a meal, improve post-prandial (after meal) glucose readings. Walking also improves circulation, heart and lung function, and releases endorphins which help control of stress and pain. As you build muscle mass, your metabolism will increase which then gives you more energy and will lead to weight loss over time. The benefits of aerobic exercise last up to 12 hours after exercise. Exercise is a key ingredient to improve or maintain optimal health."
 Kathleen McCarthy, RN Certified Diabetes Educator 908.994.5490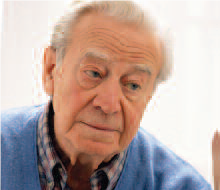 Mild Depression and Alzheimer's A recent aging study conducted by researchers in the U.S. and Asia has found that the onset of Alzheimer's Disease appears to be accelerated by depression. The study suggested that individuals with depressive symptoms progressed from mild cognitive impairment to full-blown Alzheimer's at a much faster rate than those who did not exhibit signs of depression. Indeed, depression doubled the risk of developing Alzheimer's in this particular study. These findings have opened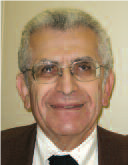 up a number of debates about what actually triggers the cognitive decline. However, it strongly suggests that decisive steps to intervene or mediate depression among people at risk for Alzheimer's need to be taken. "Occasionally, depression in the elderly, even in the absence of dementia, has been known to result in impairment of cognitive functions," adds Dr. Anwar Y. Ghali, Chairman of Psychiatry at Trinitas. "Especially the memory, in a condition referred to as 'depressive pseudo dementia.' Hence, one would expect that this might occur at a higher rate with patients already diagnosed with Alzheimer's. Therefore, physicians should always evaluate Alzheimer's patients for the possibility of a co-morbid depression. With adequate treatment of depression, patients should be relieved of suffering and also experience reduced possibility of suicide—a complication of depression that occurs at a higher rate with the elderly, especially in males and particularly for those suffering from an additional illness."
 Anwar Y. Ghali, MD, MPA Chairman, Psychiatry 908.994.7454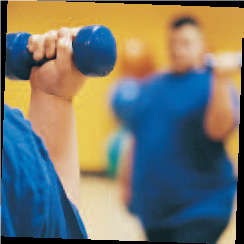 Landmark Diabetes Study Completed The recently completed Look AHEAD study by the University of Pittsburgh has brought into question the value of lifestyle intervention programs for overweight and obese Type 2 diabetes patients. The study covered more than 5,000 people at 16 clinical centers across the country, over more than a decade. One group in the study followed an aggressive program of weight management and increased physical activity. The other was only provided with health information and support related to diabetes. In terms of strokes and heart attacks, there was no significant difference between the two groups. The biggest difference between the groups was in the area of weight loss. The information and support group lost relatively little weight, while the intervention group lost 8.7 percent of their body weight and had excellent success keeping it off. A 5 percent weight loss is considered clinically significant, particularly in the controlling of cholesterol, blood pressure and blood sugar. "While the findings from the Look AHEAD study did not support that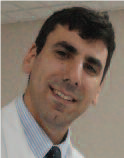 engagement in a weight-loss intervention was effective for reducing the onset of cardiovascular disease incidence or mortality, this does not mean that overweight adults with diabetes should not lose weight and become more physically active," says John Jakicic of the Department of Health and Physical Activity in Pitt's School of Education. Dr. Ari Eckman, Chief of Endocrinology and Metabolism at Trinitas, adds that there is an overwhelming amount of evidence from this study to date that has shown that weight loss and physical activity were associated with numerous other health benefits: "While weight loss alone was not shown to significantly decrease this incidence in the recent Look AHEAD study, there is strong support from numerous studies supporting the benefits of weight loss and physical activity for many other health benefits. Further studies are recommended to determine the full effect weight loss has on cardiovascular disease prevention. It is still strongly recommended for people with diabetes who are overweight or obese to lose weight and maintain a healthy lifestyle."
Ari Eckman, MD Chief of Endocrinology and Metabolism 908.994.5187