News, views and insights on maintaining a healthy edge.
A Shift in Workplace Health A meta-analysis of studies covering more than two million people shows that people who do shift work have a 23% greater risk of heart attack—and a 5% increase in risk of stroke—than those who work other types of jobs. The group that conducted the research at the Stroke Prevention and Atherosclerosis Research Centre in Ontario, Canada, believes their findings have profound implications for public policy and occupational medicine. Shift work disrupts the body clock (aka circadian rhythm) and is associated with an increased risk of high blood pressure, high cholesterol and diabetes. However, this is the first time its link to vascular disease has been established. Shift work is defined as evening shifts, irregular or unspecified shifts, mixed schedules, night shifts and rotating shifts; and workers who pull a "normal" 9 to 5 work day were used as the control group.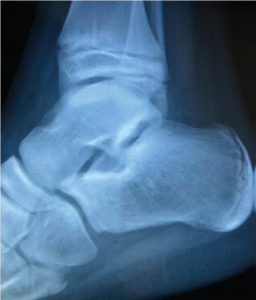 The Ankle Bone's Connected to the…What? That broken ankle may lead to bigger problems. So say researchers at Texas Tech, who recently established a link between ankle injuries and life-threatening complications, including deep vein thrombosis and pulmonary embolisms. The study suggested that treating physicians should assess patients with ankle fracture for their risk of developing a venous thromboembolic event on an individual basis, and also provide thromboprophylaxis (prevention of thrombosis) for those with an increased risk of developing such complications.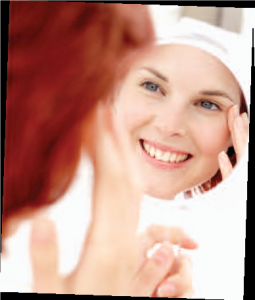 Let's Do (it at) Lunch As a rule, people don't mind paying the tab to achieve healthy, beautiful skin. Finding the time to make it happen is often the greater obstacle. According to plastic surgeon Dr. Joseph D. Alkon, there are a number of non-invasive, "lunchtime" treatments that can make your skin look and feel its best. "A chemical peel helps those with dry skin, uneven tone, acne, discoloration and/or mild wrinkles," Dr. Alkon says. "This office-based procedure uses a special liquid to remove the harsh outer layers of skin, while leaving smoother and healthier layers intact. Peels vary from mild to aggressive depending on the skin being treated." Microdermabrasion also works to remove unhealthy, dry, flaky outer skin, he adds. This procedure uses a gentle tool or wand to remove the outer layers of skin. This leaves behind fresh, healthy skin. Although commonly performed on the face, other body parts can benefit from both chemical peels and microdermabrasion. "A facial is another popular, relaxing and rejuvenating service," Dr. Alkon says. "It's often performed by a licensed esthetician, and includes a skin analysis followed by customized exfoliation, extraction, massage, and application of toners, moisturizers, and sunscreens customized to your skin type. A facial can leave the skin clean, clear, hydrated, and rejuvenated."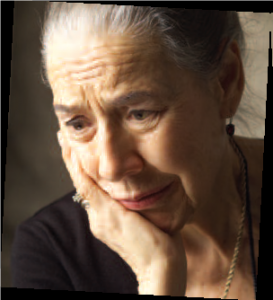 New Alzheimer's Drug May Be on Horizon The medical profession has accepted the fact that there is no "cure" for Alzheimer's. However, a trial just concluded found that patients who had injections every two weeks of the drug immunoglobulin—made from antibodies in human blood—showed no decline in cognition, memory, daily functioning or mood for a period of three years. Immunoglobulin is normally given to patients who suffer from an immune deficiency, and is extremely costly. If all goes well, however, the drug would be on the market within 10 years. "This is probably the most exciting drug we know about that is currently in the late stages of research," says Clive Ballard, Director of Research at the Alzheimer's Society. "We now know it is safe. But the real test will be whether these initial promising results can subsequently be replicated in larger groups." As life spans increase, the likelihood that a person over the age of 65 will develop some form of dementia is about one in three. Currently, there are only three drugs for Alzheimer's in the early to moderate stages, and they are effective in some patients but not in others.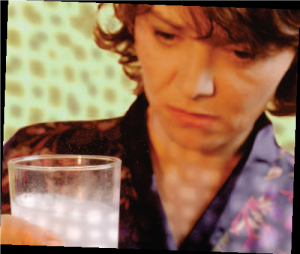 Smile and Say "Aaaaaah" Do you experience nausea, bloating, heartburn, constipation, or a feeling of fullness? These may be symptoms of a motility disorder, such as gastroparesis and chronic constipation. Gastropathy is a common condition in long standing diabetic people, especially if not well controlled. People with gastropathy can suffer from postprandial indigestion, abdominal discomfort, nausea, and vomiting. Fortunately, the guesswork has been removed from diagnosis of these conditions thanks to the SmartPill, a wireless motility capsule procedure. "The SmartPill capsule travels through your GI tract, collects data, which is then recorded for your doctor to evaluate," explains Samiappan Muthusamy M.D. of the Center for Digestive Diseases (cddnj.com), which offers this state-of-the art procedure. According to Dr. Muthusamy, the SmartPill can also diagnose Diffuse Colonic Dysfunction (aka lack of colon motility), an extremely serious condition that can present as constipation. Of course, causes such as a poor diet, lack of fluids, sluggish thyroid, colon cancer and constipating medications are ruled out first. "In modern medicine," adds Dr. Muthusamy, "living with gastropathy and constipation is a thing of the past. They are treatable."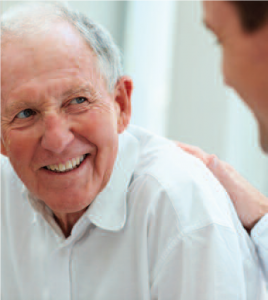 UGNJ Strikes Gold The Urology Group of New Jersey (UGNJ) recently earned The Joint Commission's Gold Seal of Approval for its continuous standards of healthcare quality and safety in ambulatory care. By receiving this accreditation award, UGNJ is now the only Urology physician practice in the nation to achieve this status. Recognition followed a rigorous unannounced on-site survey of all 12 UGNJ offices in March 2012 by a team of expert surveyors, who evaluated the group's standards of care specific to the needs of patients—including prevention of infection, leadership and medication management. "Achieving accreditation from The Joint Commission is a team effort that will bring confidence to our patients and give us a framework to provide the best care possible," says Dr. Alan Krieger, UGNJ's President.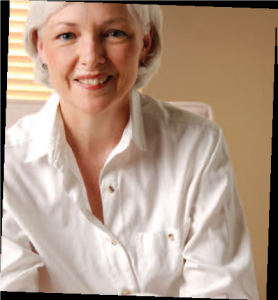 Mapping Menopause A study published in July by the Endocrine Society suggests that the primary barrier to women receiving hormone therapy to treat menopausal symptoms is patients' fears about the risks, and their unwillingness to discuss the option. What is interesting about this study is that it was conducted with internal medicine, family practice and OB/GYN physicians—and not patients. "Nearly every physician participating in the survey said menopausal symptoms have a negative impact on quality of life," says William F. Young, Jr., MD, president of The Endocrine Society. "It's important for a woman to know what hormonal and non-hormonal treatment options may be best for them to provide symptom relief." To that end, the Society has created what it calls the Menopause Map, an online interactive tool that guides a woman through the different options available to get relief from her symptoms. The map uses a series of prompting questions about those symptoms and her personal health history, and also has links to questionnaires that help assess current risk for breast cancer, heart disease, and stroke. The tool weighs hormonal and non-hormonal therapies against the risks based on individual symptoms and medical history. The url is hormone.org/MenopauseMap.