Why is There an Adderall Shortage? A shortage of the stimulant Adderall has parents of children with Attention Deficit Hyperactivity Disorder (ADHD) scrambling in the new year. The problem stems from DEA policies aimed at preventing the stockpiling of controlled substances, which are often diverted for inappropriate use. In the case of Adderall, it has become popular with students hoping to improve test scores. The DEA determines how much of the stimulant is released to drug manufacturers based on what it considers to be legitimate use. The agency has fired back at drug companies, which it claims have elected to manufacture more expensive brand-name pills instead of generics, which in turn contributes to supply-and-demand problems. "I am very concerned about the future," Ruth Hughes told Reuters in January. Hughes runs Children and Adults with Attention Deficit Hyperactivity Disorder. "No one seems to have much inventory to get us through the months ahead." As many as 20 million prescriptions for Adderall were written in 2011.
Inside the New HIV/AIDS Numbers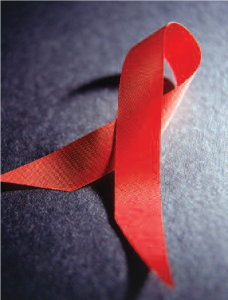 You may have heard some encouraging news over the holidays about the fight against HIV/AIDS. The United Nations announced that both AIDS-related deaths and new HIV infections have dropped to their lowest levels since the peak of the epidemic in the 1990s. Worldwide, new infections have dropped 21% since 1997 and deaths were down 21% since 2005. Researchers credit a combination of things for the dramatic improvements, including scientific breakthroughs, access to treatment, better political leadership and social change. The UN report also noted that HIV-infected individuals are also living longer.
Wait a While…and It Won't Go Away  A recent news story about a 44-year-old hospital worker who waited too long to address symptoms of severe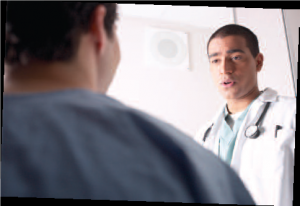 abdominal cramping underscores the importance of catching colon cancer in its early stages. This individual, who was literally surrounded by doctors every day, put off a visit to his GP until the condition became unbearable. When he finally had it checked out, he was diagnosed with metastatic inoperable carcinoma of the colon. Colon cancer is the third leading cause of cancer-related death for both men and women. Yet it is 95 percent curable if diagnosed before symptoms arise. Most colorectal cancer begins as a non-cancerous (benign) adenoma or polyp (abnormal growth) that develops on the lining of the colon or rectum. Polyps can be removed to significantly reduce the risk of cancer.
Colonoscopy plays an important role in colorectal cancer prevention because precancerous polyps can be detected and removed during the same exam. The American Cancer Society suggests a colonoscopy after the age of 50 for both men and women. "A normal colon means you will not need another colonoscopy for another ten years," says Dr. Samiappan Muthusamy of the Center for Digestive Diseases. "If you have a family history of colon cancer, especially a close family member who was diagnosed before the age of 60, then a colonoscopy is recommended at the age of 40." According to Dr. Muthusamy—Clinical Assistant Professor at Seton Hall University and past Chief of Gastroenterology/Endoscopy at Trinitas RMC—colorectal cancer screening tests are covered by Medicare and, under a new Affordable Care Act provision, private insurers are now required to cover the entire cost of screening colonoscopy.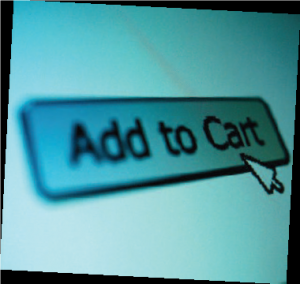 E-Shoppers Under the Influence  One of the most unusual trends to emerge this past holiday season was a sharp rise in "drunk shopping." Drunk shopping is exactly what it sounds like. People have a couple of drinks, go online, and start buying things they normally wouldn't. E-tailers know this is happening. They can tell when someone orders 10 of something instead of one—they have impatiently clicked the BUY button too many times. Another sign is when shoppers botch selections from a drop-down menu, such as which state they live in.
Online giant eBay saw a huge spike in shopping between the hours of 6:30 and 10:00 on weeknights, and has gone on record that alcohol is absolutely a factor. The home-shopping channels saw a big bump in impulse purchases of makeup and accessories by its core customer in the evening hours, too. "You can probably come to your own conclusion as to what's motivating her," said a QVC rep. Online retailers added fuel to the fire in December by holding their most enticing promotional emails until after 9:00 p.m. Shoppers who'd had a drink or two were more likely to drop an item into a make-believe shopping cart and follow through with a purchase of something they didn't necessarily want or need.
Underactive Thyroid at Center of Pregnancy Debate  For a good decade now, it has been widely accepted that an underactive thyroid can raise a woman's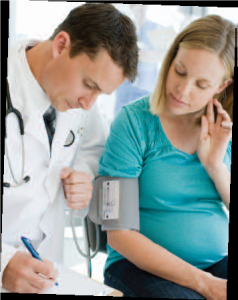 risk of miscarriage, underweight birth, or diminished IQ for her baby. Doctors know to treat severe cases with hormone medication, but there is a growing debate about how to handle milder "gray-area" cases. Roughly a quarter of pregnant women receive a thyroid blood test whether they have symptoms or not. Testing lab Quest Diagnostics recently reported that about 15% of the expectant mothers it tested showed signs of an underactive thyroid, which surprised many. An underactive thyroid (aka hypothyroidism) slows body functions, causing such problems as fatigue, weight gain and depression.
The obvious question is, are the three-quarters of women who are not getting tested being put at risk? As many in the field have pointed out, the effects of mild hypothyroidism on pregnancy—and the correct treatment—are unclear. "There are studies on both sides of the fence," points out Dr. Dena Goffman of Montefiore Medical Center in New York, which tests only women it considers to be at high risk. "If you don't know what to do with the results, you probably shouldn't order the test." The American College of Obstetricians and Gynecologists recommends testing only pregnant women who have thyroid symptoms, have had previous thyroid problems, or have similar auto-immune diseases. The American Thyroid Association suggests testing all pregnant women age 30 and older, and those with enlarged thyroids, previous pregnancy problems or who are obese.
Diet & Exercise Lower Breast Cancer Risk  Women need not feel powerless against breast cancer. Scientific evidence shows that women do have the power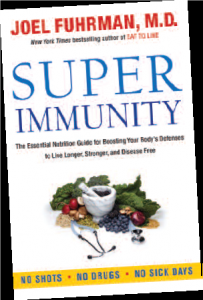 to protect themselves by staying slim and active, focusing on healthful, natural foods, and avoiding the disease-causing foods common in the standard American diet. According to Dr. Joel Fuhrman, author of Super Immunity, the keys to a cancer-resisting diet include getting your folic acid from green vegetables (as opposed to the synthetic type contained in multivitamins and prenatal vitamins); taking a daily dose of ground flaxseed (which contains estrogen-blocking lignans); eating your GOMBBS (greens, onions, mushrooms, beans, berries and seeds); minimizing the consumption of meat, fish and dairy products, and avoiding white flour and sugars.
Obesity is a strong risk factor for breast cancer, Furhman says, adding that a higher body mass index (BMI) is associated with higher estrogen levels, a risk factor for breast cancer. Besides a smart diet, exercise is critical. An analysis of 73 different studies recently concluded that women with high levels of physical activity reduced their risk of breast cancer by 25%.