Fresh out of ways to stay busy at home this winter?  These products will get you thinking outside of the box. 
Growth Spurt 
If you live in New Jersey, finding farmstand-fresh garden herbs and vegetables during the winter months can be an exercise in futility. And a decent tomato? Soul crushing. Which is really all the convincing you should need to check out one of the new artificially intelligent indoor produce-growing devices. We like the Smart Garden 9 by Click & Grow, a company run out of San Francisco (with a second office in Estonia—we don't know why). It features a professional-caliber grow light and nano-material "smart soil"  that releases nutrients, oxygen and water to as many as nine different plants. The product also comes with little biodomes to fast-track sprouting.   
Image Conscious 
Your phone is filled with great photos. You've got boxes of old-school color prints somewhere and, oh yeah, all those albums. Hey, don't forget the family archives of black-and-white ancestors. What to do with all of these pictures? A number of companies will make blankets, throws and other large decorative products featuring a collage of your most cherished, unforgettable images. Collage.com is a good starting point. It has actually become a competitive business, which is good for you. Pay attention to the quality of fabric you're ordering—that makes a difference in terms of usability and durability. Done well, these blankets could just be the hit of the holiday gift-giving season. Done poorly, they will embarrass your sensitive teenager for years. In other words, you win either way!  
Scrap Collector 
Every home, it seems, has that one closet shelf piled high with material scraps and random textiles from  the ghosts of projects past, present and future. Well, could there be a better time than now to pull them together into a killer quilt? Coronavirus has pretty much ruled out the quilting-bee option, which means you're on your own. Before you begin, consider a sewing machine built with quilting specifially in mind. There are a lot of choices at a wide range of price points, starting in the hundreds and creeping into the thousands. One  of the more popular and affordable machines is Brother's HC1850. It comes pre-programmed with 185 different stitching patterns and a wide table for quilting, plus—and this is important—free access to an actual human to answer quilting questions for  as long as you  own it.  
Be Still My Heart 
Tempting as it may be, day-drinking is never a good idea. But making your own booze anytime is now an option with one of the new-fangled high-tech home stills that are on the market. We're talking moonshine, of course, a product that has found its way out of the hills and into the suburbs in recent years as a liquor of choice. Among the many food-grade home "hobbyist" kits on the market is the Stainless Steel Stovetop Still made by How to Moonshine, a Canadian company doing brisk business in the United States. It's a five-gallon, food-grade piece of equipment that can produce three liters in a couple of hours, and works on a gas burner, induction cooktop or electric hotplate. Yes, it'll make your kitchen look a little like Walter White's cook room, but creating your very own batch of firewater to your own particular taste sounds like a lot of fun.     
Tunnel Vision 
Are you one of those Why should I do all the work people? Perhaps one of Wall Colony's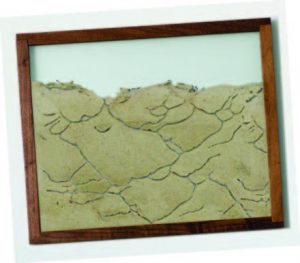 Woodframe Ant Farms is calling your name. These relentless tunnelers create an ever-changing natural landscape and are a  daily reminder of what can be accomplished when  we all work together. The frames come first—in walnut, oak or cherry—and the ant colony follows a few days later after you've done a simple set up.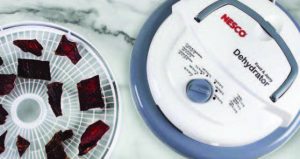 Where's the Beef? 
Have you noticed that the quality of meat at your local grocer has improved over these last few months? Where "choice" was often the best choice, now "prime" cuts are showing up—often at choice prices. With so many restaurants either shuttered or working at low capacity, meat purveyors have had to forge new relationships with supermarkets. Who knows how long this will last? One way to take advantage of this fortuitous glitch in the supply chain is to use these prime cuts to make delicious jerky. To do that, you'll need a machine. Some are big, bulky and expensive. But others are not. Unless you plan on opening a side hustle, then the Nesco Snackmaker Pro will do just fine. It's technically a dehydrator, which means you can use it for fruits and vegetables if you like, but jerky aficionados give it solid reviews. You'd be surprised how many closet jerky lovers there are out there, and with retail prices soaring for even the most modest portions, you may want to increase production once friends and family find out what you're up to. This model is actually expandable, so no problem there.