by Andrea Clurfeld
A Trio of Westfield Winners 
If at first you succeed, why not keep at it? It's hard to remember a time when Theresa's wasn't around to feed families who realize they can't make meal ends meet in between soccer and homework. Or couples who commute and, on occasion, want more than takeout rotisserie chicken and strip-mall Chinese. Or 20-somethings just off the train who are looking for a gathering place with more eats than drinks. The successful formula at this Italian-leaning, something-for-everyone restaurant on Elm Street encouraged founder and guiding force Robert Scalera to open a Southwestern-style spot called Mojave Grill, a mere blink away in downtown Westfield. Now folks craving a good bowl of black bean soup, quesadillas with punch and pizzazz, and chile-infused main courses had a downtown alternative in the same come-as-you-are vein as Theresa's. And when it seemed there was a niche not yet explored, Isabella's American Bistro was born in yet another storefront on Elm. It borrows culinary themes now and again from its siblings, but does have a much-loved jazzed-up meatloaf, wasabi-crusted seafood specials and a fruited bread pudding locals can't do without. In other words, bistro style with an American-food attit      ude. An old friend from Westfield told me her four kids might have gone hungry during their high school days if not for Theresa's and Mojave. They were at one or the other— sometimes both—every week. They'd all zero in on their favorite dishes, order and feel sated. Tara King, catering manager for all Scalera's restaurants, says the faithful indeed do pop in two, three nights a week. And that doesn't include lunch stops, since they all serve midday meals as well. Curious? Come dine with us then. We took in dinner at each of the Westfield mainstays to catch the individual flavor of each place. Neighborhood joints though they may be, there's a sense of pride in the crafting of dishes that's not always apparent in restaurants with a similar purpose and point of view. Ingredients are fresh. Stocks are made in house, not purchased in vats from food distributors. Though there are no ahead-of-time reservations to be made, there is a nightly call-ahead system that keeps table waits to a minimum. The restaurants routinely are packed to the gills, but on most occasions, there's commendable flow from kitchen to table. Scalera's restaurants are well run.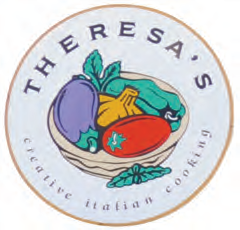 THERESA'S The always-smart partnership of shellfish and beans makes for a simple, yet engaging starter. Shrimp are marinated, then grilled, and plated with a white bean salad. The pair is united by a sweet flash of roasted red pepper and the herbal kick of a pesto-laced oil. Flashy and fussy? No. Soulful and satisfying? Yes. So is a local favorite pasta dish, the now-classic penne with vodka sauce. It's so often tired and trite, laden with massive amounts of sauce that prompt giggles among teens, who think they'll get a buzz from a sauce labeled "vodka." Sorry. There's a vaguely astringent quality to the spirited sauce, but what gives Theresa's version of the dish a lift above the norm is the carbonara-like addition of crumbled pancetta and sweet peas. Potent in a non-alcoholic way. It's possible that riots would ensue in genteel Westfield if the asiago-crusted chicken ever were taken off Theresa's menu. Our polite server on this night said there was no chance of that. Folks love the cheese-on-cheese aspect of the dish, what with mozzarella layered in the mix. It's all balanced by a dose of tomato and a garlicky cream sauce. If you're looking for a sweet-tart sensation, give the balsamic-and apricot-glazed pork tenderloin a go. It's got the appeal of something barbecued as well as a couple of hearty standbys on the side in garlic-licked mashed potatoes and a tangle of spinach. The dessert of choice? A dense, yet light, flourless chocolate cake that demands, and receives, a dollop of vanilla gelato.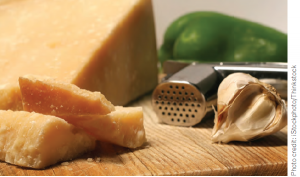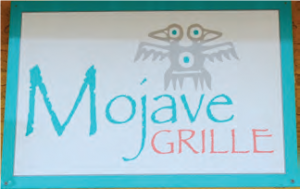 MOJAVE GRILL There was a special soup on tap the night of our visit that intrigued: caramelized onion and potato, punctuated by the freshness of scallions and topped with crisped onions that have been shot through with cayenne. Of all the Scalera concepts, I've liked Mojave the best. There's bolder seasoning and more of a distinctive personality on the plates, particularly on the specials' roster. This soup crystallizes why?: The onion-potato soup is thick, rich and calls for counterpoint, which it gets in the rawness of the scallions and the heat of the crunchy cayenne'd onions. The signature black bean soup needs its jalapeno spike, as well as the luxurious lime crema, chunks of avocado and chopped, spiced tomato. Extra dimension in a dish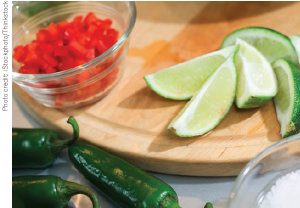 is why we eat out, so we can experience what we might not do for ourselves at home. We tend not to make tuna ceviche at home very often, either, which is why Mojave's faithful snag the chunks of yellowfin made brazen by ginger and pasilla chilies and then soothed by cooling cucumbers and avocado. Tune into the pulled chicken enchiladas and, if you're in the mood for comfort food, for the ancho mole, red rice and black beans with a swath of cotija cheese and sultry crema. They're just about as harmonic as a chorus from The Mamas and The Papas. If you're craving quesadillas, nab the blackened chicken number that comes cosseted with a Monterey Jack-esque cheese and a generous slather of avocado-basil aioli. I wasn't taken with the yucca-crusted grouper, a nightly special, for the grouper was overcooked, the taste of the yucca not doing a thing for the fish, and the red pepper puree overwhelming. The one-two punch of seared flank steak topped with a vigorous chimichurri hit on all cylinders, though—and it just might make you whip up your own take on the parsley-garlic-hot pepper-vinegar sauce this summer when you're grilling a flank steak in your backyard.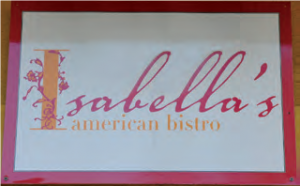 As I scooped up the last of the spiced walnuts in the orange-and-arugula salad at ISABELLA'S, I sensed an impatience on the part of my dining companion. It took no special powers of deduction for me to realize my pal wanted our bacon- Cheddar meatloaf now. It soon arrived and began to disappear. I managed to score two bites and reasonable enough spoonfuls of mashed potatoes and creamed spinach, both of which benefit from gravy chunky with shallots. You'd think meatloaf is only served in this country when the moon is full on a fourth Tuesday the way some people attack slices of the stuff. There's no denying the appeal of Isabella's meatloaf. (Which has a lot to do with an abundance of bacon, I suspect.) While the attack on the meatloaf was taking place, I took advantage of an uninterrupted spell communing with the night's special ravioli: pasta pockets stuffed with goat cheese and roasted red peppers, then drizzled with a vibrant tomato-pesto sauce. There's an accord reached on the fettuccine tossed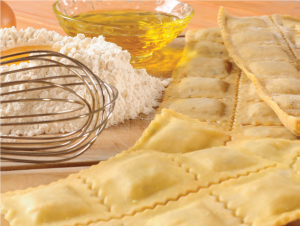 with baby shrimp, corn, sweet peas, sundried tomatoes and mushrooms, all of which is bound by a chipotle-charged cream sauce. This is vintage Scalera and what I think his restaurants do best: Take a bunch of familiar ingredients, a concept that's not off-putting, then jazz it all up to the level of food you expect when you go out to eat. My wish for Isabella's? That it would pair a cut of beef other than filet mignon with a crust of peppercorns. That intense coating would work much better with a chewier, heartier flavor, such as strip steak or rib-eye, than it does with a mildmannered filet. But all ends well here with a banana-studded bread pudding streaked with caramel and served with vanilla ice cream. It usually does at Westfield's trio of winners. EDGE

Editor's Note: Andy Clurfield is a former editor of Zagat New Jersey. The longtime food critic for the Asbury Park Press also has been published in Gourmet, Saveur and Town & Country, and on epicurious.com.