EDGE takes you inside the area's most creative kitchens.
Grain & Cane Bar and Table • Shrimp Tostada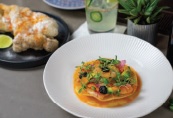 250 Connell Drive • BERKELEY HEIGHTS
(908) 897-1920 • grainandcane.com
Our Shrimp Tostada is a next-level dish crafted with wild-caught gulf shrimp marinated in a lime, tomato water, and pepper marinade. Joined with the vibrant flavors of gazpacho and Peruvian leche de tigre and served with crispy nixtamal tortillas, avocado, watermelon radish, and charred salsa negra.
— Chef Louis Bayla
The Thirsty Turtle • Pork Tenderloin Special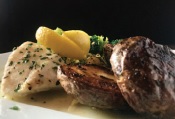 1-7 South Avenue W. • CRANFORD
(908) 324-4140 • thirstyturtle.com
Our food specials amaze! I work tirelessly to bring you the best weekly meat, fish and pasta specials. Follow us on social media to get all of the most current updates!
— Chef Rich Crisonio
The Thirsty Turtle • Brownie Sundae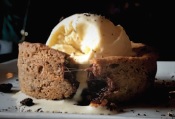 186 Columbia Turnpike • FLORHAM PARK
(973) 845-6300 • thirstyturtle.com
Check out our awesome desserts brought to you by our committed staff. The variety amazes as does the taste!
— Chef Dennis Peralta
The Famished Frog • Mango Guac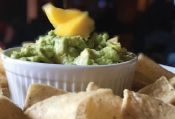 18 Washington Street • MORRISTOWN
(973) 540-9601 • famishedfrog.com
Our refreshing Mango Guac is sure to bring the taste of the Southwest to Morristown.
— Chef Ken Raymond
Arirang Hibachi Steakhouse • Pork Belly Bao Buns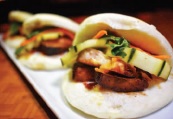 1230 Route 22 West • MOUNTAINSIDE
(908) 518-9733 • partyonthegrill.com
Tender pork belly, hoisin sauce and pickled cucumber served on a Chinese bun.
LongHorn Steakhouse • Outlaw Ribeye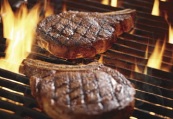 272 Route 22 West • SPRINGFIELD
(973) 315-2049 • longhornsteakhouse.com
Join us for our "speedy affordable lunches" or dinner. We suggest you try our fresh, never frozen, 18 oz. bone-in Outlaw Ribeye—featuring juicy marbling that is perfectly seasoned and fire-grilled by our expert Grill Masters. Make sure to also try our amazing chicken and seafood dishes, as well.
— Anthony Levy, Managing Partner
Ursino Steakhouse & Tavern • House Carved 16oz New York Strip Steak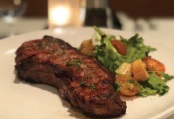 1075 Morris Avenue • UNION
(908) 977-9699 • ursinosteakhouse.com
Be it a sizzling filet in the steakhouse or our signature burger in the tavern upstairs, Ursino is sure to please the most selective palates. Our carefully composed menus feature fresh, seasonal ingredients and reflect the passion we put into each and every meal we serve.
Support Our Chefs!
The restaurants featured in this section are open for business and are serving customers in
compliance with state regulations. Many have created special menus ideal for take-out,
delivery or socially distant dining, so we encourage you to visit them online.
Do you have a story about a favorite restaurant going the extra mile during the pandemic?
Post it on our Facebook page and we'll make sure to share it with our readers!