by TOVA NAVARRA
While many conceptual artists make hard-hitting statement pieces, Mike Quon's paintings are worthy of smiles. Influenced by Matisse, Dufy, Quon's renowned teachers Ed Ruscha and Richard Diebenkorn, and California's bright colors, Quon makes ordinary objects and familiar sights come alive in a free-wheeling, fun style. His father, the late Milton Quon, was an animator for Walt Disney, among whose credits were the films Dumbo and Fantasia. With inspiration from his dad, Quon's art builds on exuberant color palettes— a "Quon-tum" leap to fine art that invokes both admiration and happiness.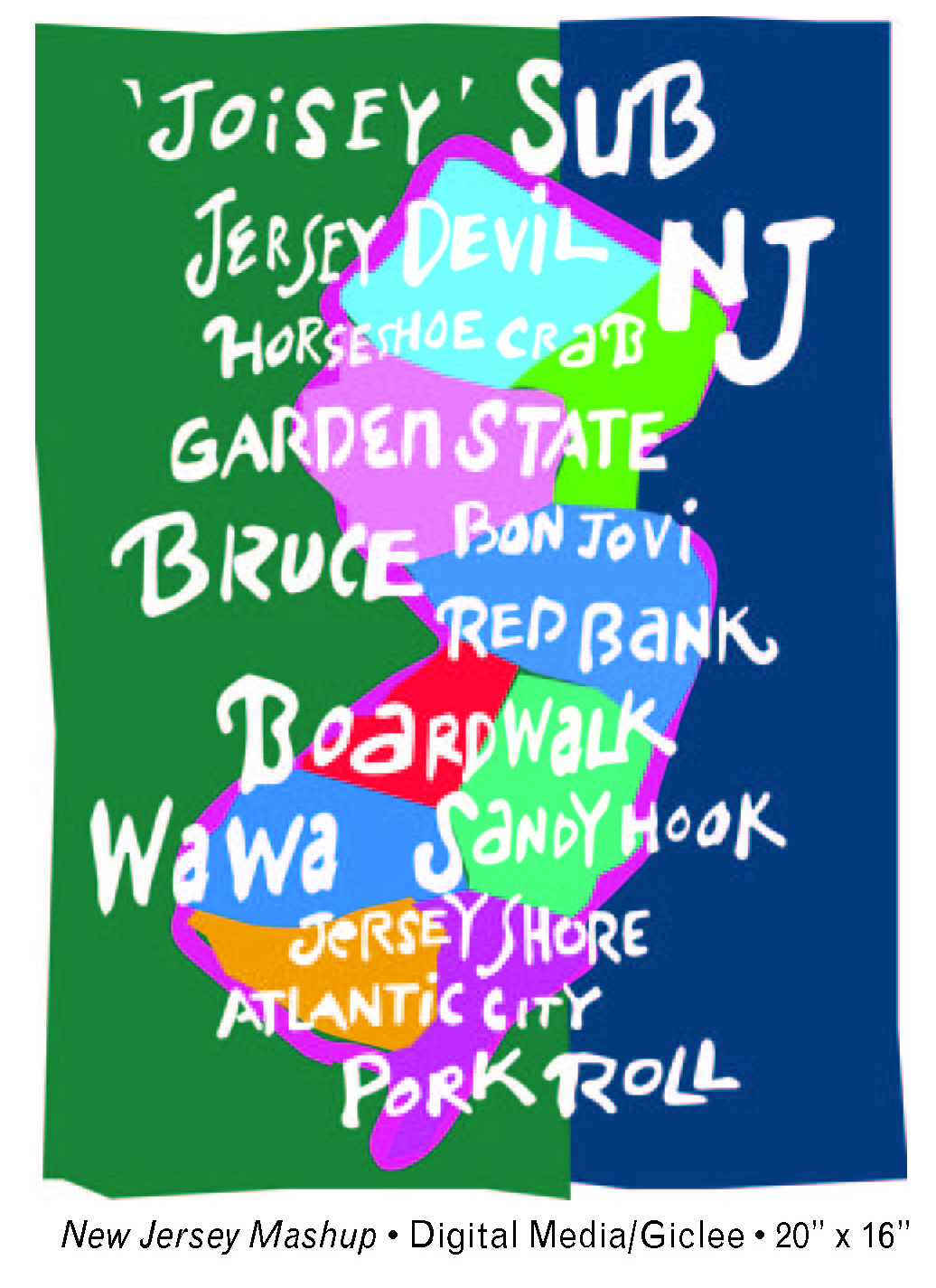 Of Chinese heritage and a Southern California native, Mike Quon is a UCLA graduate who started out as a graphic artist. In the 1970s, he moved to New York, where he earned large-project commissions. He's had exhibitions in Asia, Europe, and throughout the U.S., with museum credits in New York, Paris, and Los Angeles. His work is in the collections of the Library of Congress, U.S. Air Force, New-York Historical Society, and The New York Times.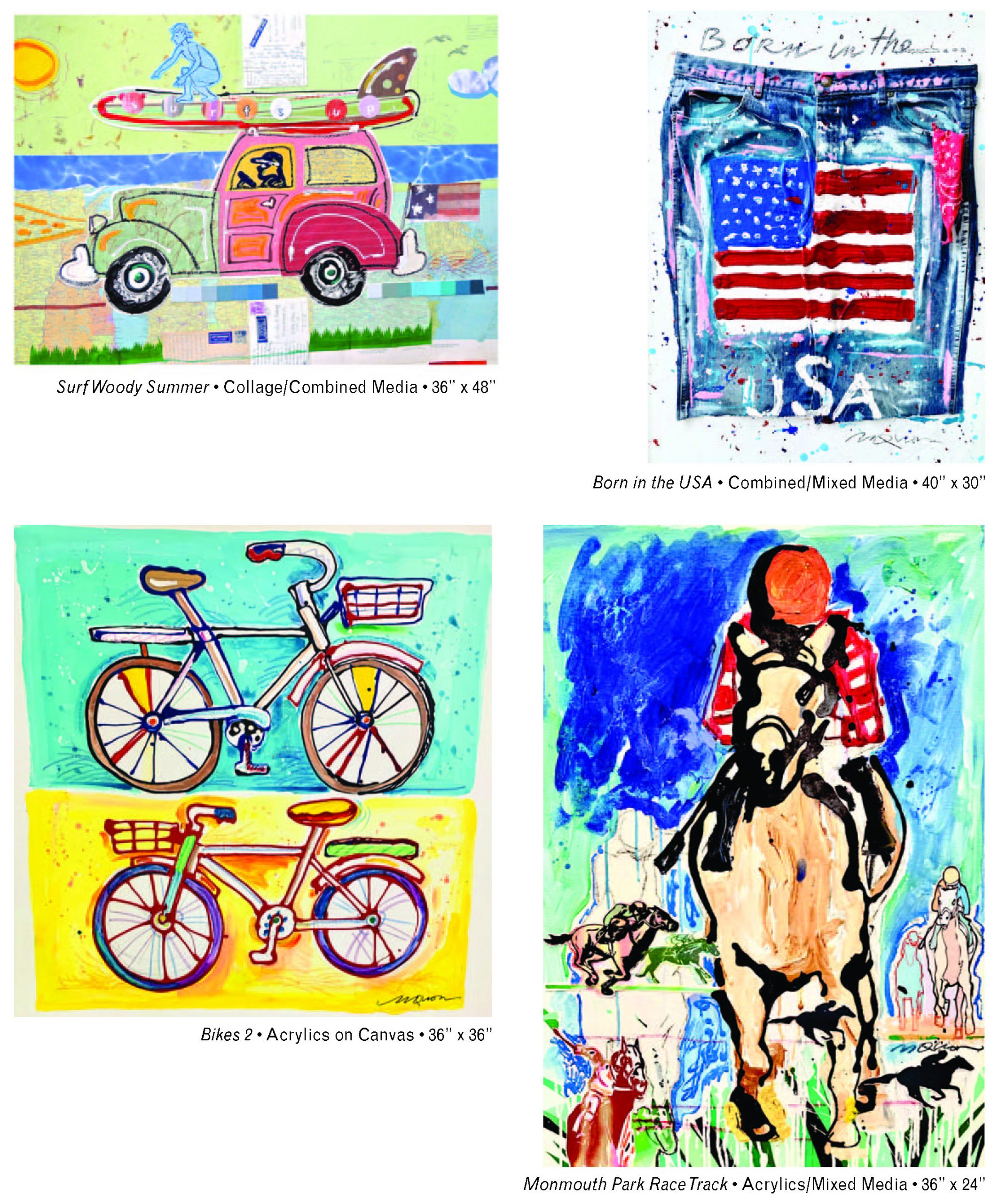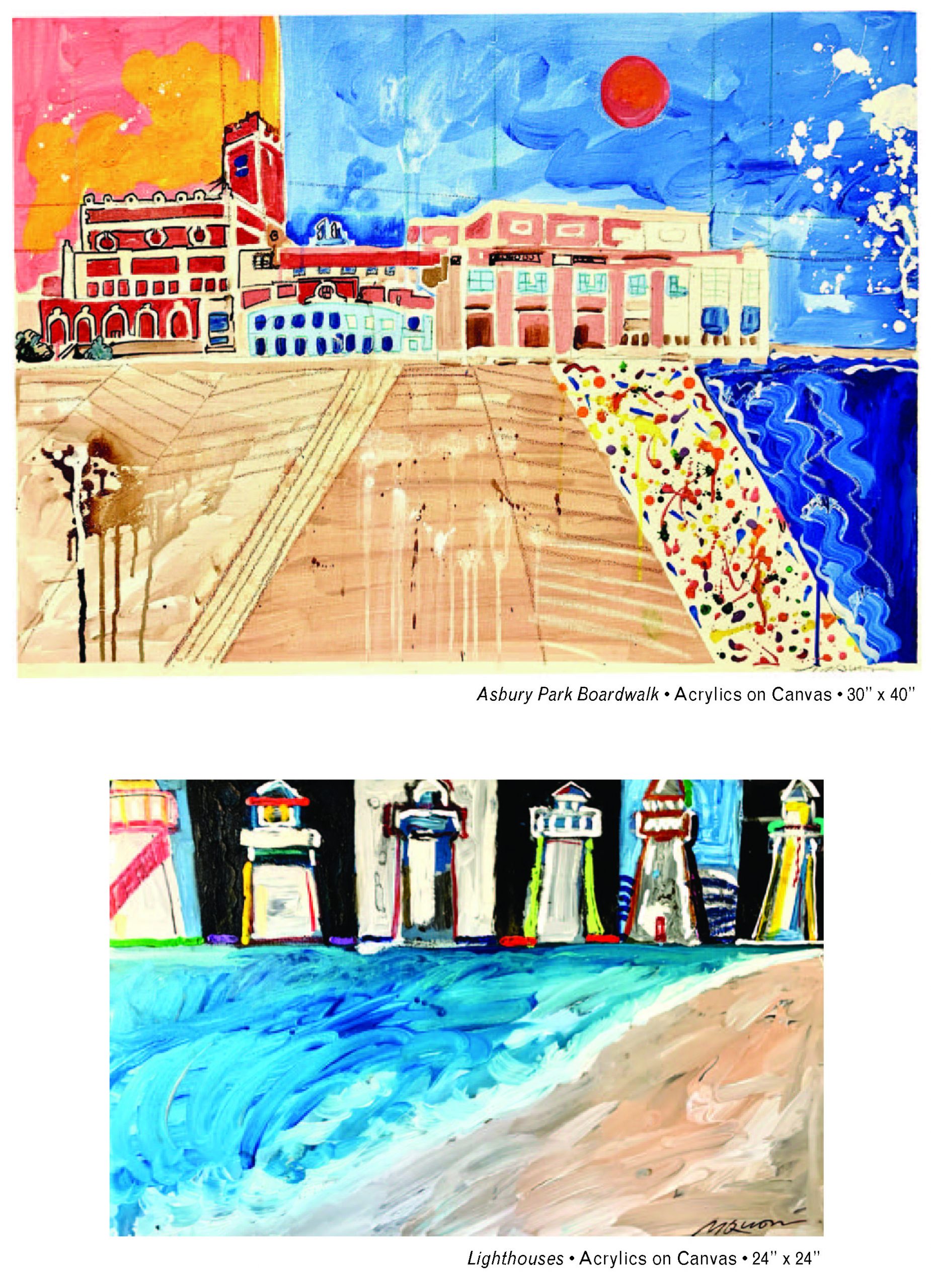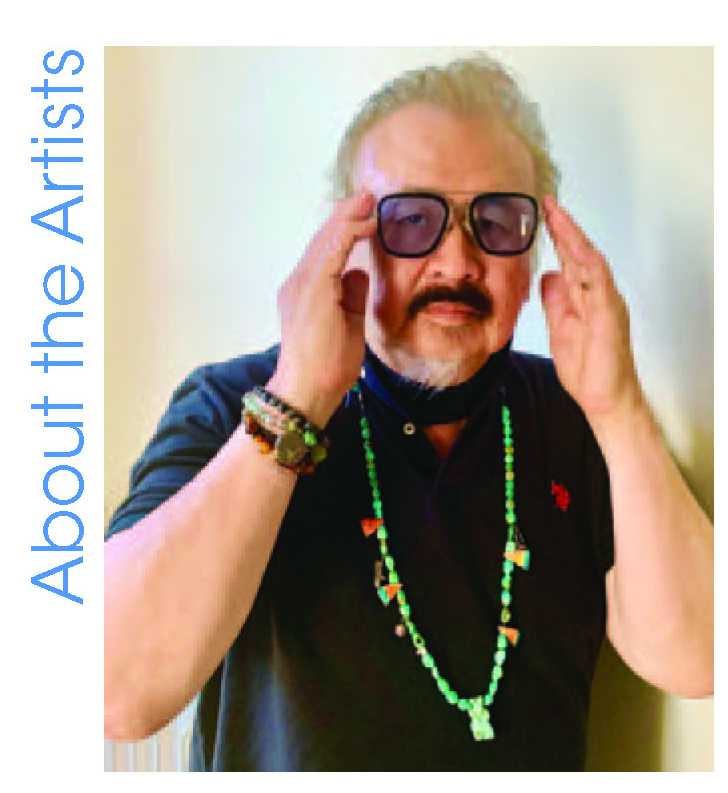 "For me, art has got to be fun," says Quon, author of Non-Traditional Design and Corporate Graphics. "Color is my signature." Because he likes to engage people, Quon, a resident of Fair Haven, opened a studio and gallery in Red Bank, a fun exhibition and gathering place.
"My instincts and experience lead me to the 'high notes,'" Quon says, "to let my work sing." People not only sing his praises, but say his art makes them happy—what the world needs now and always.