by Dan Brickley
 Summer is here. And attention must be paid! 
For those of us fortunate enough to be renting a beach house—whether it be for a few days or a few weeks—there's no sense investing those big bucks if you're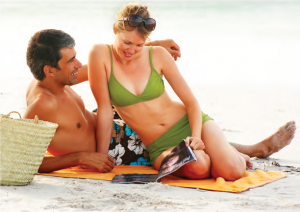 unwilling to spend a couple more to look your best when you hit the sand. Whether you'll be making the scene with oceanfront cocktails, hitting a charity gala at that swanky beach club, or just having a family barbecue on the sand, here are some tips to make sure your endless summer has you looking as fabulous as possible. First rule of thumb: you don't have to get a burn to grab a perfect tan. Physicians Formula Bronze Booster Self- Tanning Bronzing Veil ($15) is enriched with 100% natural oils. It hydrates, protects and helps regenerate the skin for a smooth, flawless finish. Mimicking the effects of a deeply hydrating body butter treatment, this formula is ideal for quenching sun- and wind parched dry skin. Don't forget to still blend a little with your fingertips after applying to ensure a streak-free finish. This product will leave your skin looking naturally tan, not orange or streaked. It's quality luxury, and most importantly, it's safe. Secondly, toner is essential for healthy skin in a warm-weather climate. Yon-Ka Lotion PG Toner ($26) is pretty much as naturally perfect as it gets. It rehydrates dry skin with soothing, nutritious ingredients. This aromatic toning mist is designed for semi-oily skin. It refreshes, soothes, and equalizes, and the amazing scent makes it perfect for a midday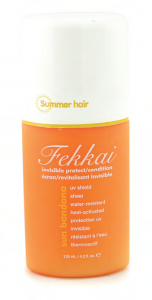 post-beach lift. Thirdly, any summer house inhabitant worth his or her weight in Mimosa needs a quality moisturizer with an SPF. Neutrogena Oil Free Moisturizer is a modern classic that knows no bounds. It's sheer, odorless, and packs an SPF 30 punch. Not only will it protect you from UV rays, it'll keep your wallet intact at around $10 a bottle. I recommend reapplying as needed whenever you start to feel dryness. For the same affect on your hair, Frederic Fekkai's Summer Hair Sun Bandana ($20) is heat-activated to protect hair follicles from the harshness of sun, saltwater and chlorine. Locking in conditioning elements, Sun Bandana is also oil-free, which is a total rarity in the hair mask product world. And it smells amazing. As for the fellas, don't be swayed by what your buddies tell you! Harsh sun, salt water and chlorine hold the same dangers for your skin and hair as they do for the ladies, so don't be afraid to moisturize in the manliest way possible. Jack Black's 16 oz. Beard Lube Conditioning Shave cream ($32) is perfect for summer. It's a light, non-invasively fragrant, pre-shave oil, shave cream and skin conditioner in one.
KISSY–KISSY No summer would be complete without a little romance, right? That being said, it's important not to neglect your lips. The more tender the skin, the more vulnerable it is to sun damage. In this instance, it's best to just stick with a classic. Smith's Minted Rose Balm ($7) is pretty much as good as it gets. This balm is as smooth as Carmex without the globby, heavy feel. Incidentally, it also manages to taste refreshing and sexy at the same time, which makes it a favorite of surfers and supermodels alike. Speaking of surfers and supermodels, every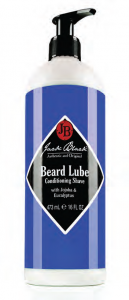 great summer share necessitates at least one fabulous fete. Great bones make for a great home, for a little extra midsummer's night flair, fill your house with gardenias and keep bowls of fresh lemons and limes on every table (a Martha Stewart secret). You'll be pleasantly surprised at how far a little aromatherapy can take a first meeting. The next morning, en route to the beach, revisit the citrus and scrape the skin gently with your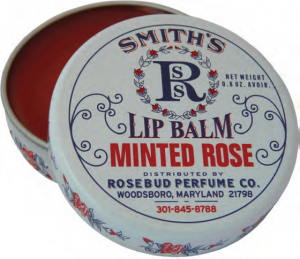 fingernails. Sounds funny, right? The Ancient Romans relied heavily on oranges, pomegranates, and other succulent and aromatic fruits to spice up any and all get-togethers. And if anyone knew how to party, it was that lot. However, while it's always fun to embrace a When in Rome mentality, moderation is the order of the day, so sparingly massage the essence into your hair and body. You'll be making new friends in no time at all. As the days get longer, remember that every carefree, sunny day is to be enjoyed to its fullest, and each balmy night that follows deserves a steamy story. Hopefully, between looking the part of a bronzed, summertime beauty—with help from the sun, sand, and science—this will be the most fantastic and fruitful of all your summer escapes.