by Tova Navarra
Artists have endeavored to capture the depth and beauty of the great outdoors since brush first touched canvas. The work of Vincent Nardone is a personal invitation to his artistic vision of nature through context and color—and to join him on playful trips to the shorelines and waterways he loves.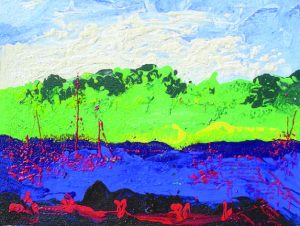 Sunset Illusion, 2004 Acrylics on board, 24" x 30"
Aqua Beat, 2005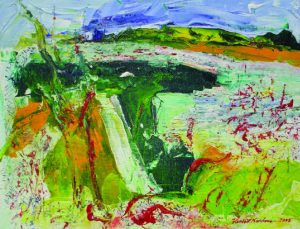 Acrylics on board, 18" x 24"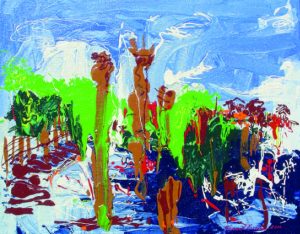 Inlet Meltdown, 2006 Acrylics on board, 24" x 30" Private Collector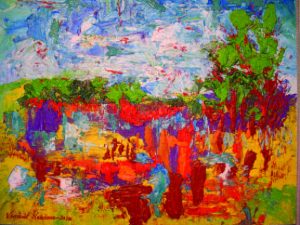 Rhythms on the Manasquan, 2010 Acrylics on board, 25" x 31"
Private Collector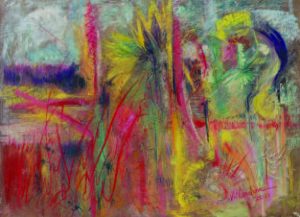 Nature's Pride, 2011
Pastels, 20" x 30"
Permanent Collection of the Butler Institute of American Art, Youngstown, OH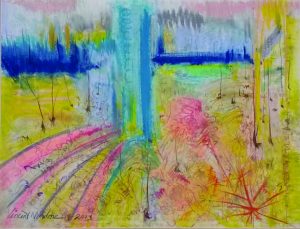 Back Bay Whimsy, 2013
Pastels, 20" x 28"
Gold Medal of Honor in Pastels 2017, Audubon Artists Inc.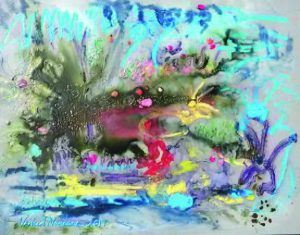 Storm Brewing on the Barnegat, 2017 Encaustic on metal, 11" x 14"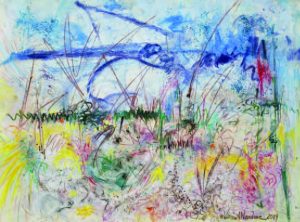 Shore Energy, 2019
Pastels, 18" x 24"
Gold Medal of Honor in Pastels, Audubon Artists Inc. 2020
About the Artist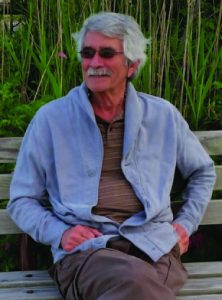 All you need is an eye for fun and an ageless spirit to appreciate the work of internationally known artist Vincent Nardone of Brick Township, who describes himself as a Visionary Expressionist. His art reflects the rhythms and patterns of New Jersey back bays and coastlines. Says Nardone, "My creative process is a textural journey synthesized into bits and then abstracted into imagery using pastels, watercolor, mixed media, and acrylic impasto. I like to work on location with my palette knife, brushes, and ideas." Many of his works seem to dance like sugarplum fairies along the waterways he often describes as "whimsy." A South Orange native, Nardone recalls, "My mother wanted me to be a priest, but I wanted to be an artist and go out with girls." He studied at the Newark School of Fine and Industrial Arts, Montclair State University, USC, and did annual post-graduate work in Paris and Florence. He taught in the South Orange-Maplewood school system for 30 years. He also won major awards, including Le Salon, Paris; Prix Rubens Medal; gold medals from the Audubon Artists, and other major awards from Allied Artists of America. All "sugarplums," too.