You have to be quick to capture celebrities in the wild. Montville's Ron Galella knows a thing or two about that. He was a paparazzo long before you'd ever heard that word—and became more recognizable than many of the stars he shot during his spectacular 50-year career.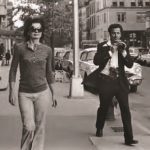 Ron Galella's work is in the collections of the Modern Museum of Art in New York and San Francisco, the Tate Modern in London and the Helmut Newton Foundation Museum of Photography in Berlin. Newsweek once called him a "paparazzo extraordinaire." Debbie Harry, one of Galella's favorite subjects, wrote to him that "any photographer that is fascinated with people, and then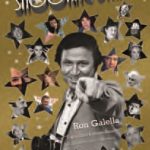 is able to catch them live, not in a studio set up, has a real gift." He is sharing that gift in Shooting Stars, a collection of untold stories and rarely seen candid photos of entertainment and society icons. Sued by Jackie Onassis (another all-time favorite) and socked in the jaw by Marlon Brando, Galella has many a tale to tell—from his early life in the Bronx to his remarkable red carpet adventures.