by Dan Brickley
 Five essentials for that little bit of Grace in all of us. 
When you name your daughter Grace, let's face it, you set the bar high. Starting in toddler-hood, the heat is on these girls to be just a bit more refined and elegant than the other kids. As Grace blossoms into young adulthood there comes the added pressure of living up to the divine blessing suggested by her name. And as the years pass, she must make us feel graced by her presence just to stay in our good graces. Let her slip, even for an instant, and—surprise—there is no grace period! In that respect perhaps there is indeed a little Grace in all of us. At least I'd like to think there is. So it's worth noting that the saving grace of being Grace is that no two Graces are exactly alike. Among the myriad ways to express this individuality is through the products one uses to look and feel wonderful when venturing out into the world. Whichever of the following five Graces you happen to be, here are five essentials you can use to save the day.
GRACE KELLY • ICONIC ACTRESS The quintessential Grace. If anyone were ever just born perfect, it was she. Refined yet warm, bold yet demure, perpetually charming and unyieldingly beautiful. This Grace is sophisticated and chic. She spares no expense, gravitating to CHANEL'S SUBLIMAGE cream ($350, 1 oz.) to keep that million-dollar face in check and JO MALONE'S GRAPEFRUIT cologne ($100, 100 ml) to seduce and mystify. In the crowning glory department, she never forgets to keep her blonde icy with FREDERIC FEKKAI'S very own "Grace" color serum ($30) because flawless hue is essential. And this Grace uses BREMENN RESEARCH LAB'S LUMEDIA FACIAL BRIGHTENER ($90, 3 oz.) and MURAD'S RESURGENCE RENEWAL EYE CREAM ($73, .5 oz.) to remain luminous at any hour.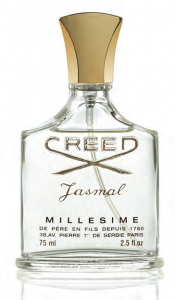 GRACE SLICK • 60s ROCK GODDESS The rebellious Grace. This Grace is the very essence of revolutionary cool. She is wildly beautiful, a fierce Athena with a twist of Venus. Her spirit is unwavering, yet elegant. She is a mix of earth mother and warrior, of intellect and magic. This Grace wears CREED'S WILD JASMAL perfume ($190, 2.5 oz.), BUMBLE AND BUMBLE Bb.SHINE ($35, 4 oz.) for glossy shag hair, and CHANEL'S navy liquid eyeliner ($45) to enhance her powerful, exotic gaze. It might be said that this particular Grace is known to, ahem, indulge now and again, and that's one of the reasons we love her. On the flip side of that coin, AMORÉ PACIFIC'S TREATMENT ENZYME PEEL ($60, 2.5 oz) is sure to erase the evidence of any debauchery. Meanwhile, DECLEOR'S 10 DAY RADIANCE POWER CURE ($37, .33 oz) is a quick and holistic fix to brighten her complexion after dehydration from lack of sleep, sun exposure or perhaps, one too many summertime cocktails.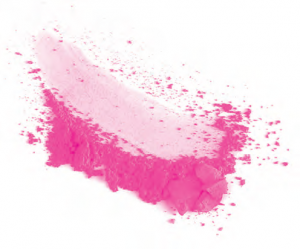 GRACE JONES • SULTRY SUPERMODEL The exotic Grace. She is a modern surrealist. This Grace is fueled by an almost primal force. She is staggeringly, savagely beautiful, and Amazonian in her sensuality. This Grace is not demure; instead her beauty flows from an overt and fabulous artistry. She wears ROBERT PIGUET'S FRACAS perfume ($95, .25 oz.), MAKE UP FOREVER'S NEON PINK POWDER BLUSH ($19), and PHILOSOPHY'S MIMOSA LIP SHINE ($12) for a bold pop art palette. This Grace is nothing if not physical, and to keep her body tip-top, CLINIQUE'S TURNAROUND BODY SMOOTHING CREAM ($28.50, 5 oz) is a unifier on the front against strain and age, while NUDE SKINCARE'S AGE DEFENSE DIETARY SUPPLEMENT ($108, 80 capsules) is an innovative regimen to keep skin tight, firm, and youthful.
GRACIE ALLEN • CLASSIC COMEDIENNE The witty Grace. She is quick and clever. This Grace is the first person you look for at every party, and the last you forget. She is fiercely independent, irresistibly fiery, and complexly rich. What she sacrifices in mystery, she more than compensates for in her confident allure. She wears BOND NO. 9'S WEST SIDE EAU DE PARFUM ($200, 100 ml.), NARS SEPHORA FLAME lipstick ($24), and BARE ESSENTIALS' BUXOM LASH MASCARA ($18) for deep red, sumptuous lips and bold, beautiful eyes. In a pinch, this Grace turns to CLARINS' INSTANT LIGHT PERFECTION TOUCH concealer ($30) and DUWOP'S SIDEWINDER CHEEK VENOM ($24, .35 oz) to ensure coverage and a brazen, natural flush.
GRACE GARCIAPARRA • BABY GRACE The Grace of things to come. When you're the progeny of the ultimate soccer mom (Mia Hamm) and a baseball All-Star (Nomar Garciaparra) you had better soak up all the pampering you can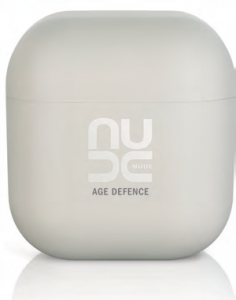 before it's time to get fitted for that first pair of cleats. WELEDA has the most delicate, organic products in its CALENDULA line. The company's Starter Kit ($12)—which includes Baby Cream, Lotion, Shampoo/Body Wash, Calendula Oil, and Diaper Care—is as gentle as can be and everyone knows that comfortable baby equals happy mother. When it comes to dressing a toddler, PETIT BATEAU is at the top of the list. Classic, comfortable, and pure products for baby abound. Check out the MILLERAIES LONG-SLEEVE NEWBORN BODYSUIT ($20) and ROBBIE ADRIAN'S VELOUR ORGANIC BABY BLANKET WITH SILK TRIM ($44-$270) for the ultimate in cuddling.
Editor's Note: Dan Brickley was the host of TLC's A Makeover Story for three seasons. He has authored numerous articles on fashion and beauty.