by Yolanda Navarra Fleming
Dr. Pedro Cordero is the ultimate one-man show.
By Yolanda Navarra Fleming
For Dr. Pedro Cordero, a Roselle-based General and Vascular Surgeon, the expression "going out on a limb" has daily significance. In his practice, during the course of more than 35 years, he says, "I've saved hundreds and hundreds of legs." Among other things, he treats dialysis patients and those with vascular problems including non-healing ulcers of the feet or lack of circulation, and specializes in laser surgery for vein treatments for varicosities, spider veins, and  carotid surgery in the Ambulatory Surgery Center at Trinitas Regional Medical Center.      
"I'm not on the teaching circuit or doing research or anything else," Dr. Cordero reiterates. "I'm doing what I love: saving limbs."
By any measure, his work is impeccable. 
"The results I've gotten over the years," he confirms, "are better than the national average."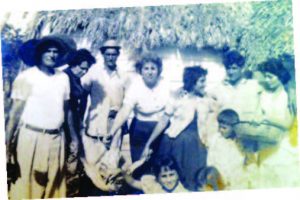 Indeed, Dr. Cordero is proud of the fact that he has performed more than 800 carotid endarterectomy surgeries, with very few complications and zero deaths. In addition to a high success rate, it's worth noting that his is a solo practice in a corner of the world where group practices are more common.
"As a solo practitioner, I am unique," he explains. "There are different boards in surgery, and if you want to distinguish yourself, you specialize and join a group, and that's all you do. You can't be good at everything. But if you go to a group practice nowadays, you may not see the same doctor twice. As a patient, I like to see the same doctor because there's a level of trust and comfort that develops over time."
Dr. Cordero was born in Cuba in 1950. At the age of 9, he immigrated with his brother and parents to the Union City/West New York area. As a student at Emerson High School he was called to the medical profession by his favorite teacher.
"Mrs. Zippo made biology come to life," he says, noting that he didn't let his weak math skills stop him from pursuing his passion. "She was a really great biology teacher who inspired me to want to go into medicine."
Thirty-five years later, while attending a surgical conference, he sat across the lunch table from another doctor whose nametag said "Dr. Zippo from Union City, Kentucky."
"I thought it was such an odd coincidence that he had the same last name as my teacher from Emerson High
School in Union City. I told him, 'the reason I'm sitting here in front of you is because of a teacher by the same name who taught at my high school in Union City, New Jersey.' The man nodded knowingly and said, 'That was my mother.'"
Dr. Cordero didn't have an easy time in school: "Everything was tough for me coming from an inner city school. The educational system is not the same that the kids get in suburbia. So I had to make up ground in college."
He began at Rutgers University for pre-med and went on to SUNY Buffalo Medical School. During that time, another teacher pointed him toward becoming a surgeon. 
"Dr. Lee at Buffalo was a great anatomist; I enjoyed his anatomy class so much that I decided I had to become a surgeon," he recalls, adding that part of his fascination was the artistry of the human body. "Everything has a purpose, everything is placed so perfectly. It's a perfect machine."
At SUNY Buffalo, Dr. Coredro also met his future wife. He went on to do his residency at Montefiore Medical Center in the Bronx.
"Since the first few letters in our last names were similar, we were paired off in our histology lab and had to use the same microscope, so we became friends," he recalls. "Finishing medical school together, we were matched as interns at Montefiore/Albert Einstein."
They worked dogged hours, often more than 140 per week. Upon graduation, he established both solo and group practices in Union, while she went on to become an internist with a sub-specialty in adolescent medicine. Now with his main practice in Roselle Park, he is affiliated with multiple hospitals in the area, including Newark Beth Israel Medical Center, where he completed a fellowship under Dr. Bruce Brener, and Trinitas Regional Medical Center, which he joined during its inception.    
In 2005, he was invited by a fellow doctor on a medical mission trip to the Philippines. 
"I saw the need these people had for not only medical equipment, but surgical care," he says. "There was an extreme lack of medical care and the urgent need for items that are routinely discarded by hospitals in the United States. We realized the usefulness of these items in the places we visited."
By 2007, Dr. Cordero had co-founded Mano-A-Mano International Relief Organization. Mano-A-Mano routinely ships out containers of medical supplies donated by hospitals to Third World countries including Venezuela, Haiti, Dominican Republic, Ivory Coast, Grenada, and Guyana, in addition to the Philippines. Medical missions are designed to provide immunizations, health education, disease prevention, dental screenings and treatments, eye examinations, and free reading glasses. Most recently, Mano-A-Mano is opening a small charitable surgical center in Pierre Payen, Haiti. He plans to teach surgery in underdeveloped countries when he retires, and offer mobile cancer screenings for women where there is a high breast cancer mortality rate. 
"It makes me feel great to be able to go to other countries and treat people who would never be able to be treated because they have no money and no access to care," says Dr. Cordero. "They are so appreciative and you can feel that appreciation for taking care of them." 
The only compensation is the joy he gets from the look on their faces.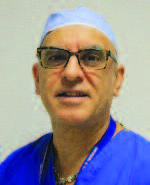 Pedro Cordero, MD, RVT, FACS Chair of the Periop 
Value Analysis Committee
908.241.2401