A look back at the Home Alone phenomenon.
By Luke Sacher
Home Alone, the highest grossing live action comedy motion picture in history, is now 27 years old. For those of us who saw it when first released in theaters, that's half our lives or more ago. Writer/producer John Hughes initially sold his screenplay to Warner Brothers, who flipped it to 20th Century Fox for a tidy profit. Alas, that proved to be one of the most shortsighted decisions in Hollywood history
Against a production budget of $18 million, Home Alone grossed $285.8 million in the United States and Canada, and $190.9 million in other countries, for a worldwide total of $476.7 million—a return on investment of 2,650 percent.      
From its release on November 16, 1990, Home Alone was #1 at the box office for 12 straight weeks, and remained in the Top 10 until well past Easter. After nine months in U.S. theaters, it had earned 16 times its debut weekend earnings, and sold nearly 70 million tickets. Worldwide, it was the third-highest grossing picture of all time, behind only Star Wars and E.T. the Extra-Terrestrial. The movie siphoned off so much box office from competing pictures that screenwriter William Goldman coined the verb "Home-Alone'd"—now an industry expression—after receipts for his film Misery (starring Kathy Bates and James Caan) fell short of studio projections
The premise of Home Alone (the McCallister family is jetting to Europe before they realize that eight-year-old Kevin has been forgotten) stretches the limits of credulity. What made the movie was the performance of adorable Macauley Culkin and the misadventures of two bumbling burglars, played by Joe Pesci and Daniel Stern
"The last 44 pages of Home Alone were written in eight hours," Hughes once admitted. "All that physical stuff. It was a roll as fast as I could type. I was inside that movie. Anything I did was right. When you get in there, it's a tremendous feeling because you're not planning it, it's just happening. And it's all subconscious."
Hughes suggested to director Chris Columbus that they cast Culkin as Kevin after Hughes directed the young actor in Uncle Buck, starring John Candy. After interviewing dozens of other young actors for the part, Columbus finally met with Culkin, and agreed that he was the right choice. By law, Culkin could only work until 10 p.m. This created logistical problems for the crew because of the movie's many night scenes. On top of that, shooting the live-action stunts was truly nerve wracking
"Every time the stunt guys did one of those stunts it wasn't funny," Columbus recalled. "We'd watch it, and I would just pray that the guys were alive." Stunts were prepared and rehearsed with safety harnesses, but performed without them on camera because of their visibility. CGI technology hadn't been invented in 1990.
Initial reviews of Home Alone were mixed. Variety remarked on the top-notch performances of its cast. Jeanne Cooper of The Washington Post praised it as pure, unpretentious entertainment. Hal Hinson, also of The Washington Post, lauded Chris Columbus's direction and Culkin's acting. Caryn James complained that the film's first half was "flat and unsurprising" in her New York Times review, but applauded the second half for its old-school slapstick humor and genuine sentimentality. Roger Ebert of the Chicago Sun-Times gave Home Alone 2.5 out of a possible 4 star rating. He pointed out that Kevin's booby traps would take a team of special-effects experts to set up and said the plot was "so implausible that it makes it hard to really care about the plight of the kid." Owen Gleiberman of Entertainment Weekly hated the film, giving it a D and scolding it for its "sadistic festival of adult-bashing."
Fast-forward to 2017. Home Alone is now a holiday staple, often ranked among the best Hollywood Christmas films of all time, including Miracle on 34th Street, A Christmas Story and the Frank Capra classic It's a Wonderful Life. Hughes admits he was inspired by Capra and his portrayals of honest, everyday Americans prevailing in the world over the no-goodniks. Like Capra, Hughes and director Chris Columbus were meticulous in their casting, and it shows. All these years later, it is difficult to imagine anyone better occupying any of the key roles: Macaulay Culkin as Kevin McCallister, Joe Pesci as Harry Lime, Daniel Stern as Marv Merchants, John Heard as Peter McCallister, Catherine O'Hara as Kate McCallister, Roberts Blossom as Old Man Marley, John Candy as Polka King Gus Polinski and Hope Davis as a Paris-Orly Airport receptionist
How did they come to Home Alone? Where did life take them in the years that followed? Where are they now? I thought you'd never ask…
Macaulay Culkin (August 26, 1980) was born and raised in New York City, and began acting at the age of four. Named after Lord Macaulay of India, he is the paternal nephew of actress Bonnie Bedelia (Heart Like a Wheel, Die Hard). In 1989, Culkin appeared in John Hughes's Uncle Buck and went toe-to-toe with John Candy as dead-panning Miles. After Home Alone, he was hailed as the most successful child actor since Shirley Temple—ranked #2 on both VH1's 100 Greatest Kid-Stars and E!'s 50 Greatest Child Stars.
Around the time of shooting Home Alone, Culkin became close friends with pop icon Michael Jackson and appeared in Jackson's "Black or White" music video. When Jackson stood trial accused of sexual abuse, Culkin testified on his behalf, and reported he had slept in Jackson's bedroom on countless occasions. He explained that Jackson's bedroom was arranged over two floors, and that Jackson had never sexually molested him or touched him in any improper way. Culkin referred to the allegations as "absolutely ridiculous
In 1991, Culkin hosted Saturday Night Live and starred in  Home Alone 2: Lost in New York in 1992. In 1993, while a student at the School of American Ballet, he danced the title role in a filmed version of The Nutcracker, staged by Peter Martins from George Balanchine's 1954 New York City Ballet production. Culkin retired from acting in 1994 and married actress Rachel Miner in 1998, but the marriage broke up and they were divorced in 2002. He dated actress Mila Kunis for several years and they remain friends.
Culkin returned to acting in his mid-20s with generally good reviews, including a hilarious appearance on Will and Grace as an immature lawyer. He also did voice-over work. In 2010, he appeared alongside actors Matthew Broderick, Molly Ringwald, Judd Nelson, Ally Sheedy, Anthony Michael Hall, and Jon Cryer in a tribute to the late John Hughes. He also fronted a band called The Pizza Underground, a Lou Reed/Velvet Underground parody-tribute group. In 2015, Culkin starred in a dark and brilliant five-minute YouTube video as a troubled Uber driver complaining about the impact of a traumatic childhood episode when his family left him at home and he had to defend himself against a pair of criminals.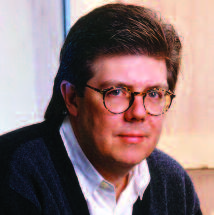 John Hughes (February 18, 1950 – August 6, 2009) was born in Lansing, Michigan. He grew up in Grosse Pointe, a toney Detroit suburb, and in Northbrook, IL, outside Chicago. His experiences in Northbrook and at Glenbrook North High School became the grist for many of his movies, as well as his literary satire
"I grew up in a neighborhood that was mostly girls and old people," he told an interviewer. "There weren't any boys my age, so I spent a lot of time by myself, imagining things. And every time we would get established somewhere, we would move. Life just started to get good in seventh grade, and then we moved to Chicago. I ended up in a really big high school, and I didn't know anybody. But then The Beatles came along…changed my whole life. And then Bob Dylan's Bringing It All Back Home came out and really changed me. Thursday I was one person, and Friday I was another. My heroes were Dylan, John Lennon and Picasso—because they each moved their particular medium forward, and when they got to the point where they were comfortable, they always moved on."
After dropping out of the University of Arizona in 1969, Hughes began selling jokes to comedians, including Henny Youngman, Rodney Dangerfield and Joan Rivers. He worked in advertising and became the youngest Creative Director in the history of Leo Burnett Worldwide. His work often took him to New York, where he got to know the folks at National Lampoon and began writing for the magazine (secretly) on the side. His story "Vacation '58" was the basis for the hit 1983 movie National Lampoon's Vacation. That script, plus the one for Mr. Mom, earned Hughes a three-picture deal with Universal Studios. He went on to direct a string of popular films set around upper middle-class American high schools, including Sixteen Candles, Weird Science, The Breakfast Club, Ferris Bueller's Day Off, Pretty In Pink and Some Kind of Wonderful. He also directed Planes, Trains and Automobiles and Uncle Buck before Home Alone. Hughes also authored screenplays for Maid in Manhattan, Drillbit Taylor and the Beethoven films.
Hughes was deeply shaken by the death of John Candy (below) in 1994 and pulled back from the movie business. He suffered a heart attack on West 55th in New York in 2009 and died at the age of 59.
Catherine O'Hara (March 4, 1954) started her career in 1974 in her hometown of Toronto as a cast member of the legendary Second City comedy ensemble. She was an understudy for Gilda Radner until Radner joined the founding cast of Saturday Night Live. Two years later, Second City created the sketch comedy show SCTV, with O'Hara as a regular performer. In 1981, when SCTV was between network deals, she was hired to replace Ann Risley when Saturday Night Live was being revamped. However, she quit the show without ever appearing on air, and returned to SCTV when it signed with NBC. Her position at SNL was filled by longtime friend Robin Duke.
O'Hara's work at SCTV brought her fame in Canada and the US as both an actress and writer, winning an Emmy for outstanding writing and two nominations for comedy performance. She made her feature film debut in Double Negative, which co-starred SCTV regulars John Candy, Eugene Levy and Joe Flaherty. Throughout the 1980s and 1990s, she appeared in a number of supporting roles, including Martin Scorcese's After Hours and Nora Ephron's Heartburn with Meryl Streep. Her most memorable cinematic roles were in Tim Burton's Beetlejuice and, of course, Home Alone and its sequel. O'Hara also starred in four of Christopher Guest's "mockumentaries"—three of which earned her awards and nominations: Waiting for Guffman, Best in Show, A Mighty Wind and For Your Consideration. Her role in the 2010 HBO biopic Temple Grandin earned her three major nominations, including a Primetime Emmy and Screen Actors Guild award.
O'Hara is currently starring alongside fellow SCTV alum Eugene Levy and his son, Daniel, on the CBC comedy/satire Schitt's Creek—a runaway favorite of Netflix viewers. She won Canadian Screen Awards for Best Lead Actress in a Comedy Series in 2016 and 2017 as the washed-up soap star Moira Rose
John Heard (March 7, 1945 -July 21, 2017) was born in Washington, D.C. to John Matthew Sr. and Helen Heard.
He attended Clark University in Worcester, Massachusetts, and Catholic University of America in D.C., planning initially to be a drama teacher. By the early 1970s, Heard was earning critical acclaim for his acting and by the end of the decade his stage work in New York earned him roles in movies and on television. His early films include Cutter's Way, Cat People and C.H.U.D., in which he co-starred with future Home Alone cast member Daniel Stern. In 1988, about the time he was cast in Home Alone, Heard was in three hit films: The Milagro Beanfield War, Big and Beaches.
See our interview with John Heard on page 87.
Joe Pesci (February 9, 1943) was born in Newark and raised in neighboring Belleville. He was acting by the age of four and by age 10 was a regular on a TV program called Startime Kids, which also featured Connie Francis. Pesci knew Frankie Valli and Tommy DeVito growing up and, in 1959, introduced them to songwriter Bob Gaudio, leading to the formation of The Four Seasons. In the 1960s, he began his own musical career, playing guitar for several bands, including Joey Dee and the Starlighters (he was replaced by Jimi Hendrix!). In 1968, Pesci released an album of contemporary pop hit cover songs titled Little Joe Sure Can Sing! as Joe Ritchie. Later, he and Frank Vincent put together a music/comedy act that caught the eye of Robert DeNiro and Martin Scorcese, who were casting Raging Bull. Pesci and Vincent both earned starring roles, with Pesci snagging an Oscar nomination.
Prior to his side-splitting portrayal of Harry Lime in Home Alone, Pesci appeared in a number films, including Easy Money, Once Upon a Time in America, Lethal Weapon and Goodfellas, which was released five weeks before Home Alone. Pesci won the Best Supporting Oscar for Goodfellas, during which he stomped Vincent's character to death in one of the most enduring scenes in the annals of mob movies.
Pesci continued to shine in both dramatic and comedic roles after Home Alone. He had memorable performances in JFK, My Cousin Vinny, Home Alone II, The Public Eye, Casino and The Super. By the late-1990s, the starring roles being offered to Pesci tended to be in low-brow or low-quality pictures, so in 1999 he decided to take a hiatus from the cinema and stage to revive and pursue his musical career
Daniel Stern (August 28, 1957) was born in Bethesda, Maryland, where he caught the acting bug as a teenager. He starred in several high-school productions and applied for a job as a lighting engineer for a Shakespeare Festival in Washington. Instead, he was hired as a walk-on in a production of The Taming of the Shrew, starring Glenn Close. Stern dropped out of high school in his senior year and soon moved to New York, where he found parts in Off Broadway and Broadway productions, including True West with Gary Sinise
In 1979, Stern made his film debut as Cyril in Breaking Away and had a small part in Woody Allen's Stardust Memories a year later. His breakthrough role came in 1981 as "Shrevie" Schreiber, the obsessive-compulsive record collector, in Barry Levinson's Diner. In 1985, he appeared in Woody Allen's Hannah and her Sisters and in 1988 he began a six-season run as the adult voice of Kevin Arnold in The Wonders Years. After playing Murchens in Home Alone, Stern played Phil Berquist in City Slickers and City Slickers II and directed the baseball film Rookie of the Year. Recently, Stern played nuclear physicist Glen Babbit in 15 episodes of the critically acclaimed series Manhattan, about the building of the atomic bomb during World War II. He also directed two episodes.
Stern is an accomplished fine artist, particularly in bronze sculpture. He has created works for public art projects in San Diego, Pasadena, Palm Desert, Temple City and Agoura Hills, as well as many private commissions, gallery exhibitions and art fairs. He is currently an artist in residence at Studio Channel Islands Art Center in Camarillo, California. His brother is television writer David M. Stern, and his son is California State Senator Henry Stern.
Roberts Blossom (March 25, 1924 – July 8, 2011), who played Old Man Marley—Kevin's next door neighbor in Home Alone—was born in New Haven, Connecticut. His father, Robert, was Athletic Director at Yale. Blossom grew up in Cleveland and attended Harvard for a year before enlisting in World War II. After the war, he found his way into acting and earned high praise from critics during the 1950s, 1960s and 1970s—winning an Obie in each decade. Blossom worked steadily on and off Broadway, as well as appearing in numerous television series and soap operas, in which he often played villains
Beginning in his 40s, Blossom began playing eccentric and cantankerous old oddballs on the silver screen, with roles in Slaughterhouse Five, The Great Gatsby, Close Encounters of the Third Kind, Escape from Alcatraz, Doc Hollywood, Christine, The Last Temptation of Christ and The Quick and The Dead
Chris Columbus (September 10, 1958) was born in Spangler, Pennsylvania and raised in the Ohio town of Champion. He attended New York University's film school at the Tisch School of the Arts, where he was classmates with writer/director Charlie Kaufman and actor Alec Baldwin. Columbus neglected to renew his scholarship after his freshman year and had to work a factory job back home to afford his sophomore year tuition. In between shifts he worked on his first screenplay, which would become the hit movie Gremlins. Steven Spielberg optioned it and also hired Columbus as a screenwriter. He wrote two more scripts for Spielberg—The Goonies and Young Sherlock Holmes—and made his directorial debut in 1987, with the teen comedy Adventures in Babysitting. John Hughes wanted Columbus to direct National Lampoon's Vacation, but Columbus didn't see eye-to-eye with Chevy Chase and did not get the job. Hughes saw to it that Columbus was on Home Alone.
After Home Alone, Columbus directed a dozen more movies, including Home Alone II, Mrs. Doubtfire, Stepmom, Harry Potter and the Sorcerer's Stone, Harry Potter and the Chamber of Secrets, and Pixels. In 1995, he founded 1492 Pictures and produced Harry Potter and the Prisoner of Azkaban and The Help, for which he received an Academy Award nomination.
Like Hughes, Columbus embraced the ethos of directors like Frank Capra. "I can understand the validity of showing people the ugliness of the world," he once said, "but I also think there is a place for movies to leave people with a sense of hope. If your film isn't going to do that, I just don't think it's worth making."