The easy questions are often the hardest to answer.
We asked a group of area experts & celebrities to weigh in on the really important ones… Am I good enough to sing professionally?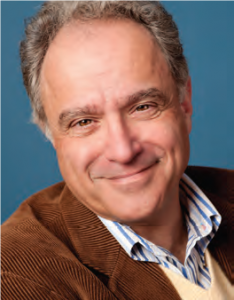 Anthony Laciura: In a sense, it would be simpler to answer the question Am I good enough to be a doctor or a lawyer? Often someone has a voice, but it's not as endearing to the listener as they think. To determine whether someone has a sound special enough to build a career around, it takes a minimum of a year with at least one voice lesson a week. Professional singers have to learn how the body works and how to rely on their senses, how to keep an even pressure of breath so that the vocal chords vibrate at exactly the same rate. Remember, you're dealing with a part of the anatomy that's the size of a dime. It takes great patience on the part of student and teacher. I've been involved with singers who had really ugly voices when they began, yet through sheer will and study built good, long careers. Is it ever too late to start a professional singing career? There's always an exception, but my gut reaction would be that if you've hit 50 and haven't done anything yet, you might not possess the physical strength and stamina to launch a singing career. Anthony Laciura has performed as a tenor with the Metropolitan Opera for more than 25 years. His talent for playing character roles has won him an entirely new audience as a cast member of the HBO series Boardwalk Empire. Anthony plays Eddie Kessler, right-hand man to power broker Nucky Thompson.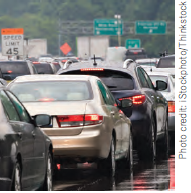 Why am I always stuck in traffic? Bernie Wagenblast: The short answer is "because you live in New Jersey." There are over five and a half million licensed drivers in our state and sometimes it seems as if all of them are trying to get to the same place you are! When you consider there have been few new highways added since the 1970s it's probably no surprise traffic often is jammed. While you can't totally avoid traffic, there are some simple steps you can take to minimize the delays. First, and most important, collect as much info as you can before you leave on trips of over an hour and, if possible, continue to do so while you're traveling. Some of the better GPS units will warn you about congestion. There are a number of websites you can check before you go that will alert you to accidents, construction and even how fast traffic is moving. On some you can even look at traffic cameras to see for yourself how crowded the roads are. You can also dial 511 for traffic updates—not just in Jersey, but in New York and Pennsylvania. Second, most people know only one way to get where they're going. Regardless of the length of your trip, always have alternate routes in your mind. Google Maps is one of the sites that offers alternative routes—pick the one you like, but print out the others in case you have to divert. If you hit a wall of traffic, you can switch to Plan B or Plan C without getting angry or panicking and getting lost.
Bernie Wagenblast specializes in transportation communications. He began as one of the original reporters for Shadow Traffic in 1979, and today you can hear Bernie's voice on the trams at Newark and JFK Airports, and throughout the New York City subway system.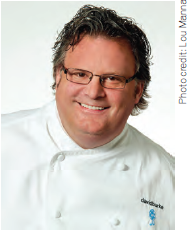 What should I order for dinner? David Burke: Always ask to hear about the specials. Are they seasonal? Do the match the weather? Are they really special? I was at an Italian place one night and they had 15 specials. To me that's not special. There are certain things I find irresistible. Peking Duck. When I see that on a menu I automatically order it, even if I'm not in a Chinese restaurant. Stone crab with mustard sauce. Paella, but only at a really good place. I love Florentine ravioli with the spinach and the poached egg. In terms of seasonal items, you can't go wrong with Copper River salmon or shad roe in the spring, and pheasant and venison around the holidays. And truffles when they first hit the season. If you are less adventurous and looking for reliable, a good restaurant should always do the simple things well—Caesar salad, roasted chicken, crab cakes, omelets, bread. Chef David Burke knows his way around a menu. He owns Fromagerie in Rumson, Primehouse in Chicago, Prime in Connecticut, and Fishtail, David Burke Townhouse and David Burke Kitchen at the James Hotel in Manhattan.
Katie or Matt? Terry Schaefer: As a Today Show producer I marveled at Katie's capacity to wing it, ever so intelligently, like the girl in school who borrows your notes and then gets a better grade on the test. But Matt's style was more my own. He comes to the studio every morning precisely at 5 a.m., ensuring two full hours to prepare for the show. He walks onto the set impeccably dressed just before 7, carrying carefully edited notes and questions for each of his segments, clipped together in perfect order, from hard-news interviews to cooking segments. Katie would arrive later, sometimes much later, and often read producers' notes and questions at the last minute. She'd scrawl her own notes next to theirs, borrowing a pen to write, ingesting and processing information with lightning speed. Frequently she challenged the structure of the show, calling the executive producer in the control room with very last-minute suggestions, then she'd slide into the anchor chair with seconds to spare. But when the cameras rolled, there they were, side-by-side, each ready in their own way to deliver the news of the day, on America's number-one morning show. Their easy chemistry and mutual respect was real. They valued their differences, even relied on them to get the job done. Each was a genuine pleasure to work with. Terry Schaefer worked at NBC News for 26 years, 17 of those as a producer for the Today Show.
 What is the difference between a $1,500 watch and a $15,000 watch? Samuel Friedmann: Design, materials, innovation and quality. The biggest cost of building a great watch comes before it is built. It's in the blueprint. It takes two years and countless trips back to the drawing board to design a breathtaking timepiece. It takes 12 separate factories to make the components. Then they must be assembled into a work of art—a work of art that works. The finishing is done by hand, because a machine can't "feel" when each tiny piece fits just right. When the watchmaker looks inside, he sees things like a solid-gold rotor, things that tell him this is a wonderful machine. When the consumer sees this watch that embraces the body, the beauty of the timepiece is obvious to the eye. Think of it as the difference between a house built by a good architect and a great one. Both look nice when they're brand new. Only 10 years later will you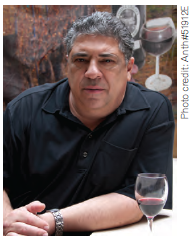 know which architect was great. Samuel Friedmann is President of Gevril Group. The Gevril name has been associated with museum-quality timepieces dating back to the 16th century.
Do actors love to play wise guys as much as we love to watch them? Vincent Pastore: Absolutely. And not everybody can play a wise guy. You must do your research, know the character. Do you think Ron Howard or Henry Winkler could play the role? Chazz Palminteri, Pacino, DeNiro—they are true wise guys. Personally, I prefer no Dons in my organized crime movies. I like the lowlifes. In Donnie Brasco, Pacino played the lowlife role to a tee. I loved the last scene when he knew he was gonna get whacked. He put his jewelry, wallet, everything in the drawer. He told Johnny Depp, "I put my neck out for you, Donnie." That was real loyalty. Omertà. The code of silence. I think the chivalry is what attracts the actors to those old wise guys that embrace Omertà. John Gotti might have been the last of the real wise guys. As a member of The Sopranos cast, Vincent Pastore created one of the most enduring wise guy characters in television history: Salvatore Bonpensiero, aka Big Pussy.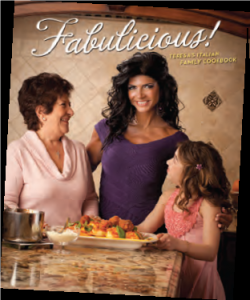 Why am I not making my own pasta? Teresa Giudice: Given that gourmet pasta can run $7 a pound and more—and that it's so simple to do— I don't know why. There's something magical about making it yourself. It does take a little more time and effort, but the reward is so, so worth it. When it comes to making pasta from scratch, you need to buy a decent machine (there are good ones for $30 and great ones for under $100) and use the same basic recipe with only two ingredients: flour and eggs. What determines the final product is how you cut it. For most pasta shapes, the dough should be as thick as a nickel. For ravioli, which overlaps at the edges, the pasta should be as thick as a dime. Two things to remember after you're done: add salt to the water after it boils but before the pasta goes in…and make sure your sauce is done by the time the water comes to a boil. Fresh pasta cooks quickly! Teresa Giudice became a reality TV icon on Real Housewives of New Jersey…and is now an accomplished author. Her second cookbook—Fabulicious!—made the New York Times Best-Seller List.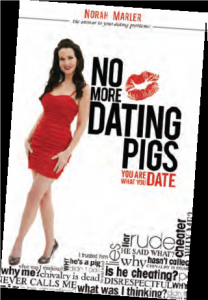 I'm 44. I'm single. What now? Norah Marler: Get comfortable with yourself; it's okay to be single and at this time of your life it's okay to be a little selfish. Enjoy some "me time" by doing all the things you haven't been able to get to because you've been too busy giving your time to others. Perhaps you've been longing to go back to school or take dancing lessons, learn to ski or become a world traveler. Whatever your desires are, now is the time start living them. Then commit to the best interests of the person you love: You. Analyze your past, present and hoped-for future and develop a program for achieving that future. Make a list of what you want and what you need. Create a life plan that will fulfill your needs. It's your life—create it as you wish, but you must follow a Think-It…Plan-It…Built-It blueprint. Norah Marler is 44 and has been single for many years. She is a passionate advocate for women's health, safety and wellness, the author of No More Dating Pigs and the mind behind the nomoredatingpigs.com web site.