by Lavinia Lee Mears
For more and more vacationers, wellness is the issue.
By Lavinia Lee Mears
You're going where? To do what? It was November of 2000. I had just told my (then) better half that I was departing the next day for Costa Rica to meditate on a mountaintop for a week. His reaction was, well, let's just say he wasn't thrilled at my spontaneous decision.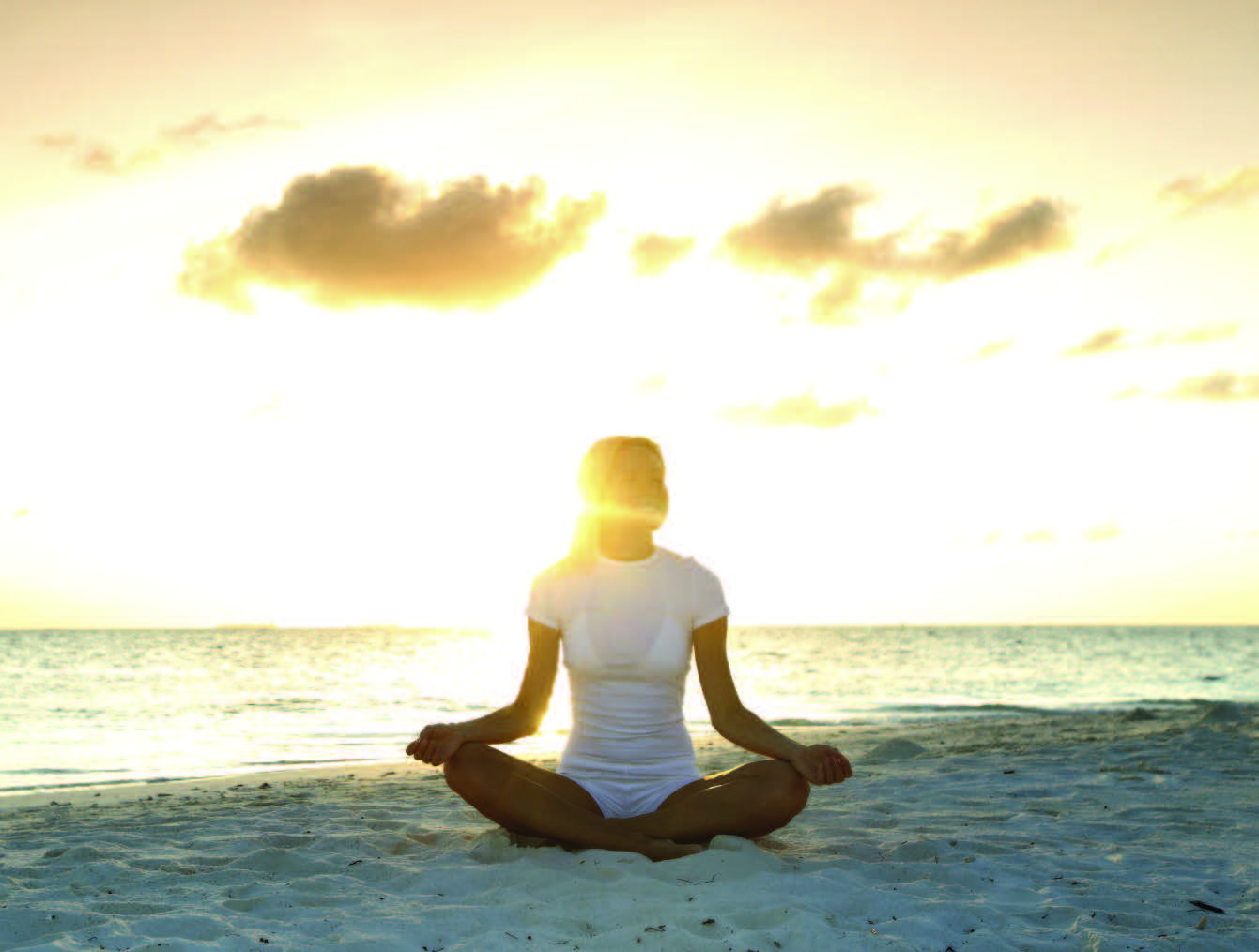 I was tired. Extremely tired. I had just come off a year of back-to-back trials as a new assistant prosecutor. Taking a few days off to rest at home had not worked for this work-a-holic who couldn't resist picking up her phone or checking her emails. It was too early in my legal career to be a burned-out lawyer; I needed to be in a place where there were no distractions from my sole focus: rest. And so off I went to a yoga and meditation retreat, not quite knowing what to expect.
I arrived in Costa Rica and spent the next week with strangers. I meditated and practiced yoga every day. Despite being a meat-and-mashed potatoes girl, I found myself enjoying the healthy vegetarian meals. I slept like a normal human being and devoted one entire day to silence. Ten days later I returned, rested and relaxed, and had even shed those stubborn five pounds I had been trying to lose for years. I didn't have that "need a vacation from my vacation" feeling. I looked good and I felt good. I was hooked.
That is how my love affair with the wellness vacation (aka well-cation) was born. In the ensuing decade-and-a-half, my precious time off has been devoted to vacations that nurture my mind and body. I've said good-bye to the gluttonous, all-inclusive resort and hello to the all-you-can eat vegetarian meal plan.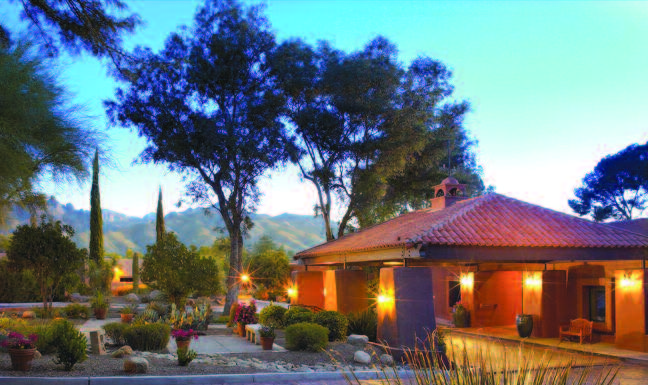 The biggest benefit of a well-cation is the jump-start it offers toward reaching your wellness goal. Staying on-program is much easier when the stresses of everyday life are removed and only healthy activities and meals are offered. And since guests share the same outlook, they support one another to stay committed toward reaching their wellness goals. The investment in a wellness vacation continues to pay off when new habits take hold after the vacation has ended. This may explain why the number of people who are investing their time and money in wellness-related travel has been on the rise. The worldwide wellness tourism market—estimated by some at over $400 billion—has been growing steadily since 2007, increasing nearly 13 percent last year.
Choosing the right well-cation, whether here in the U.S. or abroad, depends upon your personal wellness goals and budget. The process begins with an understanding of the different options out there…
Destination Spas
If rest and relaxation is your goal, destination spas offer guests the ultimate pampering experience, usually in a resort-like setting. Overnight accommodations, meals and access to the resort's facilities are included in the fee. Guests are offered specific spa services geared toward rest and relaxation at an additional cost. Facials, massages, manicure/pedicure treatments and body wraps are offered in a tranquil environment. Prices range from $300 to more than a $1,000 per night.
The world-renowned Canyon Ranch in Arizona offers its 3-night "Spa Sampler" package at a cost of $3,840 per person. Guests can allocate $145 of that amount toward spa services. A less expensive local option is Deerfield Resort and Spa. Located in East Stroudsburg, Pennsylvania, Deerfield is less than a two-hour drive from most parts of New Jersey. A three-night stay costs under$900. Accommodations, meals and a 50-minute Swedish massage are included in that rate. Crystal Springs Resort in Sussex County and the Ocean Place Resort and Spa in Monmouth County, are hotels that have full-service day spas available to resort guests and day visitors. Crystal Springs offers guests 2 spas, 6 golf courses, 12 dining options, a water park and a ski resort. Neither Ocean Place nor Crystal Springs offers an all-inclusive option; rates depend on the level of accommodations chosen, as well as the time of year.
Weight Loss
If your goal in 2015 is to lose 5 to 20 pounds (or more), a weight loss retreat can jump-start you toward that goal. Guests adhere to a strict menu, which is rich in vegetables and vegetable juices. Exercise programs are geared to accommodate various fitness levels. Stays range from three days to three weeks and weight loss varies from a pound a week to a pound a day. Since food that isn't part of the program is outlawed at the retreat as "contraband," the temptation to cheat is removed. A weight loss retreat is a bullet-proof way to ensure immediate results. Most programs incorporate cooking, exercise and health education classes to teach guests how to stay on-program when they return home.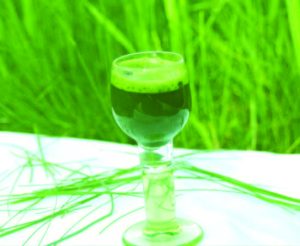 There are a number of weight loss retreats in the region, including the Copperhood Retreat & Spa in the Catskills. It has been touted as one of the best in the world. The three-night detox plan costs about $1,500, while the 21-day "Break Your Bad Habits" plan rate is about $8,000, depending on what level of accommodations is chosen.
Detoxification
"Detox" vacations aim to rid the body and mind of toxins and tensions. While programs vary in cost and available services, you can expect most detox programs to include:
All-you-can-eat raw, organic vegetables and juices
Steam rooms, hot tubs and dry sauna therapy
At least one day devoted to a water or juice fast
Spa services such as colon hydrotherapy, lymphatic drainage massage and detoxifying body-wraps
Exercise and meditation classes
The Hippocrates Health Institute's 21-day "Life Transformation Program" teaches guests how to detoxify their bodies and enlightens them to the benefits of a raw, "live-food" vegan diet. Located in West Palm Beach, Florida, tuition for the program ranges from $7,000 to $30,000 depending on the accommodations and services provided.
Fitness
If you already are in great shape and want to bring your fitness to a higher level, fitness vacations (aka Boot Camps) may be the answer.  As the name implies, these places are not for the faint of heart. Keeping up with the rigorous program requires stamina and excellent physical health. Your doctor's approval is recommended, and in some cases, required. Guests commit to a demanding fitness regimen with activities and/or classes offered from dawn to dusk. Mountain climbing, hiking and surfing are among the leisure activities offered, depending on the climate and geography. Classes on nutrition and healthy eating are included in the fee, as are meals. Accommodations vary from luxurious to rustic.
One of the best known Weekend Warrior boot camps is Utah's all-inclusive Red Mountain Resort, with rates starting at $295 a night. The resort's "Adventure Concierge" assists guests with planning activities such as hikes to explore the red rock canyons and cliffs, scenic mountain biking and outdoor excursions such as horseback riding, kayaking and wild-mustang tours.
Yoga
Yoga ashrams offer a quiet respite from the crush of professional life, focusing on stretching, breathing and meditation. Rates can be as low as $50 a night and accommodations are often dormitory-like settings, with shared restrooms and showers. Meals are basic vegetarian and guests are required to follow the daily schedule of yoga and meditation classes, which likely start at dawn.  You may also be expected to help with up-keep of the facility by gardening, cooking and assisting with cleaning up after meals—a practice called "karma yoga." You may also have the option of learning the art of "mindfulness" by devoting one or more days to complete silence.
Needless to say, there are many resorts and holistic centers that offer the amenities and luxuries of a destination spa along with their yoga classes and meditation instruction. For instance, the Chopra Center for Wellbeing in Carlsbad, California has a six-day "Perfect Health" retreat beginning at $2,875, not including accommodations. Closer to home, the Kripalu Center for Yoga & Health in Stockbridge, Massachusetts offers retreat weekends with various self-improvement courses throughout the year starting at $375.
There are countless wellness vacations options in the United States and throughout the world. The best one will be customized to help you meet your personal wellness goals. If you know what you want and what to look for, you can also do it yourself. For help planning a wellness vacation, contact a certified wellness travel agent or an agent experienced in planning wellness vacations.
Editor's Note: Lavinia Lee Mears is a Westifeld attorney with a passion for writing and a love of wellness vacations. A mother of two school-age boys, she has lived in Union County most of her life. In addition to her legal work, Lavinia is an advocate for gifted children with learning differences.