by Sarah Rossbach
When it comes to serious yard work, it's what's out front that counts.
In Chinese, the word "crisis" consists of two characters. One represents danger, the other opportunity. This sums up rather neatly the state of suburban lawns in post-Sandy New Jersey. Hopefully, by now you have taken care of the downed wires and looming limbs and are focusing on the opportunity to re-imagine your front lawn.
Every plot of land presents its own challenges, of course, but there are some cosmetic rules-of-thumb that can make your property more appealing.  We checked in with four Garden State landscaping experts, gave them a suburban home with a sidewalk in front, and asked them for their tips and tricks to undo what Sandy did and punch up the curb appeal.
Dave Williams
Williams Nursery • Westfield
If you've lost trees during Sandy, there is a silver lining: you have gained more sun. So now you can plant shrubs with more summer blooms that would have suffered in the trees' shade. Over the past few years, shrubs with multiple blooming times have come on the market.
Take hydrangeas—they used to have a shorter blooming time and if there was a cold winter, you might not get a good bloom that year. A few years ago, we were thrilled when "Endless Summer" hydrangeas arrived. Now we have additional varieties that continually bloom, such as "Forever & Ever" hydrangeas.  Along with the traditional blues, "Forever & Ever" offers wonderful color choices, ranging from "Pistachio's" pink with green edge and "White-out" to "Peppermint's" white with pink brushstroke and "Fantasia's" lime green and pink flowers that fade to blush pink with apricot/mauve hues. An added benefit to "Endless Summer" and "Forever & Ever" is that they are less daunting: hearty, easier and not as affected by weather.  You don't even have to worry about when to prune. If you plant these hydrangeas, you can cut the blooms for your home and have wonderful color inside and out.
Repeat-blooming plants are also an option. Lilac "Bloomerang" has spring and fall flowers and azalea "Encore" and "Bloom-a-thon" bloom in April/May and again in September/October.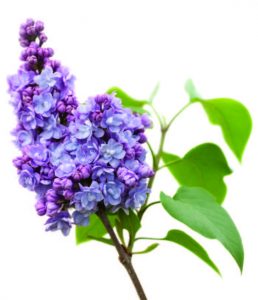 If you miss impatiens—not on the market due to Downy Mildew—a great substitute with a similar color palette is caladium. While not a flowering plant, caladium has heart-shaped leaves in a variety of colors—white, red and pink. Caladium can tolerate the growing challenges of summer months. You can plant it in a dry site in the shade and forget about it.
Bob Sickles
Sickles Market • Little Silver
For myself, in general, I like evergreens, such as hollies and boxwoods for year-round color and structure, and they are easy to maintain. I plant one or two specimen plants, such as fancy-leaved Japanese maples. While it can be finicky like a thoroughbred, this red-leaf plant is a pretty, elegant plant worth the trouble. It looks great all season, whether in leaf or budding or exhibiting fall color.
In the spring, scented plants such as Korean lilacs (May to June), Viburnum carlesii (Korean spice viburnum; early May) and Daphne (mid-April) have beautiful, fragrant blooms. I have planted them near the entrance to our home and particularly like to entertain friends when they're in bloom.
Perennial shrubs and flowers can give you attractive splashes of color. If you're looking for hardy, easy-to-care-for plants with nice blooms throughout the summer months, you can't go wrong with "Endless Summer" hydrangeas and red "Knock-Out" roses. I also love Nikko Blue and Annabelle hydrangeas. For a softer texture, I like Liriope, a broad-leaf grass that you mow once in March and then watch, as it transforms through the seasons from a soft mound of grass to blue flowers to black berries. Liriope is a no-care plant that can take sun or shade. For ground cover, instead of invasive ivy, try Epimedium, which can grow with little sun and water under a tree and has orange and yellow fairy-like flowers.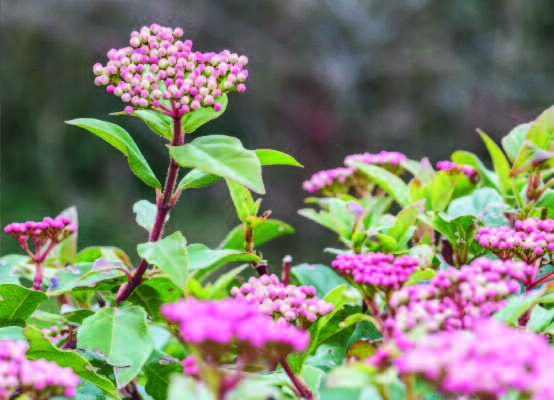 Kevin Bullard
Kale's Nursery • Princeton
My home in Lawrenceville has a small front yard that I have landscaped with classic, simple lines. I have boxwoods as a backdrop hedge planted in front of my house, with two feet of mulched bed in front of them that I plant with annuals in the spring. My much larger backyard has a less formal cottage-y feel with more colorful, flowering trees and shrubs. a vegetable garden and perennials of all types. On one side of the front yard, I planted a viburnum, which flowers three to four weeks in the spring. For winter interest, I also have different colored hellebore that flower from February to May or June. A Japanese maple balances the other side of the house.
You also can improve curb appeal by installing a Walpole mailbox or lantern post. These  are high-end products—around $1,000 installed—with high impact. If you're going for more of a cottage feel, you could install a decorative post with a birdhouse with a shingled or copper roof within sight of a front window.  Large planters—clay, aged terra cotta, cast-iron, concrete—can be planted at your nursery with a burst of colored flowers and delivered to the front step.
Beyond landscaping, my family enhances our home. My three-year-old son helps me mulch, plant annuals and small perennials and keeps me company as I work on our landscape. What could be better!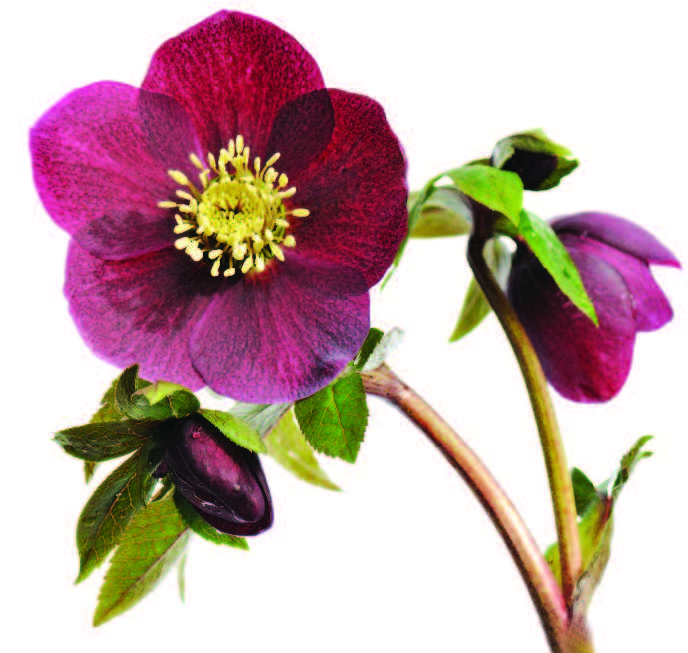 Todd Thompson
Guaranteed Plants • Middletown
For many of my clients, my landscaping approach is "less work, more reward." To this end, hearty, deer-resistant plants work best. For next spring's blooming season, start this fall with planting pockets of daffodils about 4 to 6 inches deep. Daffodils are great. They're deer-resistant, have lots of varieties and colors and, unlike tulips that only seem to last a couple of years, they multiply until needing to be divided in five years or so. I call this the "First Act."
For the "Second Act" later in the spring (mid- to late-May), you can plant over the daffodils with annuals that will bloom for the rest of the summer and into the fall. Here I try to create "continuous show" with some variety taking place during the growing season. Along with continuous show, shrub roses also make for "less work, more reward." The compact "Drift Rose" comes in peach, apricot, white and pink and grows 3 feet wide and between 1 ½ to 2 feet high. For larger impact, "Knock-Out" roses get to be 5 to 6 feet if you let them go. I like to pair the shrub roses with hydrangea macrophylla, either the snowball type or lace-cape. "City-line" from Proven Winners offers compact hydrangeas named for different cities and are re-blooming varieties that flower late into the fall. They need to be deadheaded to encourage more flowers—if they aren't they won't bloom prolifically.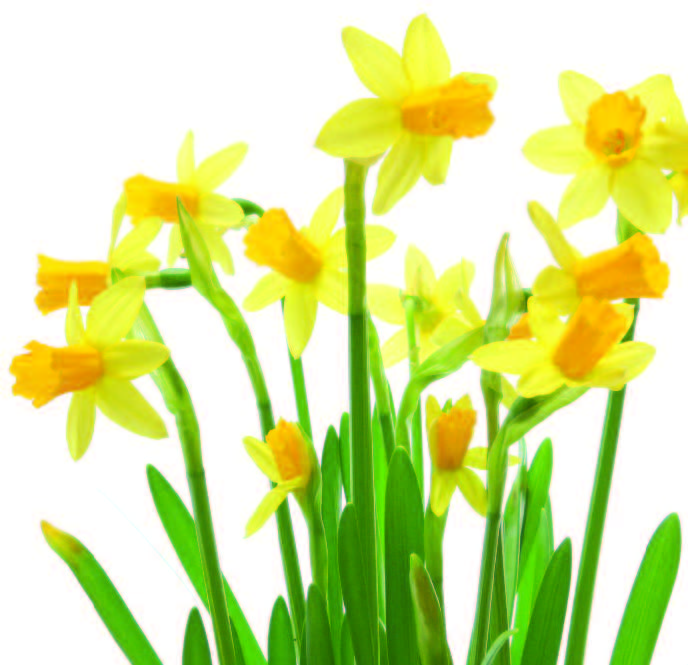 If you want to decorate your mailbox or trellis, try Lonicera, a long-blooming ornamental honeysuckle vine that is non-invasive and comes in white, yellow, pink and orangey-pink. For continuous color and curb appeal, in early spring, I like to use large pots with frost-tolerant annuals near the front door. These can be filled with sunscape daisies, verbena, mini-petunias, pansies, nemesia, bacopa, lobularia or diascia (aka twinspur). You can make these pots convertible and stick a 6-inch pot with tulips or daffodils in them. When they are finished blooming, pull them out and pop in a salvia or geraniums and angelonia.
Again, less work, more reward.