by Tova Navarra
Sly, smart, eccentric and extravagant are words normally used to describe an accomplished artist. In the case of James Kearns, those words are also applicable to his art. Kearns's sculptures invite audiences to explore and celebrate the haunting, the absurd and the grotesque that make up the human form.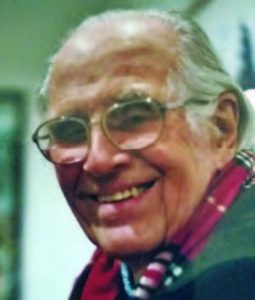 James Kearns, a longtime resident of the Morris County town of Dover, is a graduate of the Art Institute of Chicago. He served as an instructor of drawing, painting and sculpture at The School of Visual Arts in New York for three decades beginning in 1960, and has also taught at such schools as the Skowhegan School of Painting and Sculpture in Manhattan and Fairleigh Dickinson University. Kearns's work is in the permanent collections of the Museum of Modern Art, The Whitney, Harvard University, and the Smithsonian National Collection of Fine Arts, among others.
One might expect an artist with that résumé to possess a mighty ego. But Kearns is a true gentleman, blessed with a hefty laugh and not a whiff of pretentiousness. "Onward!" is one of his favorite expressions. Now a nonagenarian, he continues to push onward with his art, which runs the gamut from riveting draftsmanship to the wry, humorous sculptural forms shown in these pages.
—Tova Navarra