WE'RE ALMOST THERE!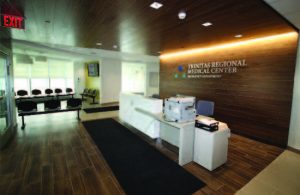 If you have visited us lately, you know that big things are happening at Trinitas! We are in the home stretch of an $18.7 million state-of-the-art expansion and renovation of our Emergency Department, which will decrease wait times and increase patient safety, comfort and satisfaction. This expansion—which will also create special areas for children, seniors and behavioral health patients—will be completed in August 2017.
We have raised almost $16 million to date. We are very proud to say that Trinitas board members, physicians, leadership and staff have come together and donated over $2.5 million to this important project, showing their commitment to providing the highest level of care to all the patients we serve. 
Would you like to be a part of all the excitement? To find out how you can help the patients of Trinitas and have your gift matched dollar-for-dollar by the JC Kellogg Foundation, please call Nadine Brechner or Rob Eccles at the Trinitas Health Foundation at (908) 994-8249.
TRINITAS IN THE 
WINNERS CIRCLE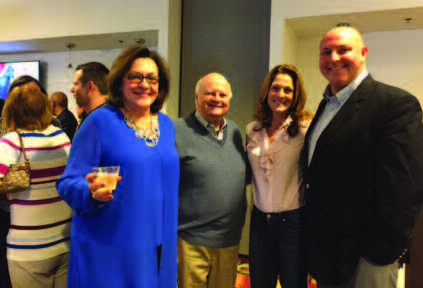 On February 25, 2017 hundreds of Trinitas supporters joined us at the Meadowlands Racetrack for Trinitas Health Foundation's 13th Annual Evening at the Races. Attendees enjoyed a great night of action for an important cause, by joining us in the Winners Circle to benefit the patients of Trinitas Regional Medical Center! For information about attending or sponsoring upcoming events please call Joanne McGann at (908) 994-8249. Pictured above, Gary S. Horan, FACHE, President & CEO of Trinitas RMC (center), took in the race with wife Arlene Horan (left) and Chris & Karen Horan.
SNYDER FOUNDATION LEAVES 
LASTING IMPRESSION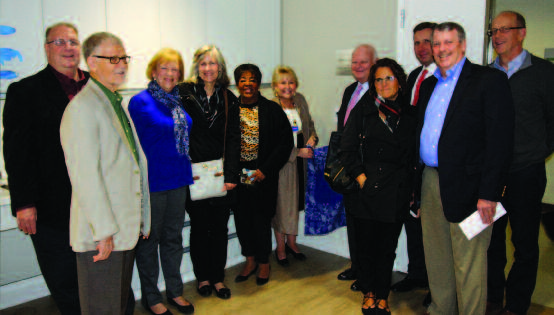 Representatives from the Harold B. and Dorothy A. Snyder Foundation (left) visited Trinitas Regional Medical Center to get a firsthand look at the Emergency Department's (ED) amazing transformation. Top on their list was a tour of the ED's new Diagnostic Imaging Unit, since their generous grant helped pay for the unit's technologically advanced 128 Slice CT Scan. This state-of-the-art equipment allows physicians to diagnose and treat patients far more quickly than ever before. The trustees pictured left stand proudly by their plaque in the Diagnostic Unit, which commemorates their beloved trustee Phyllis Snyder and honors the Snyder Foundation for their generous contribution.