by Alexis Abramson, PhD
Six Gifts that Keep on Giving
Getting your over-50 friends and family members into the exercise groove is tough, but what if you gifted a gadget that made the experience more engaging and fun? Here are a half-dozen innovative and practical gift ideas that can jump-start a new post-holiday fitness routine…
• The Striiv Pedometer not only counts your daily walking steps, it sets up challenges for your routine and lets you earn points for your achievements. The folks at Striiv design personalized challenges tailored to your activity levels, and turn 10,000 steps a day into playing a game, donating to charity and competing with friends.
• For practical health, Fitbit's Aria Scale doesn't just measure your weight (which, FYI, isn't the truest measure of health)—it also measures body mass index and body fat (which are more revealing). The information is transmitted wirelessly to your computer and assists in making

sure you are on-track to reach your goals.
• Tired? The adidas Energy Boost Running Shoe boasts micro cells embedded in the sole engineered to return energy with each step you take. Runners' World magazine gave the shoe high marks.
• Creativity keeps things interesting with the Zombies, Run! smartphone app. As you run or walk, the narrator gives instructions to dodge zombies and other threats. Novelist Naomi Alderman provides the storyline here— the website promises "you will go on an epic adventure that motivates you to run further and faster than ever before." Better than having your brains eaten, right?
• For a more serene app, try Pocket Yoga, which lets you follow yoga routines from anywhere. An extensive library demonstrates everything from downward-facing dog to warrior. The nice thing about the app is that it allows you to create your own yoga routine, rather than forcing you to adhere to an instructor's "most liked" poses.
• Swimming is one of the best activities you can do for your body! It's easy on the joints and involves nearly every muscle, all while working your heart and lungs. There's also a meditative rhythm to swimming steady laps. The problem is that swimming can be a bore at times. FiNIS SwiMP3 Headphones transmit music through your cheekbones and are fully submersible. Long-distance swimmers can even listen to audiobooks and podcasts.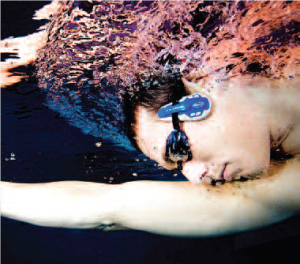 For many people 50 and over, exercising sporadically just isn't cutting it in terms of helping to maintain a healthy body mass index, or a strong heart and lungs. These are what I like to call our 30 bonus years…let's use technology to keep our bodies in sound working condition so we can rise to the physical challenges that potentially await us later in life.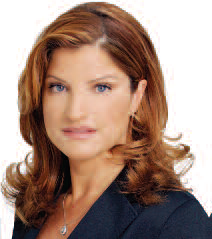 Editor's Note: Gerontologist Alexis Abramson, PhD appears frequently as an on-air expert for NBC's Today show, and also on CNN, CBS and MSNBC. Her commitment to baby boomers and mature adults has been featured in TIME, Forbes, The Wall Street Journal, People and other national publications. To see more of her thoughts on aging gracefully (and intelligently), log onto alexisabramson.com.