New Jersey's newest ER has just had an $18.7 million expansion that has cut the wait by two-thirds.
By Yolanda Navarra Fleming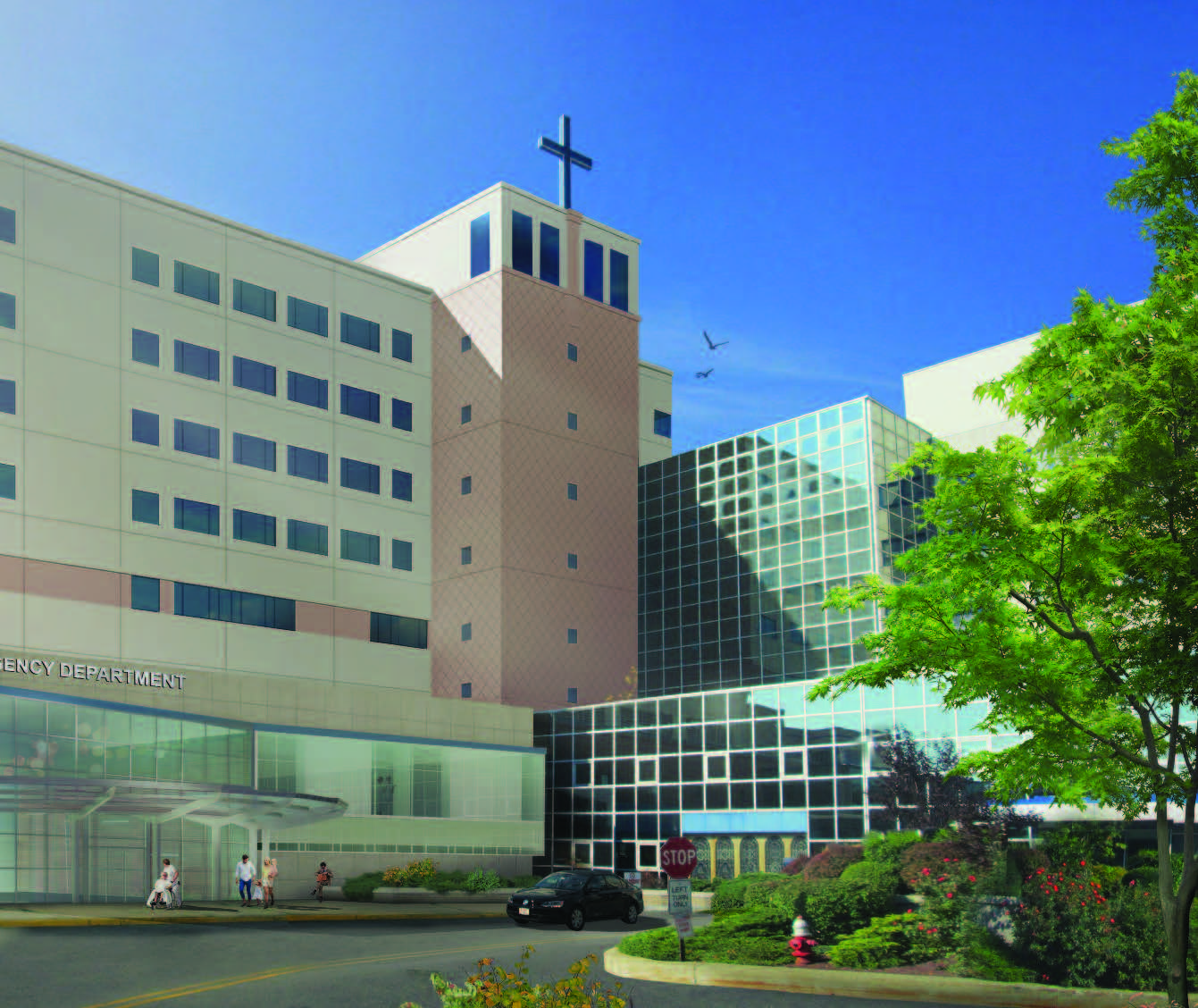 Seven years ago at Trinitas Regional Medical Center's Emergency Department (ED)—Union County's busiest Emergency Room—the median wait was about 65 minutes. But now, treatment space has doubled after the $18.7 million renovations and expansion, which has whittled down the median wait time to about 18 minutes. 
Gary S. Horan, FACHE, President & CEO at Trinitas, says he looks forward to September when the entire department will be completed and dedicated. "The physical space is very impressive, and is designed to more appropriately treat the families, children, and seniors who come to us for care," says Horan. "Separate areas for each make the care very specialized and personal."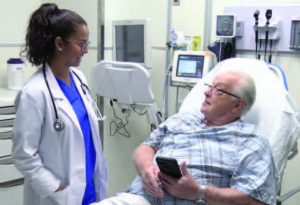 Geriatric patients will be seen in a separate, more serene area—with cosmetic and practical improvements and additions, such as mobility aids, pressure-reducing mattresses, bedside commodes, bedside transition stools, and the use of non-slip socks and hearing aids. Even the clocks on the walls are larger. But not only seniors will benefit from improvements and the 18 additional beds—including five private Geriatric beds, six Transitional Care Unit beds, and seven Fast Track Treatment bays. According to Dr. John D'Angelo, Chairman of the Emergency Medicine Department, the Geriatric ED has more to do with the complexity of care and less to do with age. 
"Geriatric patients are not singularly defined," says Dr. D'Angelo. "If a patient requires a multidisciplinary team to assist with preventing a hospital admission or facilitating a home care plan, they may find themselves in the Geriatric ED."
For instance, a 50-year-old patient with advanced multiple sclerosis who requires full home care may benefit from Geriatric Care. In the ED, he or she may receive a physical therapy consult, a wound care consult, and a social worker, who reviews all home care needs. 
Trinitas's ED ranks among the top urban-based facilities of its size, processing about 70,000 patients each year.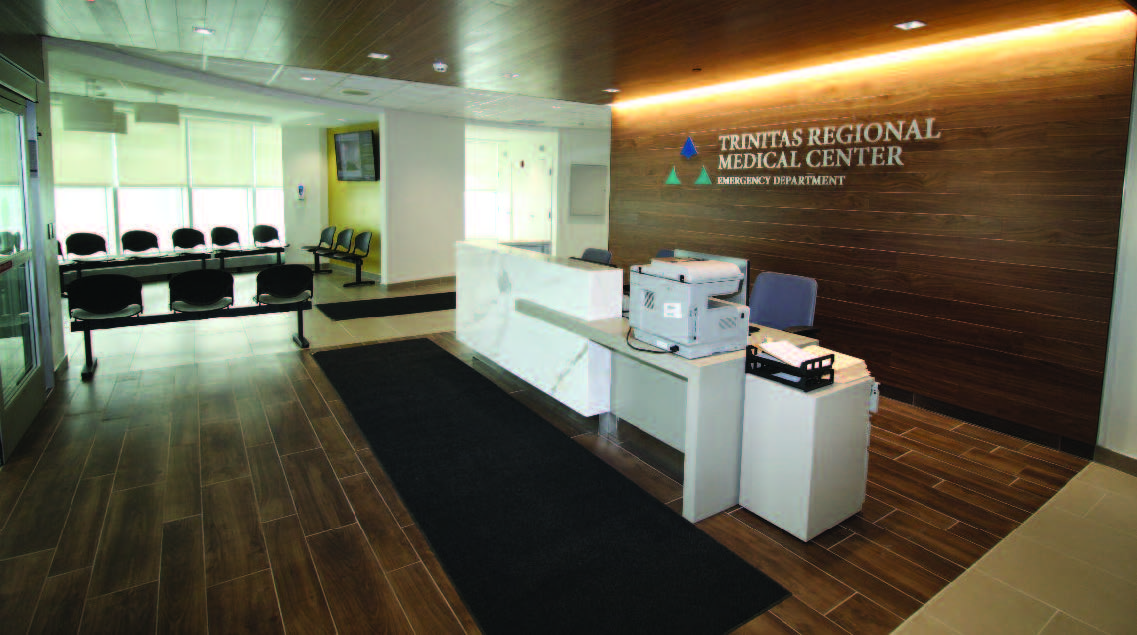 However, Dr. D'Angelo—who also serves as a tactical physician for the Union County Emergency Response Team and the SWAT Team—says, "Preparing for the unexpected is always a challenge. Patient arrivals on any given day at any given hour can be very dynamic. We are determined to answer the call through thoughtful staffing patterns and continued process improvement."
Dr. D'Angelo has been with Trinitas for the past five years. He attended Muhlenberg College and earned his bachelor's degree in science before graduating from the Philadelphia College of Osteopathic Medicine. As chief resident in the Emergency Medicine Residency Program at Mount Sinai Beth Israel in New York City, he received both Resident and Researcher of the Year awards. After his residency, he moved to Florida and worked as an attending physician at regional trauma centers in South Florida. He also served as the Assistant Medical Director at several EMS agencies in Broward County.
Empathy has played an important part in his career.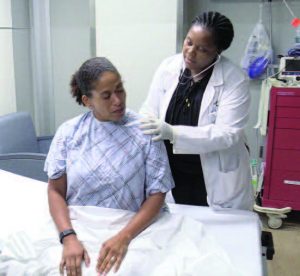 "Part of it is to see yourself within your patients," he explains. "I see you; I am you. That's critical in the delivery of the healthcare delivery system—to see yourself in the individual who is struggling." 
Delivering the same elevated level of healthcare to those who can't afford it also drives him. "It's always been my passion," he says. "Top-notch care should be available to everyone. I urge those who can afford healthcare to support the mission and to help those who have less."
"Fast Track," or "Prompt Care," is essentially an urgent-care or office visit, he says. "Our goal is to treat and release a patient in less than 90 minutes. Many patients find it challenging to find a primary care physician who accepts Medicaid, but we see any patient regardless of ability to pay."
Patients with behavioral health or substance abuse issues can rely on the Transitional Care Unit (TCU) at Trinitas. For instance, a patient with Bipolar disorder co-occurring with opioid addiction is better served in the more controlled environment of the TCU, designed for patients who may have mixed disorders. Such patients may be considered "friendly faces," says Dr. D'Angelo, "which are common in many urban emergency departments."
The recovery specialist reaches out to such patients in the Trinitas ED and offers help and encouragement. Recently, a "friendly face" who struggles with alcohol addiction kept returning to the ER.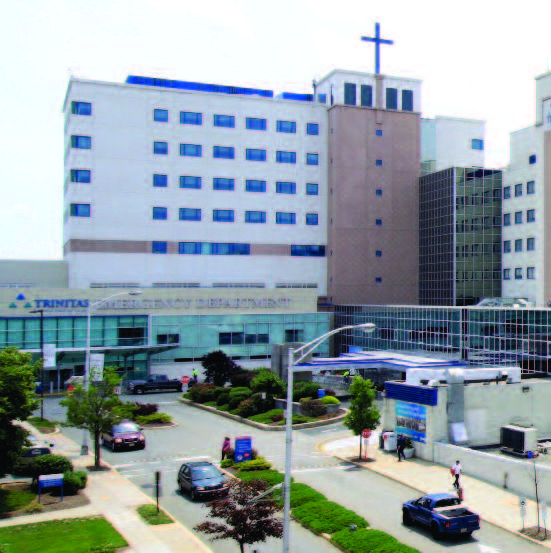 "Our recovery specialist encountered the patient when he was sober," Dr. D'Angelo recalls. "They made arrangements to meet at a McDonald's for a free breakfast and coffee. The patient's only obligation was sobriety."
The result of that happy meal has since turned into 15 days of recovery for the patient, who is continuing to do well. "To some that may not seem like a long time, but it's a lifetime to this patient and more importantly a second chance."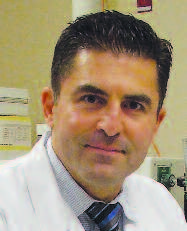 John D'Angelo, DO
Chairman/Emergency Medicine
Trinitas Regional Medical Center