TRINITAS MENTORING PROGRAMS FUEL PASSION
TRINITAS ER TECHNICIAN ACCEPTED TO ELITE NURSING PROGRAM 
Lauren McCue (left) began her journey at Trinitas through the HELP Program (Hospital Elder Life Program), which is designed to prevent delirium by keeping hospitalized older patients oriented to their surroundings. Johanna Thomas (right), Coordinator of the HELP Program, guided Lauren through her time as a volunteer, during which Lauren received specialized training that would eventually help her provide quality care for patients throughout the hospital. Lauren then worked as an Emergency Room  Techni-cian at Trinitas and was recently accepted into the Massachusetts General Hospital Nursing Program, a program to which only 13 students are accepted into a year. "I cannot be more grateful for my time at Trinitas. From my experiences as a volunteer to an ER technician, Trinitas has a supportive learning environment that allowed me to grow and find my passion," says Lauren. 
TRINITAS NURSING CAMP VETERAN RETURNS TO THE O.R.       
 Hisham Santiago, RN, began his career at  Trinitas as a  volunteer. During the summer of 2008 he volunteered part-time and participated in a week of Nurse Camp at Trinitas. During Summer Nurse Camp, students partner with nurse mentors as they perform their daily tasks, tour the hospital, witness surgical procedures, attend medical lectures, and earn their CPR certification. "Nurse Camp at Trinitas exposed me to the clinical setting of what nursing is all about. It helped me to open my eyes," says Hisham. From his Nurse Camp experience, Hisham decided he wanted to become a nurse—and so he did—and has returned to Trinitas as an OR nurse. Hisham's mother Brighida Santiago, RNFA is an OR nurse at Trinitas as well!
WOMAN OF THE YEAR 
Heidi Reavis, an EDGE Magazine contributor, was honored by the Women's City Club of New York with its 2016 Centennial Civic Spirit Award for her work in anti-discrimination, employment law, television and film. Heidi has also been recognized by the Women's Sports Foundation for her successful work in Title IX desegregation in scholastic sports. Her most recent EDGE story— "How the Smartest Guy In the Room Can Be the Stupidest Guy on the Planet"—was co-authored with Neil Parent and looks at the five costliest legal mistakes people make. You can find it at edgemagonline.com/home26.htm.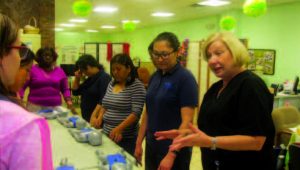 JOSEPHINE'S PLACE AND TRINITAS TEAM UP 
Josephine's place has long been a staple in the Elizabeth commu-nity as a refuge for women who have come across hard times. The center has evolved to include workshops, events, and even a community garden. Trinitas has played a big role in the expansion of the center's services and events, more particularly through CPR Training. Karen Lukenda, CPR Instructor at Trinitas, has held ongoing certification classes that provide attendees with up-to-date lifesaving tactics at no cost.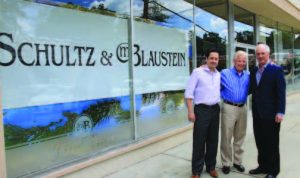 STRENGTH IN NUMBERS 
Ashley Schultz, Robert Schultz and Lloyd Perkel welcome customers to the new Short Hills location of Schultz Furrier and M. Blaustein, at 516 Millburn Avenue. The two multi-generational businesses, renowned for service, style and selection—and respectful competitors for six decades—have merged to offer clients the complete luxury outerwear experience.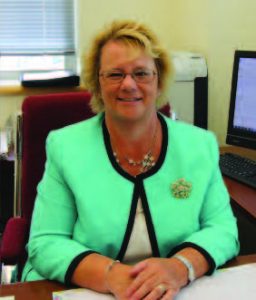 TRINITAS SCHOOL OF NURSING WELCOMES NEW DEAN 
Trinitas welcomes Donna Penn, MSN, new Dean of the Trinitas School of Nursing. Donna comes from Mercer County Community College, where she served as the Director of Nursing Education and pro-vided leadership and oversight for all aspects of the Associate's Degree program. Throughout her career she has developed partnerships to ensure seamless academic progression of graduates and their success.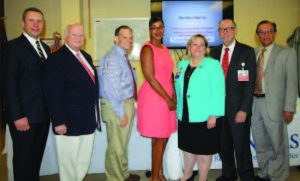 ZIKA VIRUS FORUM EASES CONCERNS   
Trinitas Regional Medical Center collaborated with the City of Elizabeth to host a forum on the Zika virus on July 17th and informed the general public on not only the status of the virus, but preventative measures as well.  Dr. William Farrer and Dr. Munir Nazar were able to elaborate on the origins and prenatal effects of the Zika virus.