by Andy Clurfeld

"Waygu beef tartare is, in its elegant simplicity and focus on flavor, divine."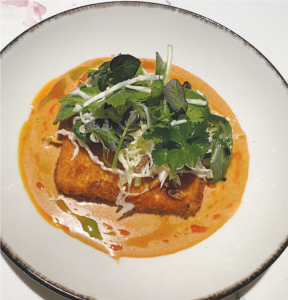 Two curries, a carbonara and a cassoulet, plus plancha'd fluke, pastrami'd salmon and a pudding of sticky dates are on Ehren Ryan's always-evolving menu on this night at Common Lot, world tour and tour de force colliding at the two-storied epicenter beloved by fellow chefs and home cooks.
I break into the light crust of breaded paneer, swiping the milky cheese in its curry, a wash of sienna and olive green with dots of tangerine and lime. The colors are retro 1970s, but the tastes are fashion-forward. Ryan's singularly clear-eyed abracadabra refreshes the roles of ginger,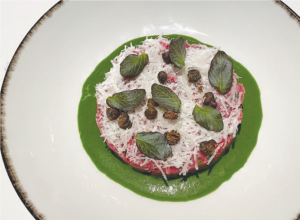 mustard seeds, cinnamon, turmeric and their comrades, allowing them to add warmth and depth and a mysterious range of emotions to a dish gone stale. Fried paneer, the mozzarella sticks of South Asia, is no longer the equivalent of bar food; it simply raises the bar on what to do with a staple whose frequent modifier is bland.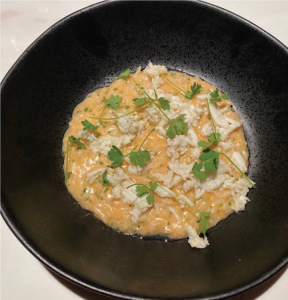 Its tangle of greens, leaves of emerald, forest and hunter veining rich cordovan, tango with a chiffonade of pale, crunchy cabbage and puffed rice kernels. You'll want to make the effort to get some of everything on your forkful—paneer, curry, leaves, crisped things—so you can understand what Ryan has orchestrated: peak culinary confluence.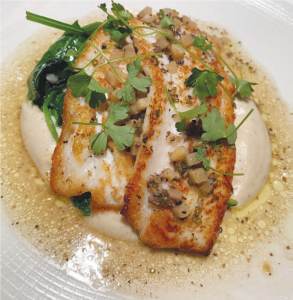 In the six years since Ryan, who hails from Australia, and his wife Nadine, born in Austria, opened Common Lot in Millburn, they have been influencing those open to exploration of new foods as well as forever-there foods in need of a re-set. More than any other Garden State restaurant serving forth in this century, Common Lot has presented the next big thing. And when it's done with it, typically well before it's run its course, it's gone. To be replaced, we soon learn, by chef's sorcery, a combination of whimsy, whim and, always, wisdom.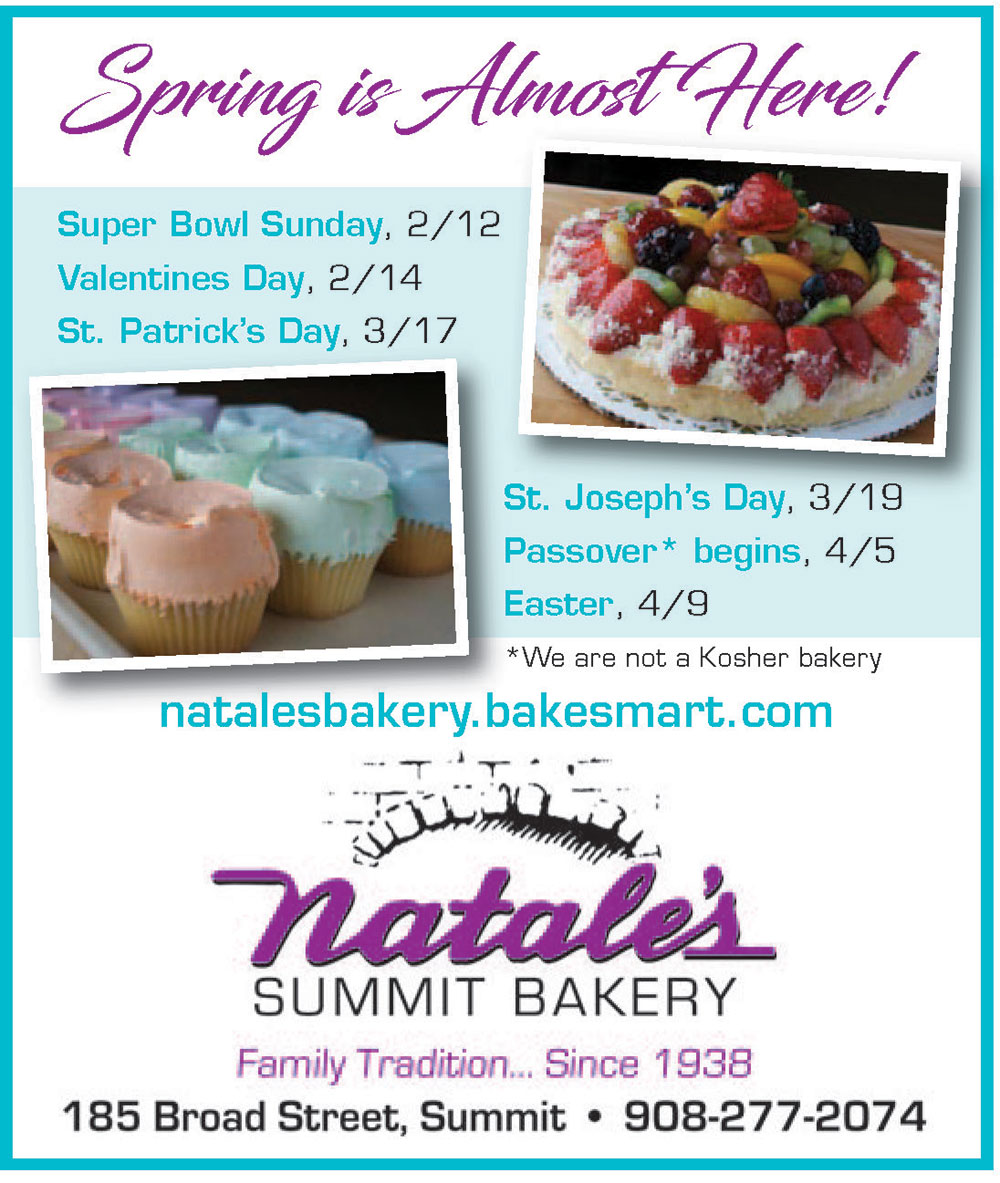 I may miss the dish I always thought of as bo ssam lamb, but I'll never believe I'm settling for an also-ran in the meat department with Waygu beef tartare, showered with salty parmesan that rather looks like flakes of sea salt, near-translucent wisps of pickled onion and capers, fried until beautifully bloated and pricked open so they, too, can add their rush of salinity to the plush beef. It's all encircled by a puree of arugula that brings more than a spot of pepperiness to the dish. If Ryan wanted to play cute, he could call this Salt & Pepper Beef. But he needs no gimmicks, not in title, not in concept. His Waygu beef tartare is, in its elegant simplicity and focus on flavor, divine. Similarly, he'll cure salmon with pastrami seasonings and present it with carved petals of ginger, a subtle crème fraiche and dabs of salmon roe. The result: equal parts restraint and reverie.
There are occasional missteps. Risotto is brushed up with crab bisque, but its sauce is out-of-whack acidic. I'm guessing the lemon employed was the culprit, either inherently lacking acid-to-fruit balance or too liberally applied. I love the idea of creamy crab with sturdy Italian rice and ate up every shred of lump crab and micro-leaves of celery garnishing the dish. Maybe use Meyer lemons here?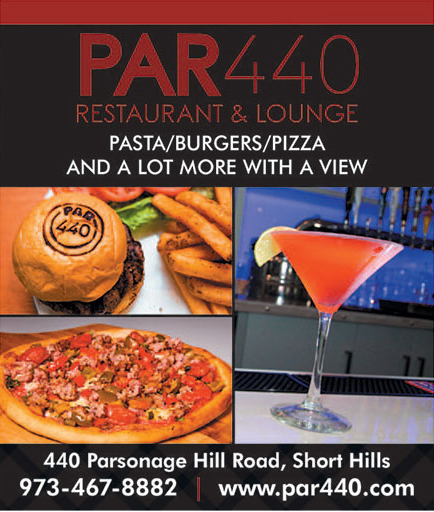 They'll figure it out, I think to myself as I bust open a fillet of plancha-seared fluke. I'm skeptical about this dish, not because I haven't had expertly cooked fish here many times before, but because it's billed to come with a truffled brown butter as well as a celeriac-truffle puree. Pretty much anything with truffle oil obscures the taste of what it comes in contact with. Yet no aggravated assault on an innocent ingredient here, but rather a minuet between the mash of oniony-celery-sweet-garlicky root vegetable and its controlled musky-nutty partner—and a nifty pas-de-deux of lightly briny, faintly sweet fish and woodsy truffle. Learning is good, isn't it?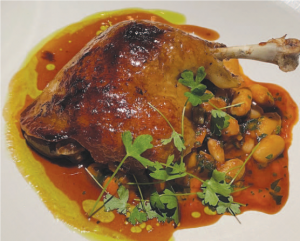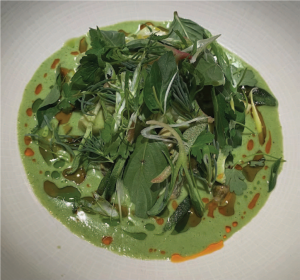 Speaking of woodsy and musky, the star of duck leg confit cassoulet is the refined duck jus, which penetrates the preserved leg, the white beans, the slivers of sausage, nibs of carrot and what appeared to be a few teeny cubes of an ivory root vegetable so smitten with the duck juice that it went Zelig. Quite the entertaining mimic.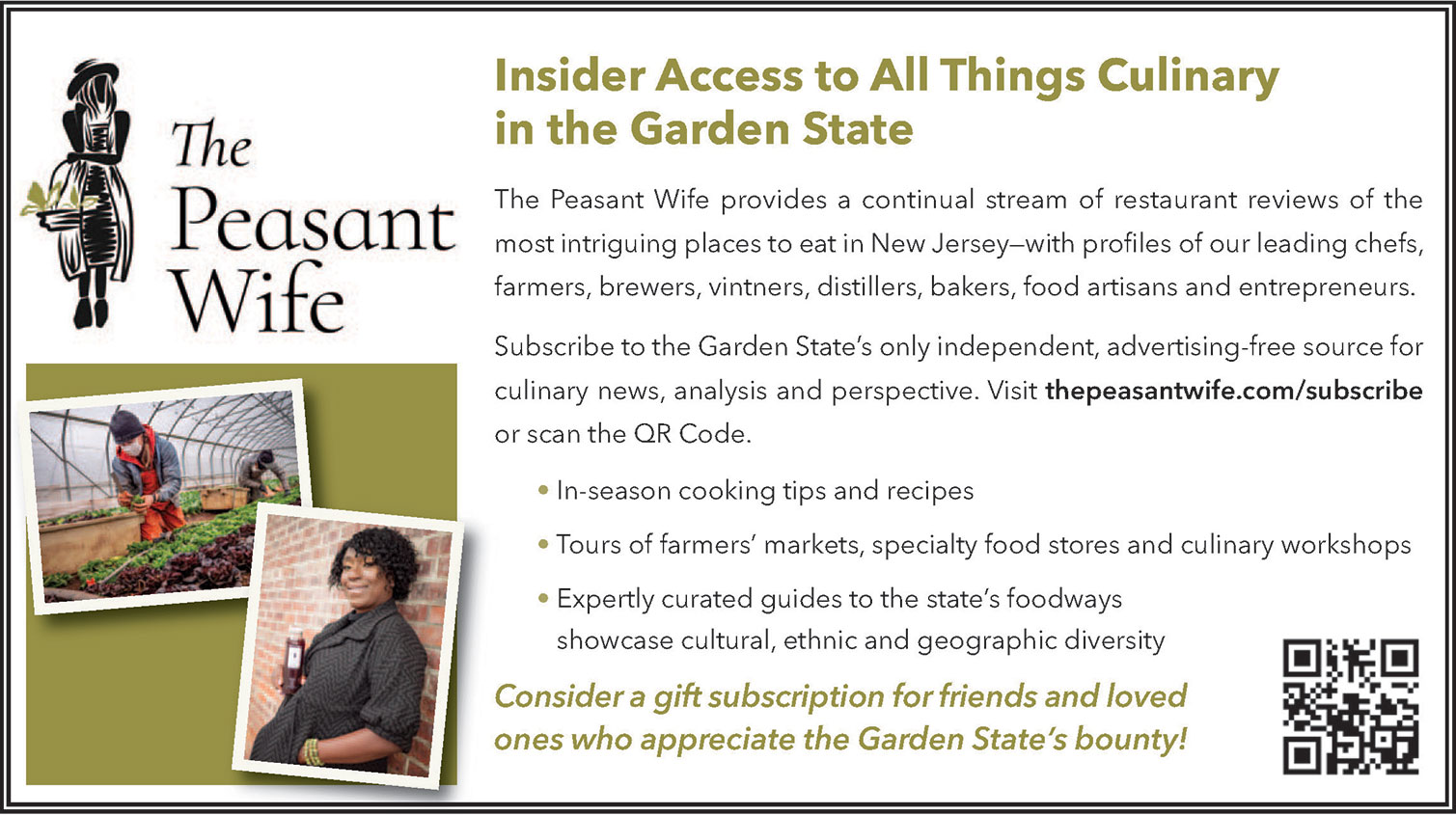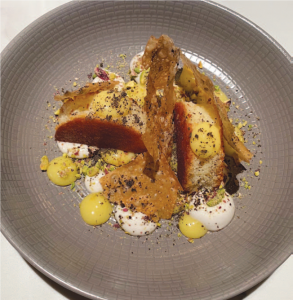 A pale green curry, with coconut milk as its base and Thai basil as its muse, is invigorated with chili oil and, in turn, invigorates a stew of shellfish and finfish. I don't want to ruin the Pollock-like speckles and drips of oil that give the plate the kind of eye-candy appeal I personally shun, but once I swish the chili oil into its honeydew-hued broth, I know it's all meant to be. A lemon cake that was to be soaked with vanilla was too dry to mean much to its plate mates of yuzu curd and mascarpone, let alone crumbles and grains of pistachio. But a sticky date pudding given the surround-sound treatment of a sleek caramel made from prunes and brandy was topped by a blot of clotted cream that seemed too generous until I demolished it all and wanted more, please. Ryan and his kitchen crew may seem all over the map, but when they go cheeky with an old-school dessert like this, I'm glad to be gobsmacked.  Is that the carbonara? Passing right by me is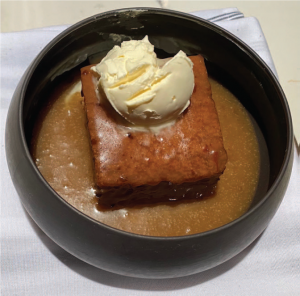 something I've not ordered on this night at Common Lot. My, it looks fine. I smell smoky and I feel my gastric juices start to flow again. That's what Ehren Ryan, the maestro of this worldly-yet-welcoming kitchen in staid, sedate Millburn, will do to you. If you've been to Common Lot before and thought you'd seen it all, go back, now. See what a visionary can do, pandemic in play, but in all ways that matter to his mission, a never-no-mind. Taste today what others may attempt not tomorrow, but in a decade. Or longer.
Editor's Note: Andy Clurfeld is the founder and editor of The Peasant Wife, an online culinary journal all about and only about the Garden State's foodways. Find more of her stories, as well as those from other leading culinary journalists, at www.thepeasantwife.com.