by Christine Gibbs
In COVID-19 times, it's business as UNusual in New Jersey. 
By Christine Gibbs 
At 1,200 people per square mile, New Jersey is America's most densely populated state. We paid the price for that honor in disrupted and lost lives when COVID-19 struck. New Jersey's 800,000 businesses, which employed nearly a quarter of its 8.9 million residents when the pandemic arrived, felt this pain deeply, too. The numbers won't be pretty when it is all said and done, but the state's economy is resilient and our people are tenacious and talented. Indeed, amid the crushing reports of store closings, bankruptcy proceedings, and other bad news, there seems to be a new story every day about innovative thinking or inspired action that has enabled a business here to survive and even thrive in the face of the most daunting conditions.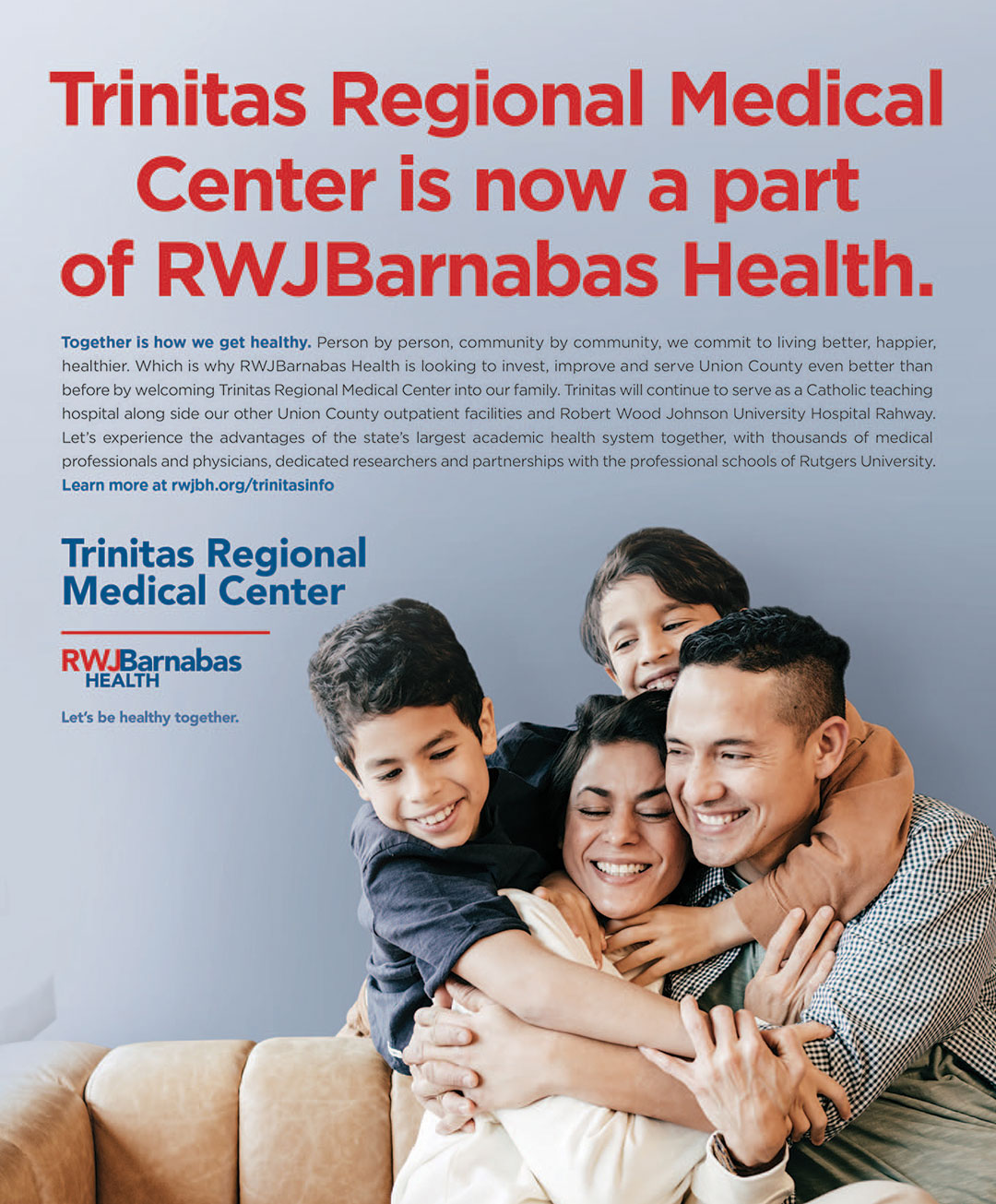 Under normal circumstances, it would be difficult to draw a through-line connecting a noodle shop, a church, a college, a dog groomer, a barbecue rub, and a brewery. But here we are in the new normal, and these are some of the folks who refused to let the virus stand in their way. 
USING HIS NOODLE   
A few years back, EDGE ran a glowing review of Ani Ramen, an authentic Japanese noodle house that opened in Montclair and added a second location in Jersey City in 2017. When the coronavirus arrived in March, founder Luck Sarabhayavanija was up to five restaurants with four more on the drawing board. When dine-in privileges were revoked, he quickly switched gears in order to support the staff and the greater community. Luck recast Ani as a nonprofit "pop-up" to provide for the hungry, the needy, and first responders. The result: Rock City Pizza Company and Bang Bang Chicken shops, from which customers could order Detroit-style pizza or Chinese-style rotisserie chicken…and get another one at half price to donate. These new ventures were an immediate success, but demands from patrons of Ani's original ramen chain prompted the opening of Ani Express, a takeout location featuring some of the company's top-selling bowls. Customers picked up easy-to-assemble kits (to avoid cold or soggy noodles) to bring home, reheat, and Slurp-Sip-Repeat—Ani's recommended technique for fully embracing the Japanese noodle experience. Ani's noodles are alive and well thanks to its unique, outside-the-box response to COVID-19. The non-profit is humming along and Luck is already thinking ahead to reopening his original five restaurants and resurrecting his tabled plans for four more when the pandemic passes. 
BEER NECESSITIES    
"We are just keeping the lights on, surviving not thriving…in this business, you have to be nimble, you have to hustle, you can't waste time just believing, you have to start thinking." So says Augie Carton of the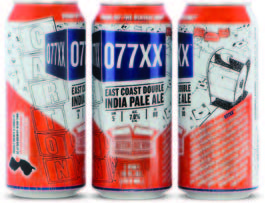 Carton Brewing Company, one of the top craft beer producers in the state when the pandemic struck. With bars and restaurants shuttered, he and cousin Chris Carton immediately started thinking local. They ramped up production of a beer named 077XX—those three numbers start the zip codes of most Jersey Shore towns—which they had already been developing based on a "flavor commonality" that had emerged during extensive market research. Carton Brewing focused on what would appeal to the most common denominator among local beer drinkers—so no, not for the careful consideration of an educated palate (as with their other products) but for consumption by the "most drinkers possible." Devotees old and new have been heading to the company's new facility in Atlantic Highlands to   fill their personal growlers and crowlers with their new flagship beer, the aforementioned 077XX, ever since. 
LIQUID GOLD 
Houses of worship and other places of spiritual gathering have had a particularly hard go of it during the pandemic. The very qualities that bind their adherents—community, fellowship, and physical proximity— threatened to unravel once everyone was ordered to keep their distance and shelter in place. Among the numerous examples of resilience, sacrifice and clever work-arounds is one church that seemingly has gone viral thanks to the virus. Liquid Church, headquartered in Parsippany, is not your typical church (you probably guessed that from the name). Its goal is to "provide a religious experience that is the most refreshing opportunity on the planet to quench the spiritual thirst for a religious grounding, especially in these trying times," according to lead pastor Tim Lucas. The church opened its doors in 2007 and also offered online services through CHOP, the Church Online Platform. When the pandemic arrived in New Jersey, Pastor Tim shut the doors in all three in-person worship locations and concentrated on Facebook and YouTube. Within months, the congregation grew from a robust 5,500 to a digital audience of more than 12,000. Liquid Photo courtesy of Liquid Church Church was also able to turn its Parsippany property into a makeshift warehouse, distributing "Boxes of Hope" to tens of thousands of residents in the surrounding towns. Unsure of when and how a reopening will be possible, Lucas focused on planning "re-gathering" efforts over the summer, including a safe-distancing "Liquid On the Lawn" BYOB (Bring Your Own Bible) event that prompted some people to assume, he laughingly admits, "we were either a cult or a drinking fraternity."  
NOTHING VENTURED 
"Startups and the entrepreneurs behind them are like indestructible weeds that will survive and grow despite all obstacles, even COVID-19." Strong words from David Zimmerman of the Stevens Venture Center (SVC) at the Stevens Institute of Technology in Hoboken. To be sure, in chaos and uncertainty, opportunity often flourishes. Zimmerman, the Director of Technology Commercialization at SVC, acknowledges that start-ups are never easy, even under the most favorable economic and social conditions. Add the overwhelming pressure of having to launch a fledgling venture in the throes of a pandemic and that only adds to the uncertainty. That is why the Venture Center has been a beacon of hope, a "safe house and sanctuary" for preserving and elevating the spirit of community-conscious innovators and entrepreneurs. "We are here to help daring innovators commercialize their vision into something spectacular," he says.  The response to the pandemic under Zimmerman involves the popular Hackathon, a marathon of budding tech superstars and promising mentors and sponsors, who convene in teams to define a specific problem and then sprint to find a breakthrough that has the potential to become a commercial reality. It's now known (at least temporarily) as the COVID Health Hackathon. 
DOGGED PERSISTENCE 
You know who made out like bandits when we were all told to stay home? Dogs. Suddenly and without warning, dog owners were home all day, talking to their pets (because who else was there?) and walking them two or three or four times between sunup and sundown. It was a great time for Canine-Americans. Not so great, however, for dog groomers and other hands-on pet-related businesses. When the world began to reopen, so did my local dog salon,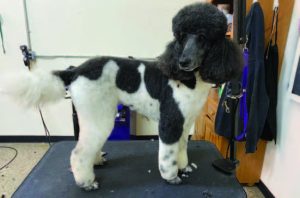 Shampoochies. Owner Sherri Amador was faced with a steady stream of horrendous home grooming disasters and a large number of dogs that were channeling the fear and stress of their stay-at-home owners. In addition to minimum-contact drop-off and pickup practices, her groomers began offering soothing massages to stressed-out pups and added a dog training option as another creative add-on to make up for the loss of vital revenue from the sale of treats, leashes, and other impulse items. Sherri confirmed the fact that her staff has upped the ante on TLC—both for dogs and their owners—and has corrected a number of strange grooming attempts by her clients. These tweaks and their great results helped Sherri recapture 70% of her business, which has enabled her to keep three full-time groomers busy. And tips are up from grateful customers, she adds. 
SPICE GIRL 
One of the changes in the air, literally, for New Jersey during the pandemic has been the smell of grilling. The summer of 2020 (and the spring and the fall, too) may one day be remembered here as the golden age of the backyard barbecue. That explains, in part, how
Dr. Dor's BBQ expanded from a friends-and-family worst-kept secret to a bona fide international brand in the span of six months. The Dr. Dor's line encompasses 10 rubs now, is included in monthly barbecue subscription boxes, and has customers throughout North America and Europe. That success, however, is just one part of a bigger story. Dr. Dor is Doreen Rinaldo, a longtime radiation therapist at Trinitas and unrepentant "barbecue geek." She's not a doctor; it's a nickname bestowed upon her by her pals when she entered the medical profession 25 years ago and she just stopped fighting it after a while. When the COVID-19 crisis began in March, Rinaldo realized that first responders, emergency staff and other nightshift workers had no way of obtaining a hot meal. "I was stuck at home with nothing to keep me occupied, so I put together a food event and asked local restaurants and foodies like me for help," she recalls. "The goal was to raise money to feed first responders and also keep the restaurants in business. We fed around 50 people in the Trinitas Emergency Department that first night, plus the Roselle Fire and Police Departments." Long story short, the Trinitas Health Foundation got behind Rinaldo's idea and, over the spring and summer, the Feed the  Heroes program resupplied the hospital every day of the week, serving north of 20,000 meals in all. Rinaldo continued doing outside events, as well, and the list of participating restaurants and individual donors would fill up a couple of pages of this magazine. By the end of August, the hospital celebrated its first week with no new COVID patients (from a high of 200 a week) and the program ended. Rinaldo, who reported for duty in Elizabeth throughout the coronavirus battle, says she is spending her off hours filling holiday orders, including a big one for Barbecue Rub Club. She would love to retire as the "Queen of Barbecue" someday, but for now, like the rest of us, she is focused on maintaining an even keel and just having fun again. "This started as something to keep my mind focused during a pretty intense, frightening time," Rinaldo says. "I love that  it ended up being something that brought a lot of  people together." 
SO, WHAT NEXT
The common thread connecting these success stories involves creative rethinking, gritty determination, and gutsy projections into post-pandemic markets. Many small businesses have chosen to "do good" until they start doing well again, and in the process discovered that they had deepened the connection to the community and their customers. Restaurants and farmers are delivering to local food banks; doctors and medical staff diagnose patients through telehealth conferencing; gyms, trainers and physical therapists stream healthy workouts. And while no one can honestly say they have overcome all of their COVID-related challenges, many can claim to have made impressive progress.  
Shifting Gears
Within days of the COVID-19 pandemic hitting New
Jersey, Trinitas found itself on the front lines,
scrambling to understand the virus and working around the clock to combat its deadliest effects acute respiratory distress syndrome and respiratory failure. Physicians and researchers at the hospital's Comprehensive Cancer Center jumped into the fray and bringing their unique perspective to a potentially overwhelming situation, helped to turn the tide with inspired cutting-edge treatments and fast-tracked clinical trials. For instance, Trinitas was one of the first to put a stem-cell therapy developed by Viti Labs into play- assembling an interdisciplinary team that included hematologists, oncologists, and emergency department doctors in real-time. Patients with COVID-19 were infused with antibody-rich plasma from coronavirus survivors to help fight the virus. "We had positive responses with a subgroup of our plasma patients which was amazing considering the challenges we had to face," says Dr. Michelle Cholankeril, Division Chief of Medical Oncology at Trinitas. The team's groundbreaking work continues.
Adaptive, outside-the-box thinking has long been a hallmark of successful businesses in New Jersey. Life will no doubt be different in the new, post-pandemic normal. However, that is one thing that is unlikely.