by Mark Stewart
Vision becomes reality with a groundbreaking behavioral health partnership.
By Mark Stewart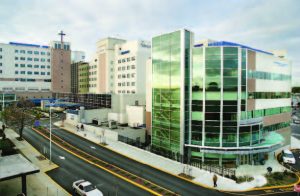 The future of healthcare is a topic of considerable debate in this country. Experts will argue endlessly the pros, cons and particulars of the various industry sectors, and consumer advocates will probably be battling with insurance companies until the end of time. Interestingly, there is one thing everyone seems to agree on: Integration of services is the key to any real progress. It was against this backdrop that Trinitas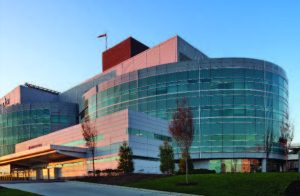 Regional Medical Center and St. Joseph's Regional Medical Center in Paterson forged an Integrated Behavioral Health Network—one of the largest and most comprehensive in the region. The partnership was announced in late 2016.   
Both hospitals offer behavioral health programs, services and treatment centers on their main campuses and satellite facilities in their respective counties (Union and Passaic). Both have points of access in Essex County, as well. With the Trinitas-St. Joseph's Behavioral Health Network, patients in all three counties can get the specialized care they need throughout the entire Trinitas–St. Joseph's system. 
The goal of the initiative is to promote behavioral health by making the process seamless and less stigmatizing for the patient, says Dr. James McCreath, the Network's Executive Director.
"We're looking for ways to bring behavioral health to the primary care office," Dr. McCreath explains. "For example, if your doctor is treating you for a heart condition and notices signs of depression, we want it to be easier for you to arrange that evaluation or consult right then and there—without having to make a lot of frustrating phone calls or hunting for information on web sites. This integration of services recognizes how mental health impacts other health issues, and vice versa."
The genesis of the Network was a discussion between Gary Horan, President and CEO of Trinitas, and Kevin Slavin, his counterpart at St. Joseph's, about how their hospitals could provide integrated services. The obvious first step was to have one Chair of Psychiatry oversee both sites. Trinitas had a chairperson retiring, while St. Joseph's was in the process of hiring one. The individual they chose to manage the entire system was Dr. Carlos Rueda. It made sense to integrate on the administrative side as well, so the two hospitals agreed to share the management expenses. 
"One of the great challenges facing patients with mental health needs is getting into the right program that offers the greatest benefit," says Dr. Rueda. "Our vision for the integration at a system level was to be able to offer uniform services over larger geographical areas. So, for instance, patients with an emergency visit in Elizabeth who want to follow up with a Paterson doctor can be managed with a simple release. That convenience factor of having a system large enough to provide all the services a person might need has myriad benefits."   
This is especially true in cases where one hospital has a particular strength or specialized service. For instance, St. Joseph's offers psychiatric services for the hearing impaired. If a hearing-impaired patient of a Trinitas physician needs mental health services, that office can make an immediate referral, rather than just handing them a phone number. Likewise, if St. Joseph's doctors see elderly patients dealing with anxiety issues, they can set up appointments with the Trinitas program that sends staff out to the homes of the elderly. The Network is likely to have a major impact on children and adolescents in need of psychiatric care who come to St. Joseph's. Before, their doctors had to call around to locate a bed. Now there is a protocol to have those patients admitted to Trinitas, which excels in this area.
There are significant benefits to the two hospitals, of course. In addition to creating a system that promotes better patient outcomes, Trinitas and St. Joseph's put themselves in a stronger position to negotiate and be a more active partner with insurance companies.
"From the consumer side, dealing with the healthcare system can be very complex at a stressful time," Dr. McCreath says. "Getting authorizations and approvals is difficult. But having a system large enough so that you can go through us to identify resources—rather than dealing with the insurance companies—relieves a lot of that stress."
"It's not just about being bigger," adds Dr. Rueda. "It's about offering greater access to people who may not have known where or how to get these critical services." 
THE NETWORK
The Trinitas-St. Joseph's Behavioral Health Network brings together more than 700 employees and staff members with an annual budget of $50 million. Patients will have access to more than 40 psychiatrists. The Network will provide more than 350,000 outpatient contacts in 2017 and over 3,000 inpatient admissions. 
DID YOU KNOW?
In 1933, Elizabeth General (the precursor to Trinitas) created the first inpatient psychiatric program east of the Mississippi. In 1972, the hospital opened the first community mental health center in the state.