by Andy Clurfeld
What's in store for New Jersey's adventurous eaters?  You name it.   
By Andy Clurfeld
Remember trying to guess the number of jelly beans packed into a big glass jar at a county fair? I was never good enough at math to come up with a reasonable jelly-bean-per-square inch count that I could multiply by jar height and width to hazard a reasonable count. I admired those who even approached a ballpark number. After speaking with dozens and dozens of culinary professionals as indoor dining in New Jersey was coming out of its long hibernation, I learned I'm in ample company in the "it's anybody's guess" department: Nobody in this COVID-canceled-it world can say with any certainty what the state of our restaurants will be as the year 2020 winds down. 
Although we may not know what's in store, I've got a pretty good idea of what's actually in Garden State stores, which carry a world of foods. So what I set about doing, rather than a review or profile a restaurant that might be in flux, in re-set, in one sort of modification or other by the time you read this, was to shop markets outside the general stock-up norm and see what's available— specifically, what might bring to your home table the spirit of dining out.  
Mind you, I wasn't looking for our old standby favorite, the rotisserie chicken. I wasn't parsing the deli counters for cold cuts and three-bean salads. Nor was I grabbing prepared skewered beef cubes and bell peppers for the grill at the meat counter or marinated tuna chunks in the seafood department. I was hankering for more exotic tastes, a smack of adventure, a journey to another land on a plate.  
And I found those experiences at New Jersey's bountiful ethnic mega-markets. 
From the true super-size stores, such as Hmart (Korean/Asian), Netcost (Russian/Eastern European), City Fresh Market (Latin American), Seabra Foods (Portuguese/Brazilian), Mitsuwa (Japanese/Asian); Patel Brothers (Indian), Supremo (Latin American) and Kam Man (all-Asian), to the more intimate shops, including Chowpatty (Indian), Fattal's (Middle Eastern), Nouri Brothers (Syrian/Middle Eastern), Piast (Polish), Makola African Market and The Greek Store, to the beloved neighborhood-centric Mexican and Indian corner stores, there's a veritable United Nations of foods in our midst. 
Consider stamping your dining table much as you  would your passport, with a global menu of meals. I can vouch for finding food-shopping happiness at all the markets noted above—and experiencing the joyful, delicious meals that result with little or no effort. In fact, I often tell dinner guests who compliment my cooking that I'm not a particularly talented cook, but I am a very good shopper
Want some examples? There really are no recipes here…just mealtime put-togethers at a variety of  price points. 
Let's start easy, seriously easy, with a completely ready-to-eat meal from Hmart, which has stores in North and Central New Jersey. We'll progress to an elegant appetizer (or even an entrée) that's assembled from prepared and purchased foods at Netcost. Then we'll do what I think of as the two-step: quick and easy two-element bites that elevate your eating game.  
So rev up those taste buds and stretch your palate. 
Hmart sells myriad and many prepared foods, including sensational Korean kimbap rolls, which look like Japanese sushi rolls, but spotlight vegetables instead. Buy a package of those and partner with an "egg" roll, an omelet-like layering of scrambled-then-cooked egg punctuated by peppers and onions and lined with nori sheets, a skinny version of a handroll known as a "finger" roll, and a petite side of cucumber-sesame salad. Use the pickled vegetables that come with the rolls to garnish and punch up the prettiness of the plate
NetCost, with Jersey stores in Paramus and Manalapan, is world headquarters (well, my personal world head-quarters) for caviar and many other Russian and Eastern European foods. Now, caviar isn't everyday fare for me, but when I want to do something special, I layer in a ring mold a few things I find in this uber-market's extensive prepared foods sections (a chunky, creamy salad of potato, peas, onions, peppers; an egg-based salad; slices of smoked salmon) plus one of the thick, rich Russian sour creams NetCost sells (doctored with snippets of fresh chives and sliced scallions) and, slathered on top, a generous schmear of black caviar. You can welcome the New Year with this, or use it as the centerpiece of an intimate supper. Bring on the black bread from NetCost's bakery department and plain crackers
While you're browsing NetCost's prepared foods bars, fill a tub with one of the excellent eggplant salads, maybe some silky chopped liver and/or a few soupcons of something mushroom. Why
You'll need them to fill the pani poori (or puri) you'll score at Chowpatty, my Iselin-based must-stop for cocktail party snacks, as quickie two-step hors d'oeuvres. Pani poori are a classic snack food in India—airy, crisp, hollow puffballs that you (carefully!) use a chopstick to poke a hole in and then stuff with pretty much anything. I do love using those NetCost salads, as well as chickpeas (rousingly seasoned), potatoes of all stripes, minced herbs and chilies (got a pesto lying around?), chopped-up smoked fish. Stuffing elements are endless; just make sure you fill your poori just before serving: They are delicate and most stuffings make them soggy after a while
More two-steps? Coming right up. Chowpatty is also my source for potato chips, particularly the chile-spiced ones, which form the base of the easiest of appetizers. Layer on top a slice of NetCost salmon or a dollop  of caviar. Or a swirl of Hmart barbecued beef or  jarred kimchi. Or muhummara (red pepper-walnut-pomegranate spread) or tabbouleh you forage at Fattal's in Paterson
You get the idea. The Garden State has a diner-size menu of ethnic food shops open for exploration. Eat, learn, play in the kitchen
Try Something New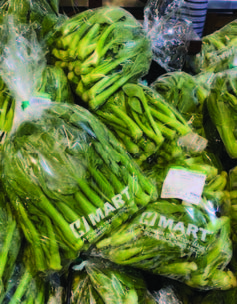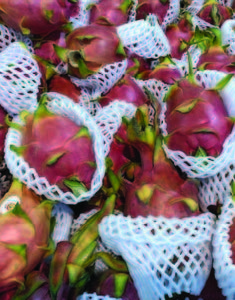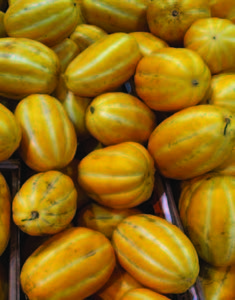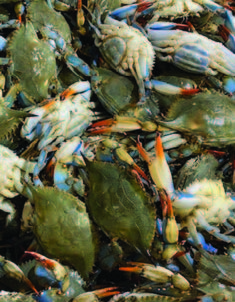 When you walk into an ethnic market, you're bound to encounter a new food, or a familiar food presented in a new way. Play Marco Polo or Columbus or Magellan and explore. For instance, at Hmart, take a stroll through the produce department and you'll find big and baby choys, musk melons and snow pears, honey apples and dragonfruit. Segue to the seafood department, and there will be icy bins of whole fishes and tubs of whole crabs. 
At NetCost, there's a selection of at least a couple dozen caviars, a sea of smoked fishes, and herring enough to satisfy a famished Norwegian. There are scores of different breads, various styles of sour cream, and preserves that transcend anything Smucker's makes. You already know same-old, same-old. Challenge your taste buds
Better Shop Around
Some of the markets in this story are located in towns near you, so you know about them already. Take note of those that aren't…if you are traveling to another part of New Jersey for business or pleasure, take the opportunity to stop in and explore. Most are on or close to major roads and highways
NetCost • Manalapan and Paramus 
Hmart • Paramus, Cherry Hill, Fort Lee, Edison, Leonia, Ridgefield 
City Fresh • Union City 
Seabra Foods • Newark, Kearny, Harrison 
Mitsuwa • Edgewater 
Patel Brothers • Edison, Iselin, North Brunswick, Parlin, Plainfield, Perth Amboy, Trenton, Pennsauken 
Kam Man • Edison, East Hanover Chowpatty • Iselin 
Fattal's • Paterson 
Nouri Brothers • Paterson 
Piast • Garfield 
Makola African • Newark 
The Greek Store • Kenilworth 
Andy Clurfeld, who racked up a lot of miles for this story, notes that while we do take-out from our favorite restaurants—while we support them in any way we can right now and as the future unfolds—eating more adventurously at home today will make all of us more appreciative diners when our eateries are again at full capacity. "If there's one thing I've been hearing from chefs," she says, "it is that, in the post-COVID Era, they can't wait to cook at full tilt.  And then some."