15 Home Gift ideas people will actually use…and probably love.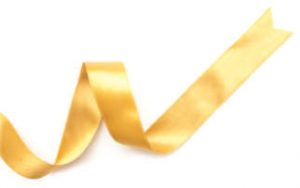 Been to any yard sales lately? They are basically graveyards for failed gift ideas. While online shopping has sent brick-and-mortar retail hurtling toward extinction, the American consumer's insatiable need to accumulate pointless junk has only grown. It's one thing to impulse buy or drunk shop for yourself, but when it comes to purchasing gifts for friends, family, and co-workers, shouldn't we be exercising a bit more thought and consideration? Before you toss that holiday gift into your (real-life or virtual) shopping cart, think about whether the intended recipient actually has a need for it. Or the space for it. Or the aptitude to use it. Or the desire to clean it. Chances are if you check all these boxes, that person is going to love it. The perfect holiday gift does not have to be expensive or even fun. If it addresses a need or solves a problem or just makes life easier or more interesting, then you've hit a home run.
The EDGE staff has combed store shelves and web sites to identify 15 items that a homeowner or apartment dweller will find useful and appealing. They range in price from a little to a lot. If you're stuck for a great idea and the clock is ticking, we think you'll find something in the following pages that will be right on the money…
CARROT SHARPENER
The Monkey Business Karoto Vegetable Peeler ($10) looks like it came out of your old grade-school pencil box, but the shavings it produces are healthy and edible. It creates ribbons and slices for salads and garnishes, and comes with a second blade that produces vegetable "pasta." It works best on root vegetables, but can also be used on potatoes and fruit. And it's safe for kids, making it a fun way to get them involved in meal preparation.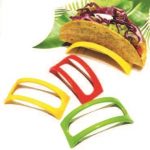 Homey Product Taco Holders
HOLDING PATTERN
Taco Night always sounds better than it is, in large part because making and serving the crunchy shells ends up being a hard lesson in gravity. Homey Product Taco Holders ($12) solve both issues by combining smooth, smart design and functionality. Tacos stay put in the colorful, BPA-free stands, which are microwave safe and work equally well for hard or soft shells. The holders come in sets of 12.
HOT HAND
Few things are more annoying than struggling with that hard-as-rock Häagen-Dazs or Ben & Jerry's pint when you have to have a bowl or cone of ice cream now. It's a wrist injury waiting to happen or, worse, a sudden slip of the scoop could send a chunk of Chunky Monkey flying across the kitchen. The Heat Conducting Scoop ($20) from UncommonGoods uses the magic of thermodynamics to transfer heat from the hand, through a conducting liquid in the handle, to the scoop's ring. No dipping in hot water, no waiting for the thaw. 
LIFT OFF
Sure, everyone has a spoon holder for the stove or countertop, but what the heck are you supposed to do with gooey, greasy, sauce-covered tongs? Dreamfarm Clongs ($25) are an elegant answer. The stainless steel click-lock tongs feature a subtle bend in the handles that enables them to lay flat without the silicone tips touching surfaces and making a mess—or to rest on the edge of a pan. The clongs are dishwasher-safe and resistant to high heat, so they can double as a barbecue accessory.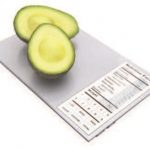 WEIGHT OF THE WORLD
We're betting the foodie on your gift list doesn't have the Perfect Portions Digital Nutrition Food Scale ($40). It weighs and measures 2,000 items and ingredients while displaying their nutritional information on a built-in screen. It's cool for the curious and essential for calorie counters and folks on a restricted diet. Bakers will wonder how they ever lived without it. You can also use it for weighing other items, too (is that a one-stamp envelope or a two stamper?).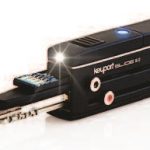 Keyport Slide 3.0CHAIN REACTION
Keychains and fobs can do a lot of interesting things nowadays, but no keychain is more interesting than the Keyport Slide 3.0 ($40), the "Swiss Army Knife of Keychains." Smaller than a box of Tic-Tacs, the 3.0 houses six different tools of the owner's choice. Options include a pen, bottle opener, mini-light, and 32GB USB flash drive. It also accommodates standard, high-security, and transponder-chipped keys for unforeseen emergencies and a "reward-if-found" program from the company.
BURNT OFFERING
How many people brag about their toasters? Why would anyone brag about their toaster? The Burnt Impressions Selfie Toaster ($50) certainly answers the second question. It turns toast into a work of art thanks to a pair of customizable stainless steel stencils that can burn almost any two-tone image (including the owner's own headshot) into a slice of white bread. The lucky recipient (or thoughtful giver) of the Selfie Toaster uploads an image, which the company turns into the aforementioned stencils. The outside of the toaster can be customized, too. The toaster is manufactured in China but the stencils are fabricated in Vermont.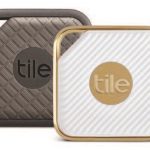 TileLOST AND FOUND
Admit it…most of the people you know are constantly misplacing their keys, wallet, handbag, phone, et cetera. The Tile Mate Item Tracker ($50 for a 2-pack) enables the "loser" in your life to locate nearby items by sound and anything else (within a 200-foot radius) on a map display. There is even a wider community of users that can help locate items that are lost out in the big, bad world.
LIKE IT NEVER HAPPENED
Cleaning up after sloppy, unhealthy or inconsiderate pets is one of life's great miseries, even for those who adore their animals. If you haven't had the pleasure, well, it's a process. Thanks to the Bissell Pet Stain Eraser ($70), that process is quicker and simpler than ever. The cordless handheld device sprays, scrubs and suctions away all manner of deposits left on rugs, floors and upholstery—at home or in the car. The special cleaning formula is stored inside the machine, and the dirty water compartment empties easily. Pssst. You didn't hear it here, but this doubles as a clean-up machine for messy kids.
HANG ON, MY DOG IS CALLING
Not every pet owner can stay on a tight, consistent schedule. Not every pet owner can go more than a few hours without worrying about their cat or dog. The PetChatz PawCall ($90) solves these problems and does a whole lot more. The video system allows a pet to contact its owner (seriously) by stepping on a call button and also play light- and touch-puzzle games (seriously) that dispense a treat. Owner and animal stay in touch via smartphone or tablet apps, and the device dispenses calming aromatherapy oils during thunderstorms or other loud outside noises.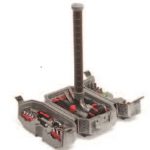 ThinkGeek Thor Hammer Tool SetHAMMER TIME
This is a keep-it-in-the-closet gift for the closet Marvel Universe fanatic in your life. The ThinkGeek Thor Hammer Tool Set ($100) is an officially licensed replica of the God of Thunder's Mjolnir (his hammer), which opens to reveal a 44-piece high-quality toolset. Clever, right? Includes a screwdriver, wrench, ratchet set, utility knife, level, tape measure and some other stuff that's handy for everyday household repairs. No truth to the rumor that Loki stole the power drill.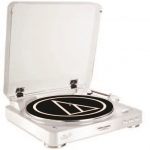 GROOVY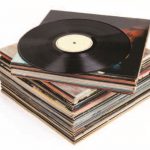 From the Everything Old Is New Again Department, the world has rediscovered classic vinyl LPs and 45s. As they emerge from basements by the milk-crate-full, it turns out that our old turntables haven't held up all that well. Enter the Audio-Technica Wireless Stereo Turntable ($150), which brings out all those wonderful cracks and pops and connects wirelessly with any Bluetooth speakers or home entertainment system. It can also connect old-school style, with the included output cables. A diecast aluminum turntable minimizes vibration, while a dual magnet phono cartridge and diamond stylus coaxes the best out of the old records.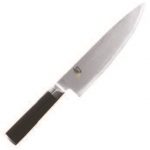 LOOKING SHARP
According to superstition,  giving a knife to a friend will sever that friendship. Not to worry with the 8" classic Shun Chef's Knife ($150), which you can give to a family member instead! But honestly, who would dump you after such an extravagant gift? The top-of-the-line slicing, chopping and dicing utensil is clad with 32 layers of high-carbon Damascus stainless steel and features a comfortable, D-shaped Pakka wood handle. If you're the superstitious type remember to just tape a penny to the knife and your friendship will be unbreakable.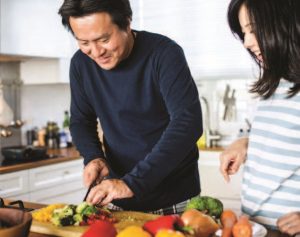 MOVIE NIGHT
Few holiday gifts can legitimately be shared by adults and kids. The Cinemood Portable Movie Theater ($350) is most definitely one of them. "Portable" here is something of an understatement, as the wireless 7-ounce, 3-inch cube can literally fit in the palm of your hand. It comes preloaded with Disney content and can project Netflix, Amazon Prime, YouTube and other streaming content on any surface, big or small (up to 12 feet). Needless to say, it can go places you probably wouldn't or couldn't take a pricey laptop.
CHEF OF THE FUTURE
So much junk is advertised in cooking infomercials these days that most people have become conditioned to ignore any "new" and "revolutionary" countertop appliance. Well, the June Intelligent Oven ($600) is the exception that proves the rule. It won't do all the cooking for you, but it comes tantalizingly close (and it should at this price). Sophisticated software enables the next generation toaster-oven to recognize the food being inserted and prepares it to near perfection, especially after the user tweaks it to taste. It's big enough for a casserole or whole chicken, but also does toast (but not selfie toast). The oven can be controlled with a smartphone app, as well as through an Alexa smart speaker.
EDGE EDITOR'S NOTE: Except where indicated, the items on this list are widely available online and in stores. If you don't see anything that connects with your holiday gift list, we suggest a visit to the Crazy Russian Hacker YouTube channel, where many items you see on TV are tested. You may not find anything there, either, but it's kind of hypnotic.