The Lola in Lola Latin Bistro, isn't a person, but an attitude. "The name Lola sounds fun and exotic and Latin," says Grace Castagnetto, the 25-year-old chef who inspired this fiesta of a restaurant in Metuchen, which is exactly that—fun, exotic and very Latin.

It's a party, Lola Latin Bistro, a lunchtime/dinnertime celebration of Castagnetto's spirited takes on the foods she grew up with in a Peruvian household in Perth Amboy coupled with what she learned as a culinary student in New York and as a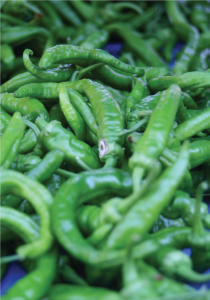 mainstay in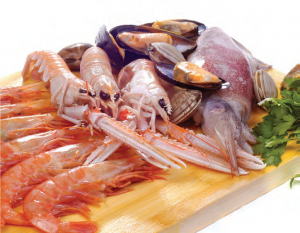 the kitchen of the venerable Frog & the Peach restaurant in New Brunswick. That's where restaurateur Nick Borzone met her and decided to create a restaurant that would showcase her talents. Thus was born Lola, a hot-pot of Latin flavors accented with the young chef's awareness of global trends and ingredients. Does it work? One look around the high-energy parlor of a dining room on an SRO weekend night tells you food and diners are clicking, big time. There are bountiful bowls of Brazilian fish stew, fat pork chops plated with a colorful pineapple-jalapeno salsa and cocktail glasses of ceviches going out to tables and, momentarily, stopping conversation. If folks in the area who knew this spot on Durham Avenue as the longtime home to a traditional Italian restaurant had their doubts when Lola opened a year ago, they don't today. Lola is a firing-on-all-cylinders smash. That's probably because Castagnetto has the gumption to turn garlic shrimp on its ear, taking a same-old, same-old starter and bumping up its flavor quotient with an infusion of warming, smoky-sweet guajillo chilies. She brushes baby pork ribs with mango and a mix of hot-woodsy spices, cooks them till they're spoon-tender and elicits swoons from diners. This chef knows how to seduce. She pays homage to her South American heritage with empanadas that are basic and beautiful, such as the pockets of pastry filled with goat cheese and olives, or luxurious and alluring, such as the little bites stuffed with shreds of filet mignon.
If you need to choose, go with the basic, since the beef empanada falls shy on juiciness and seasoning. But there's nothing shy about the meaty chorizo con queso, with its tandem of heat-licked Spanish sausage tempered by a wash of tangy cheese that you roll into a flour tortilla. Tuna tartare goes Latin here courtesy of tortilla-shaped crisps that provided a cheery textural counterpoint to the silky seafood. I didn't think the starter needed the schmear of guacamole between fish and chip; if anything, it clouded the play between main elements. Think you know all about jalapeno? You can't, not unless you've experienced Castagnetto's garlic-and-ajipanca-marinated pork tenderloin. She gives the pork a night in the marinade that lets the ancho-esque taste of the Peruvian ajipanca chile shine and then plates it with a jalapeno puree tamed by slow cooking with scents of cumin and sea salt.
She coaxes an uncommon sweetness out of the normally hot jalapeno, allowing it to bring out the best in the pork. Factor in a heap of lime licked Spanish coleslaw on the side, and it's an entrée sensation. That Brazilian seafood stew shows the care taken by the kitchen to make sure each shrimp, mussel, clam or piece of fin fish struts its stuff in the broth of onion-strewn tomatoes. Salmon isn't shortchanged, but coupled with mango that glazes the rich fish and makes it taste like a whole new species. But the biggest and best surprise of the night was what the chef did with chicken: Pumped up by bright citrus flavors and a burst of cilantro, then set astride rice enriched by coconut milk and flecked with scallions, chicken gets a full-regalia makeover from wallflower to prom queen.
We leaned in to discuss dessert options, necessary because, by this point in the night, the party at Lola was in full swing and the noise level bordering on nightclub. The loquacious host came by to advise, a server who confided his sideline is sweets pitched in his two pennies and, of course, we'd spied finales being delivered to tables around us. The skinny? Don't miss the tres-leches cake, probably the best version of the Latin three-milks cake I've had in the state —moist, not too sweet and creamy-textured as it was. And the flan, a wiggly, eggy, thoroughly custardy rendition of the classic. It's hard to leave a good party. But at Lola Latin Bistro, I suspect the party's only started.

Editors Note: Andy Clurfeld is a former editor of Zagat New Jersey. The longtime food critic for the Asbury Park Press also has been published in Gourmet, Saveur and Town & Country, and on epicurious.com.