Pledges for Universal Peace: Julia Rivera
Artists often create works reflecting their strong objections to profoundly troubling world events. Iconic case in point: Picasso's Guernica, painted in 1937, blatantly revealed his anger and sorrow for Hitler's unprovoked bombing that destroyed the politically inconsequential town of Guernica in Spain. Today, much artwork speaks to Russia's unprovoked invasion of Ukraine, the rejection of Roe v. Wade by many states, and the storming of the Capitol building on January 6th. Art can be powerful enough to move viewers' concepts of the destruction perpetrated by people about whom Jesus reportedly said, "They know not what they do." The art of Julia Rivera offers her viewers an intellectual and undeniable plea for the bad to stop trying to ruin the good.
About the Artist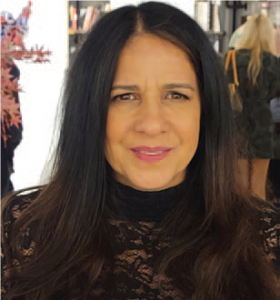 Born a Puerto Rican in the Bronx in 1965 and now a resident of Freehold, Julia Rivera says, "I have become a political artist… Our democracy is designed to speak the truth." Through her staunch desire to portray endangered people, particularly women and children, Rivera's heady message is balance, peace, and survival. Also an art restorer, she attended Escuela de Artes Plasticas in San Juan, Puerto Rico, and the Studio Arts College International in Florence, Italy, where she earned a master's degree in 17th-century painting and restoration. One of her recent solo exhibitions, titled Intersectional, was featured at the DETOUR Gallery in Red Bank. Her paintings and sculptures are in numerous permanent collections, including in the United States, China, France, and Puerto Rico. Piece by piece, Rivera's exceptionally riveting works inspire and combine beauty, perspective, and hope for important change.
—Tova Navarra