SMOOTH JAZZ STYLINGS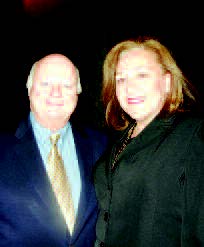 More than 150 jazz lovers gathered on November 9th at NJPAC for a one-night only concert of Grammy-winning artists for the 2nd Annual Jazz Celebration. Generous supporters, including renew-ing event sponsors Crothall & Morrison, ensured the event netted approximately $45,000 for the Trinitas Health Foundation.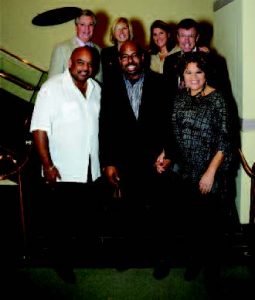 TRINITAS HEALTH FOUNDATION RAISED $14,000 ON GIVING TUESDAY
All Funds Support Pediatric Patients
On December 3, 2013, $14,000 was raised on GivingTuesday. It may seem a little surprising, but no one before designated a specific day to help launch the holiday charitable giving season until last year. All GivingTuesday contributions were directed to the Trinitas Pediatric Health Center. Annually, more than 20,000 children visit Trinitas, their community hospital, to seek care and these numbers only continue to grow.
Every child should have a healthy start to life and Trinitas is there to provide children fr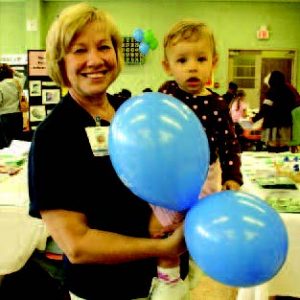 om birth through adolescence with immuniza-tions, preventive, well-child, sick-child and follow-up care through two pediatricians and a bi-lingual staff. "All gifts magically doubled due to the generosity of Foundation trustees Edward Dee, Grant Hobson, Gary Horan, Thomas Kachelriess, Kevin McCloskey, Jan Margolis and Paul Napoli," said Nadine Brechner, Vice President, Chief Development Officer of Trinitas Health Foundation.
Because of you, Trinitas gives children access to vital health serv-ices ensuring their physical well-being. Thank You for supporting GivingTuesday!
THE CLARA & SOL KRAMER WING DEDICATION
Family and friends were welcomed to The Clara & Sol Kramer Wing – TRMC's first-ever wing naming. All joined together to recognize and reflect on the generosity and dedication of the Kramer Family to Trinitas, their community hospital. Almost 90 generous benefactors contributed $500,000 to make The Clara & Sol Kramer Wing a reality.