by Dr. Rodger Goddard
Problem-solving by the numbers
By Dr. Rodger Goddard
Life is a journey with constant challenges.  We all face issues and problems on a daily basis.  Some of us enjoy and embrace the life challenges that cross our path, while some of us fear, dislike and run from them.  Some of us are invigorated and some of us are overwhelmed by our issues. It is difficult to know what makes some of us enjoy problem-solving and some of us fear problems.  The 2–4–6–8 Method can help give you the power to know when and how to solve problems yourself…and, just as important, when to seek help.
The 2–4–6–8 Method holds that there are 2 approaches to solving problems, 4 types of problems, 6 ways to assess our problems and 8 basic problem-solving strategies…
The two approaches to problem-solving involve either solving a problem yourself or getting help from someone else.  People who try to solve problems on their own are sometimes successful, however, sometimes they get stuck. People who reach out to others—whether friends or professionals—often get the help and support they need to sail through the stormy waters of life. That being said, it is not always an either/or situation. It can be self-defeating to either avoid getting help from others or be overly dependent on others and not trust your own problem solving skills.
The four types of problems that you may face are:
Work Problems, which may involve job, financial, money, coworker or boss difficulties;
Love Problems, which may involve
Family Problems, which may involve difficulties or conflict with parents, siblings or children;
Internal Problems, which may involve dealing with childhood wounds, past traumas or intense inner emotions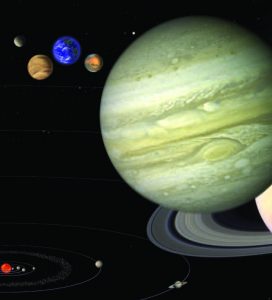 The six ways to assess a problem are by looking at the areas of Thought, Emotion, Action, Frequency, Duration and Intensity. Thought refers to how we think about and view our problem. Are our thoughts, for example, helping to solve our problem? Or are they self-critical, condemning or working against us and therefore exaggerating or making our problem worse? Emotion refers to the feelings that a problem brings up in us, and how we handle those feelings. Can we name what we are feeling (e.g. sad, anxious, guilty, angry, insecure, shame or rage)? Are we able to make friends with our feelings and get information from them about what we want and need? Or do we let our emotions overwhelm and injure our health? Action refers to the positive or negative behaviors that we do in response to our problem. Does our problem lead us to say bad things to people—or try to shop, drink, smoke, drug or eat our problem away? Frequency refers to how often a problem or difficulty occurs. Does it trouble us once a month, week, day, hour or minute? Duration refers to how long our problem lasts when it comes. Does it cause us to feel bad for a couple of minutes and then go away, or do we feel terrible for hours, days, weeks, months or years? Finally, Intensity refers to the degree of distress the problem causes. Does it lead us to be mildly uncomfortable and irritable, or so intensely upset that we are ready to explode?
The eight problem-solving strategies in the 2–4–6–8 Method are Communication, Love, Creativity, Fight, Action, Steady Patient Work, Finding Meaning and Emotional Intelligence. To keep them straight, I find it helpful to use the metaphor of the mythical meaning of the planets in our solar system. For example, in mythology, Mercury represents Communication. Strategy #1 involves communicating with others to resolve problems.
Venus represents Love. Strategy #2 involves finding better ways to care for yourself or the people around you in order to feel better and solve your problems.
In mythology, Earth is the Goddess Gaea. Gaea represents mother, birth and Creativity. Problem-solving Strategy #3 involves being artistic, creative and using innovative thoughts to find solutions. The next planet, Mars, is the God of War. Strategy #4—a Martian strategy, as it were—involves being tough and willing to Fight against the negative thing you are facing in the world or in yourself. Jupiter (Zeus) represents power, leadership and control. Strategy #5 involves creating a plan to take charge of the issues that you face and putting that plan into Action.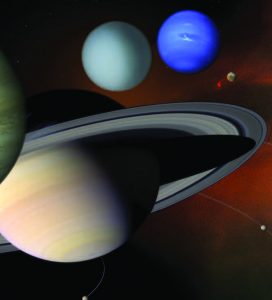 Saturn is the God of time. People who use a Saturn strategy—Strategy #6—take time to digest and respond to their problems. This involves patience, long-term planning and Steady, Patient Work over a long period of time. They know that continual small actions enable them to change a situation, whether it's something about themselves, another person or a relationship.
Uranus is the God of heavens and the night sky, and is often viewed as representing a person's embracing their uniqueness and individuality. Strategy #7 involves Finding Meaning in the larger-life aspects of your problems, of seeing your life as a spiritual journey of discovery. Neptune, the god of the sea, represents Strategy #8, Emotional Intelligence. The turbulent sea represents emotions and everything going on beneath the surface. People who employ a Neptune strategy use their feelings and emotions to guide them. They penetrate into the underlying core meaning and essence of a problem and use their feelings to find direction and answers.
If you are someone who embraces and uses active problem-solving strategies, keep up the great work. The 2–4–6–8 Method is an important and effective thing to have in your toolbox. However, if you find yourself overwhelmed by your problems—if the frequency, duration and intensity of your problems are high, and you have trouble using effective strategies to solve your problems—then it may be time to get professional help. Professional help today involves building your problem-solving skills, so you can still use the 2–4–6–8 Method to better understand your situation and your resources for solving it.
Life is a journey of discovery and challenges on a stormy sea. The 2–4–6–8 Method can help you determine whether you can navigate these challenges on your own, or if you need help in getting to peaceful, calm waters. May the journey of your life be invigorating, fun, spiritual, challenging and fulfilling. I wish you good sailing.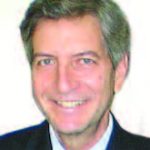 Editor's Note: Dr. Rodger Goddard has served as the Chief Psychologist at Trinitas Regional Medical Center for over 25 years. He is the director of Wellness Management Services, which provides workshops, presentations and programs to companies and schools to improve individual and organizational success. He is also the director of the hospital's APA-accredited psychology internship program. He can be reached at rgoddard@trinitas.org or (908) 994-7334.